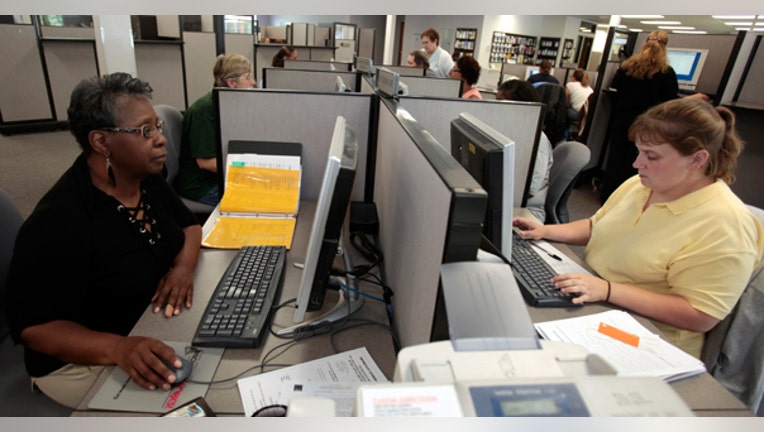 With the summer season right around the corner, you may be considering hiring extra hands to help out in your business, perhaps some of the first employees you've taken on in your venture. Even if you're a seasoned employer, it's always advisable to take stock of how you're doing as a manager and how you might be able to improve in ways that will benefit your business overall.
Below are some retention strategies that can help keep your small business employees happy, and help the company grow.
Just in the nick of time, Daniel Kehrer, founder and managing director of BizBest Media Corp., offers 6 Tips and Tactics for Hiring Seasonal Help. His advice on hiring teens, creating an internship program, and correctly paying the minimum wage will make sure your business optimally and legally utilizes a temporary hire and vice versa. Other tips, like "Treat temp, part-time and seasonal positions like you would any other and make it clear what the job entails," will apply to and benefit all employees. Check out Daniel's article for his recommendations of a wealth of resources on the topic of hiring and maintaining employee relationships like NFIB, the Department of Labor, Internships.com, and more.
Employee Retention Strategies for Small Business
Once hired, set your employees up for success by investing in their morale. Janet Flewelling, managing director of Service Operation at Insperity, says to think beyond high pay or temporary perks: "Items such as pizza parties, flowers and doughnuts do not sustain morale and no salary figure can compensate for low morale. These ideas should be seen as an extension of that satisfying work experience strategy." She goes on to say that beyond these material items, it is just as important in creating high morale "to have open and honest communication and respect." Janet recommends several strategies for creating this atmosphere including assessing leadership, clear communication, understanding expectations, and setting goals. Read Janet's full blog post to gain a better understanding of how and why you should invest in your employees' morale.
More AllBusiness.com:
The Top 25 Home-Based Business Ideas10 Websites Where You Should Have Your Company Profile Listed25 Frequently Asked Questions on Starting a Business50 Inspirational Quotes for Entrepreneurs and Start-Ups
Unfortunately, even the best laid plans don't always work out the way you'd like. You may find yourself in the unenviable position of terminating an employment relationship and if you do, make sure you take the proper steps to protect yourself, the business, and the employee. Paychex addresses the 8 critical areas for small businesses to pay attention to during an employee separation. Items include proper documentation, exit interviews, notification processes, insurance, severance, and more. Download the guide Better Employee Management: Eight Critical Areas for Small-Business Success to make sure all your bases are covered.
To help translate these resources and advice into direct application for your specific business, connect with a SCORE mentor who will do exactly that — absolutely free — today!
W. Kenneth Yancey, Jr. currently serves as CEO of the SCORE Association, a position he has held since 1993. During his tenure with SCORE, Mr. Yancey has been responsible for developing SCORE into one of the most efficient, effective job creation and business formation engines in the nation. Prior to joining SCORE, Yancey served as Executive Director for the National Business Association. He is recognized as one of the nation's leading advocates for small business and represents SCORE nationally before the media, industry leaders and in Congressional testimony. He speaks across the country on the topics of entrepreneurship and small business trends and serves as a member of the HuffPost Small Business Board of Directors.