How to Hurt Your Bottom Line? Anger Job Candidates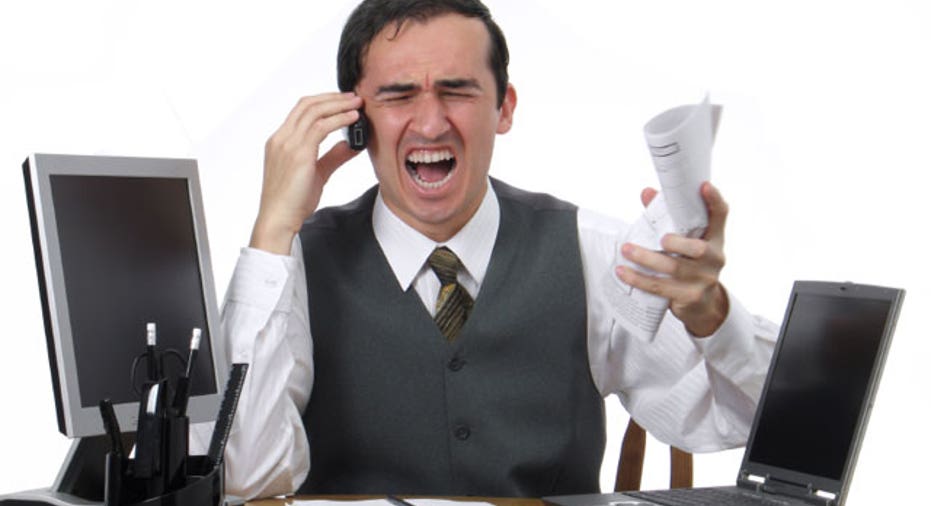 Employers take note: hell hath no fury like a job candidate scorned. New research has found that companies can face a backlash depending on the way they treat applicants during the search process.
According to that research, 44 percent of job candidates who didn't hear back from a company after applying for a job had a negative opinion of that company. Those frustrated job-seekers took out their anger on that company's bottom line.  Nearly one in three job-seekers said they would be less likely to purchase products from a company that did not respond to their application.
Scorned applicants are not stopping there, however. The research also found that almost 80 percent of workers said they would share bad experiences in the job-search proces with others, including friends and family. Additionally 17 percent said they would post something negative on social media and 6 percent said they would blog about a negative experience.
"How your employment brand is presented to job-seekers from the moment a job is posted can have a lasting effect not only on your ability to acquire talent, but your business overall," said Sanja Licina, senior director of talent intelligence at CareerBuilder, which conducted the research.  "First and foremost, it's important to acknowledge candidates and keep them informed."
[10 Things You Can Do to Get Hired Sooner]
In particular, companies must be sure that recruiters are knowledgeable since they make the first impression with job-seekers. One in five job candidates said the recruiter who contacted them was not enthusiastic, 17 percent said that they didn't believe the recruiter was knowledgeable and 15 percent didn't think the recruiter was professional.  All those reasons caused applicants to form a negative opinion of the company and eliminate them from employment consideration.
Beyond having knowledgeable recruiters, companies can also take a few other steps to  avoid angering candidates, according to Licina. They include:
Keep job seekers in the loop. "If limited resources and large volumes of applications prohibit a customized response, at the very least, set up an automatic reply with a quick note on the timeframe of hiring, so the candidate knows you received his/her application and is aware of your hiring timeline," Licina said.  "Keep candidates informed about the timeline for interviews and when you will make the decision, and always make sure to follow up with candidates who ultimately weren't chosen after an interview." 
Focus on what matters most to job-seekers.   Coming off a recession where workers struggled with longer hours and having to transition to new industries, more are placing a greater emphasis on looking for jobs that have training opportunities, work-life balance and interesting assignments," Licina said. "Make sure to highlight relevant attributes along with your company's competitive standing, advancement opportunities and other factors."      
Role play with ambassadors. "Your employees are the greatest ambassadors of your employment brand," Licina said. "Set up practice interviews with recruiters and hiring managers, and survey applicants to get their feedback."    
Check it and then check it again. "Triple-check links on your company career page, online job sites, social media pages, etc., to make sure the connection is live and leading to the right information," Licina said. 
Get feedback. "Make sure that the dynamic work experience you describe in your job posting is further supported in phone or face-to-face conversations," Licina said. "In addition, continually ask for feedback to see where your applicant process shines or where there are opportunities to improve."      
This survey was based on the responses of 800,000 workers from various industries. The research was conducted by CareerBuilder.
Follow David Mielach on Twitter @D_M89 or BusinessNewsDaily @bndarticles. We're also on Facebook & Google+.  
Copyright 2012 BusinessNewsDaily, a TechMediaNetwork company. All rights reserved. This material may not be published, broadcast, rewritten or redistributed.