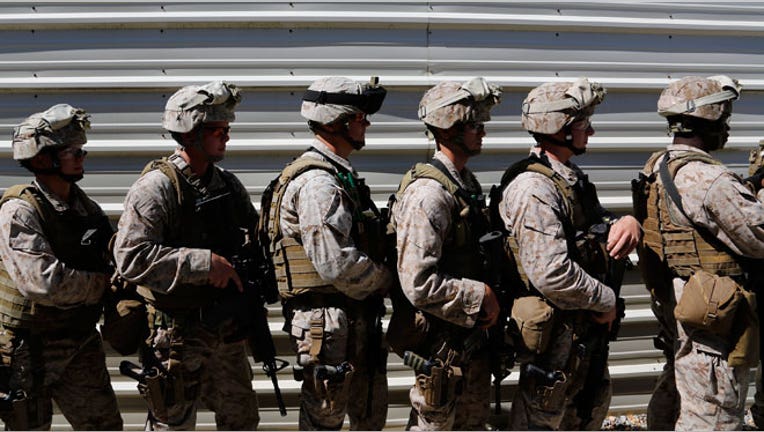 As America honors its fallen soldiers this weekend, the country also recognizes the contributions of its returning veterans. They often face challenges such as permanent injury or a return to civilian life that can be difficult after years of serving in the military.
The SBA's Veterans Business Outreach Program encourages entrepreneurship for veterans by offering business training and mentoring, advice on starting a small business, and referrals. Services provided by SBA centers for veterans include:
Pre-Business Stage Workshops
Entering the world of self-employment can be daunting for individuals who have known only a paycheck from a large, structured organization. SBA workshops cover topics including how to use the power of the web to start and grow businesses. Veterans work directly with business counselors who can provide a range of guidance, including concept assessments.
Business Plan Preparation
Developing a business plan is critical to the establishment and growth of a company. It explains where the company wants to go and how it plans on getting there. The SBA's 16 Veterans Business Outreach Centers help returning soldiers create a five-year business plan that includes: what the business will be, management team, market analysis, organizational and cost structures, marketing plan, and long-term goals. Also of importance are financial estimates, including revenue projections and cost structures. The business plan also should spell out the legal form if the business (sole proprietorship, LLC or corporation).
Without a professional business plan, it is difficult to secure business financing. A role model for others is Tony Beaman, who won a national business plan competition established by The Company Corporation for a firm he started that is dedicated to training, mentoring and educating former U.S. servicemen.  ElitePrep U builds bridges between employers and veterans and provides the support infrastructure each need to succeed.
While many big banks tout the fact that they are lending large sums of money to small businesses, the reality is that they typically don't fund startups. Entrepreneurs are much more likely to obtain funding from community banks, many of which actively lend to veterans looking to launch their startups. Organizations, such as nonprofit microlender Accion East and Online, are committed to bringing affordable small business loans to budding entrepreneurs, including veterans, women, Hispanics, and African Americans.
Members of the military learn how to build a team and to work hard to accomplish goals. Thanks to government assistance provided by the SBA, non-profit organizations that offer mentoring services, and by lenders who provide the financial banking to veteran-owned companies, former servicemen and women are able to pursue the American Dream.
Rohit Arora is co-founder and CEO of Biz2Credit, an online resource that connects 1.6 million small business owners with 1,300+ lenders, credit rating agencies and service providers such as CPAs and attorneys.  Since 2007, Biz2Credit has secured more than $1.2 billion in funding for thousands of small businesses across the U.S.  Follow Rohit on Twitter @biz2credit and on Facebook https://www.facebook.com/biz2credit.