How to Handle Negative Customer Reviews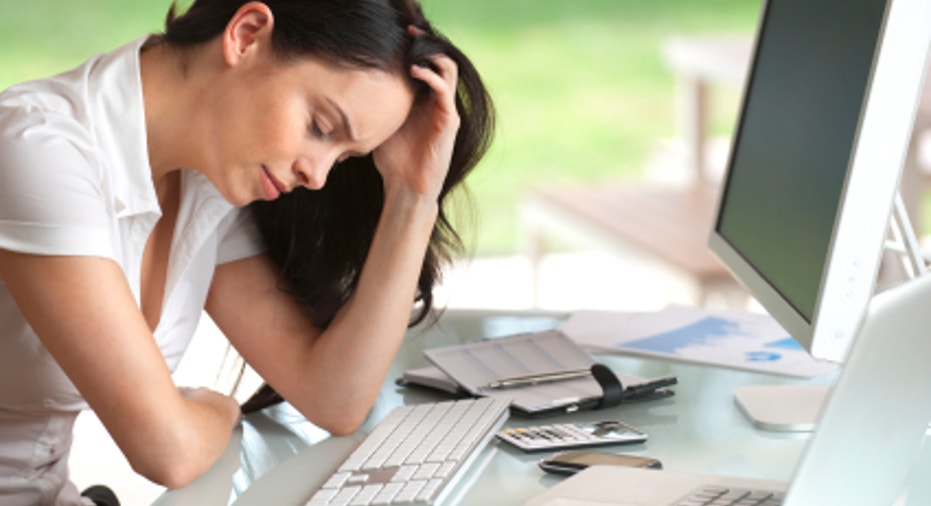 The advent of social media has dramatically magnified the impact one disappointed customer can have on your business. Here's how to cope.
Damien Sanchez was puzzled by the complaint, but eager to resolve it. Owner of the greater Washington, D.C., Mosquito Squad franchise — which helps homeowners and businesses combat mosquito and tick infestations — Sanchez had been contacted by his franchisor. A customer was complaining that his business had been unresponsive to her complaints about the service she'd received, he was told, and she had taken her message to a popular website catering to parents in the D.C. area. Other concerned parents had chimed in.
Sanchez quickly went to the site and posted a response, inviting the customer to call him directly so that he could attempt to resolve her issues. It ultimately turned out that the complaint had been meant for a different Mosquito Squad franchise, which also jumped into the fray, but that didn't leave Sanchez's business unscathed.
"Our reputation took a dent," he says.
Several years ago, the fallout from one angry customer was usually limited to the person's immediate friends and relatives, and even then it would take a while for bad word-of-mouth to circulate. Today, a customer with an ax to grind can deliver that message instantly to a wide audience using social media sites such as Facebook, Twitter and Yelp. Small-business owners who aren't prepared to respond put themselves at a disadvantage.
"If you don't participate, other bad reviews can pile on, and that only does you more damage," says Richard Torrenzano, chairman and CEO of strategic communications firm The Torrenzano Group in New York City. "If someone gives you a lousy review, address it in a very thoughtful and reasoned way. If you had a bad hair day, admit it, apologize and ask them to come back so that you can make it up in some way. If the review is wrong, say why — but always in a professional, respectful, reasoned manner."
Some business owners make it a point not to respond to negative reviews, arguing that doing so can help the review rank higher in search-engine results and call more attention to the problem. Torrenzano doesn't buy into that argument. "If you don't participate, other reviews can pile on," he says. "And that only does you more damage. It's like being adrift in a boat and not putting your oar in the water."
Here's more advice from Torrenzano and other communications experts on protecting your online reputation:
- Stay abreast of negative reviews by using Google Alerts. A free service from Google Inc., Google Alerts delivers automatic email updates to you whenever search terms that you've specified, such as your name, your company's name or your brand name, appear online. "It's a very inexpensive, thoughtful, timely way to monitor everything that could be said about you on most websites on the Internet," Torrenzano says.
- Respond promptly. "Time is of the essence," says Susan Stoga of Carson Stoga Communications in Schaumburg, Illinois. "Think through your response, but don't wait too long to post. A day is a very long time in the world of social media."
- Continue detailed talks with unhappy customers offline. "It's best to post publicly with a resolution attempt, but take the sausage-making to the private domain via email or phone," says Michael Beck, senior marketing specialist with OpticsPlanet Inc., which sells sports optics, tactical and military gear, and related products at its flagship store in Northbrook, Illinois, and on the Web. "This helps make it personal, expedites the process and protects the customer's privacy."
Josh King, general counsel for legal advice website Avvo, agrees. "If a review is truly damaging," he suggests, "post a short response saying something like, 'I'm sorry you have had a bad experience with us. Please contact me personally at the following email address and I will do everything I can to make this right.'"
- Don't resort to fake reviews or comments. If you're posting fake positive reviews to try to offset negative ones, you're liable to be found out eventually, and the fallout could be damaging. "Review websites often use tricks like IP address tracking to find out when one person is stuffing multiple positive reviews for a single business," notes Marissa Wolf, CEO of WolfCom Public Relations in Hoboken, New Jersey. "Some will even penalize people they catch doing this."
- Create your own Web presence. If you don't have a website or participate in social media, Torrenzano warns, any negative reviews you do get are likely to float right to the top when people do an online search of your company's name or product. By creating your own Web presence, you can ensure that those reviews are only one part of what shows up when customers do an online search of your business.
- Turn negative feedback into an opportunity. "We look at reviews, positive or negative, as indicators of how we are treating our customers," says Alex Andreus, chief operating officer at Brickell Motors in Miami, Florida. "Negative reviews are a great early-warning tool that business owners can use to spot problems."
Indeed, a review of some of the postings to the website where Mosquito Squad's Sanchez got involved shows that some visitors were highly impressed by the way the company responded. "This is what I call customer service," wrote one.
Safeguarding your online reputation is important. With just a little time and effort, it's also very doable.
? Business on Main. Sign up for our Main Street Authority newsletter to get articles like this delivered monthly to your inbox.