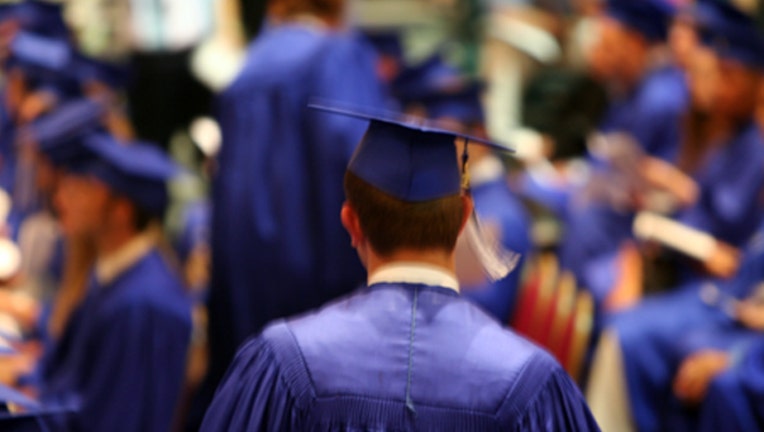 They say life is about the journey, not the destination. But when the journey costs thousands of dollars a year, picking up the pace can prevent massive debt.
College students are increasingly prolonging their path to a degree, but delaying graduation by a year or two can rack up thousands of dollars more in student loans and credit card debt to dig out of after graduation.
According to a study by The Education Trust, fewer than four in 10 students graduate from college in four years.
An extra $20,000 to $60,000 for another year adds up—especially when students are financing their education, says SimpleTuition's co-founder Patrick Kandianis.
"You're looking at adding on an additional $10,000-$12,000 in student loan debt which can take the monthly payment obligation from $319 (on $28,000 of loans, the U.S. average) to $425 (on $38,000), for example--that payment starts to get tough on a typical graduate," he says.
Here are five expert tips on what students should and should not do to get their degree within four years.
Do: Find a Major Early
No one expects freshmen to know exactly what they want to major in, but they should work hard during their first couple of months on campus to learn about different majors and careers. New students should take a variety of classes, talk to industry professionals and professors as well research potential majors and career placements.
Students should strive to declare their major as soon as possible, but Tom Taylor, dean of the Wittenberg University School of Community Education, warns not to rush the selection, but don't dawdle either.
"In some majors, the only way to graduate in four years is to know the major upfront --a real shame but not always avoidable, and yet getting locked into the wrong major too early can cause as many delays as declaring the right major late," he says.
To avoid taking unnecessary or ineligible classes that might delay graduating, students should map out the remaining semesters—identify the list of required courses, when they are offered and set semester course loads in advance.
"Being able to look out over the course of two or three years of your education and plan when courses are available is very important to making sure that you get out of college within four years," says Tim Peyton, Director of McGraw-Hill's Learning Solutions & Services Group. Don't: Take Fridays/Mondays Off
Having a three or even four-day weekend is nice, but there's a reason the workforce hasn't adopted this model—it's not always productive. Students who cram all of their courses into a few days may have difficulty getting all of their required credits.
"In work, we sometimes need to go in early and sometimes need to stay late--college classes are the same way," says Taylor. "In some fields, getting all the needed courses when one needs them is hard enough already and it becomes impossible if one imposes extra obstacles such as 'no early classes' or 'no classes on Fridays.'"
Do: Reach Out to Advisors for Help with Scheduling
Some pre-requisite and mandatory courses are only offered at certain times of the year, so it's imperative students check the schedule offerings early and plan accordingly.
Taylor says that if students are finding they are continually being shut out of courses, the best thing to do is to contact an academic advisor for assistance.
"Sometimes the college can tell from registrations, but the best help we get about the course registration process comes from the people most affected, the students," he says.
Don't: Transfer Without Planning Ahead
Freshmen with intentions to transfer after a year or two should plan in advance and make sure every class they sign up for will transfer to their desired school.
Deciding to transfer on a whim may cause students to lose valuable credit hours and tack on additional time and money.
"That decision might set students back a year, which is another year of student loans and other financial arrangements that may make a big impact on when a student finishes college," Peyton says. "It's all about balancing priorities of life, but really making sure you're keeping the consequences in view as you make decisions about your education."
Do: Take Advantage of Time Off
Students who find that they will be a few credit hours short from graduating on time can take a course or two at a community college or university close to home, or stay at school during summer or winter break to finish.
"These are generally charged on the pure credit hour fee, not as a full semester bill," says Kandianis. "If your housing is already covered or you can get a sublet cheap, it can be fun and help take the pressure off the credit hours. Just make sure they are credits that go toward your major."