How to Go to College Free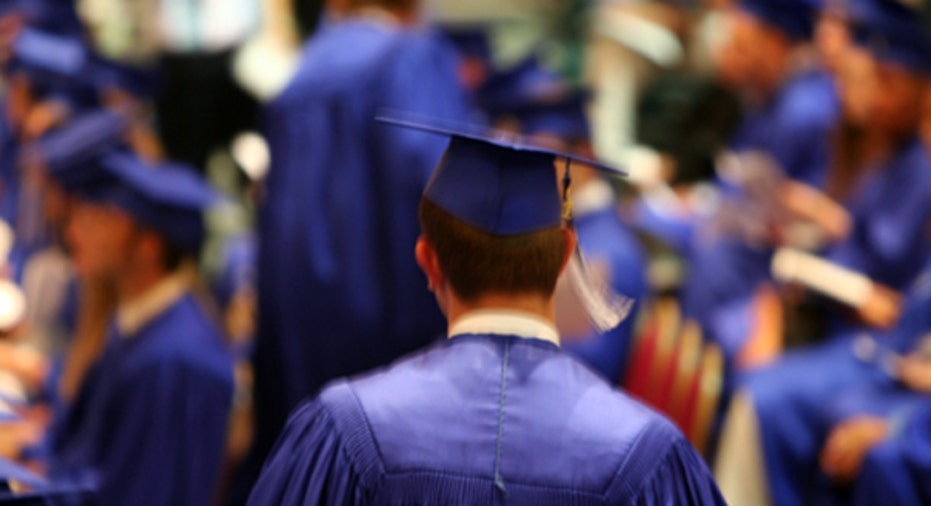 Starbucks (NYSE:SBUX) made headlines recently with its plan to help finance four-year college degrees for employees. A deal between the coffee giant and Arizona State University covers the cost of tuition—full or partial, depending on credits completed—for employees enrolled in the school's online degree program.
That's a venti-sized savings for budget-minded baristas. In the last five years, the average published tuition at public four-year institutions has surpassed inflation by 27 percent. It now averages $8,893 per year for in-state students and $22,203 for out-of-state, according to the research arm of the College Board. At a private four-year institution, the average annual tuition for the 2013-2014 school year was $30,094. All in, the total per-year cost at some private institutions exceeds $60,000.
But you don't have to be a macchiato-making maven to get a free college education. Consumer Reports has identified many ways to go to college free, no matter your household income. Some colleges do not charge tuition. Others have special tuition-free programs based on geography, high school achievement, or achievement relative to the rest of the school's incoming freshmen. Some programs require a service or work commitment—integrated on-campus work, specified post-graduate employment, or military service, for example—in exchange for tuition.
Here we we highlight tuition-free colleges. Under various arrangements, at least eight U.S. colleges do not charge tuition. Plus, some students may want to consider the U.S. Service Academies, which adds another five free-tuition options for students so inclined. Some even provide free room and board too. They might not be the typical State U., but they are accredited and, in most cases, highly rigorous academic programs with a real campus.
If money is the limiting factor in choosing a college—or in choosing to go to college at all—search among these options to find a free college program that works for you.
Free Nonsectarian Colleges
Alice Lloyd College (Pippa Passes, Ky.)
Alice Lloyd College grants every student the Appalachian Leaders College Scholarship, which covers the cost of tuition for 10 semesters for qualified candidates from 108 counties in Central Appalachia. Students are required to work at least 10 hours per week in jobs necessary for the normal operation of the college, such as computer technician, groundskeeper, lifeguard, and bookstore clerks. The college offers 13 degree programs and prepreprofessional programs.
Curtis Institute of Music (Philadelphia)
At this Philadelphia music conservatory all undergraduate and graduate students receive full-tuition scholarships, regardless of financial need. Admission is by audition. There is no age requirement—minimum or maximum—to audition and to be eligible for the full-tuition scholarship.
Deep Springs College (Big Pine, Calif.)
Students at this small, liberal-arts college attend free, including tuition, room, and board. The college, situated on a cattle ranch and alfalfa farm in the remote desert, is based on self-governance, intense contact with nature, ideas, and work (students milk cows, tend gardens, pitch hay, collect eggs, cook, clean, and do office work). As a two-year institution, Deep Springs grants the associate's degree; almost all students continue at a four-year institution. It is a male-only college, but anticipates a a change to co-ed within the next few years.
Webb Institute (Glen Cove, N.Y.)
This school, on the north shore of Long Island, gives each of its 80 undergraduates a full scholarship and boasts 100 percent job placement. Webb is highly specialized: All students double major in naval architecture and marine engineering. Admission is highly selective, with enrolled students averaging SAT scores of 1450 on the 1600 scale.
William E. Macaulay Honors College (New York, N.Y.)
For New York State residents, admission to Macaulay comes with an automatic full-tuition merit scholarship and a free laptop. Part of the City University of New York (CUNY), Maccaulay offers 475 different majors across the eight senior campuses of CUNY, but also has its own, separate building in Manhattan for its 1,900 students.
Learn how to minimize student debt, an especially important tactic with the rise in student loan rates.
Free Religious Colleges
Barclay College (Haviland, Kan.)
This Christian Bible college provides an automatic full-tuition scholarship to all students who are admitted and who will reside at the college. Founded by Quakers, Barclay College offers degree programs related to religious pursuits, such as youth ministry, pastoral ministry, and Christian elementary education.
Berea College (Berea, Ky.)
Offering 28 different bachelor's degrees, the college provides a four-year tuition scholarship to every admitted student. Most are from the Appalachian region, and the college seeks out students who have little or no ability to pay. The college has a "Christian identity" and is committed to social justice. Each student is expected to work at least 10 hours per work through the Berea Labor Program, which provides jobs that contribute to the university.
College of the Ozarks (Point Lookout, Mo.)
No student pays tuition at this Christian liberal-arts college. The College of the Ozarks Cost of Education scholarship promises to cover all expenses that are not met by federal grants and the college's Work Education Program. Every full-time student works a campus job 15 hours per week and two additional 40-hour weeks.
Service academies
The five United States Service Academies are four-year colleges that also prepare their students to be commissioned officers in the U.S. armed forces. In exchange for a completely free college education, students commit, for the most part, to serve a specified term of duty plus an additional time period in the reserves. The academies:
United States Air Force Academy (Colorado Springs, Colo.)
United States Coast Guard Academy (New London, Conn.)
United States Merchant Marine Academy (Kings Point, N.Y.)
United States Military Academy (West Point, N.Y.)
United States Naval Academy (Annapolis, Md.)
—Susan Feinstein
Copyright © 2005-2014 Consumers Union of U.S., Inc. No reproduction, in whole or in part, without written permission. Consumer Reports has no relationship with any advertisers on this site.