How to Get the Most of Your Spa Getaway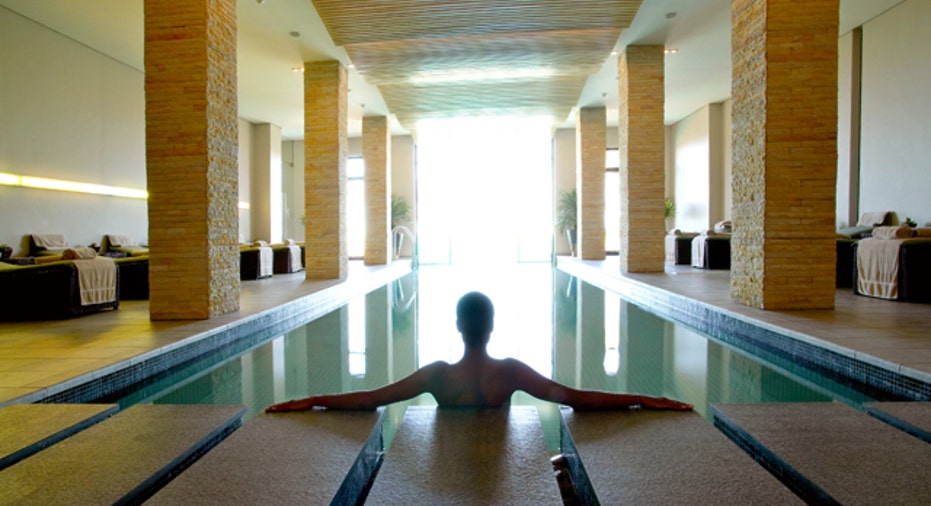 Everyone deserves a spa day, and if you can't find a good deal for a little R&R, you aren't looking hard enough, experts say.
Over the course of the economic downturn, spas have changed their pricing models and offerings to attract consumers with a limited budget.
While trips to the spa are sometimes considered frivolous and unnecessary, they could be good for your health.
Spa Destinations That Won't Break the Bank
"In America when we think of spa, we think of wellness and beauty. We don't normally think about health," says travel consultant Ann Lombardi of the Trip Chicks in Atlanta.
Massage may not only help alleviate anxiety, but a one half-hour massage may help treat chronic tension headaches, according to the American Journal of Manipulative Physiological and Therapeutics. In a 2010 report published in the Journal of Clinical Psychiatry, researchers concluded that massage therapy may help elevate mood in people struggling with depression.
The spa industry is worth more than $250 billion, and health and wellness tourism, which includes visits to spas, is on the upswing. Total spa-related travel expenditures were an estimated $106 billion in 2007, according to research firm SRI International.
"The price of wellness is never too high," says Sallie Frankel, chief operating officer of SpaFinder.com.
For those without the luxury of an unlimited budget, have no fear – you can still slip away to the spa on a budget. Here's how:
Get Recommendations 
Different people like different spa services and asking a range of people can help you choose a package that is right for you.
"Ask your colleagues, neighbors and people you know at gym. Ask on Facebook and Twitter. There's nothing better than first-hand experience," Lombardi says.
Compare Costs 
Once you have a sense of what services you would like to divulge in, starting creating a budget.
"Do your homework on the general pricing for a service and compare it to the rate you will be paying at 'x' spa. Also do the research on the product lines they are using," says Shanon Hoffman, publisher of Healing Lifestyles and Spas, an online wellness magazine. "Are they higher-end? If so, that could be one reason why the treatment is higher priced."
If you find a spa that appeals to you, be sure to sign up for any newsletters, Twitter feeds or e-mail blasts to score discounts.
And keep in mind, the more the merrier. "These properties want to work with the consumer," says Frankel. "If you can put together a group, many times spas will extend reasonable discounts."
Know What You Want 
Environment is a key factor when deciding on a spa, and it's important you know the overall feel the destination before booking it.
"If you want to rest, don't book a resort that emphasizes activities. If you want to get moving, don't book a lazy beach vacation. As for the spa, be on the lookout for the quality of products used," says Hoffman.
Don't Pay for the Name
Experts say prices can be unfairly inflated by the location or name of the spa, even when the product lines and quality of services they offer are the same as a spa of lesser-known status.
"For instance, you will pay a higher rate for a signature massage at Mandarin Oriental versus your local day spa or two-star spa resort, regardless if they are both carrying an [expensive] signature line," Hoffman says.
By staying in an outlying town, or in a different hotel than the one with the luxury spa, you can save big bucks, Lombardi says.
Before signing up for any services, be sure to check the spa's reviews and ratings.
Don't Shy Away From Packages
Package deals offer the best opportunity to get spa discounts, experts say.
"Part of the way you know it holds value is because they include a lot more than when you're booking a hotel stay. When you look at spas, often those rates will include all of your meals, fitness activities and quite a wide range of classes. It may include your treatments. Compare apples to apples," Frankel advises.
Don't Stick to 60 Minutes
If massages are your favorite indulgence, try to book 75 to 90 minutes versus 60.
"It is impossible to get to the whole body in 60 minutes. Always book a massage over a body treatment. The effects last longer," Hoffman says.
And don't get so comfortable that you lose track of time.
"If they stop a few minutes early, let them know you are due those minutes or if that makes you feel uncomfortable, ask them if they can spend a few more minutes on a particular problem spot," she adds.