How to Get the Lowest Rate on Your Hotel Room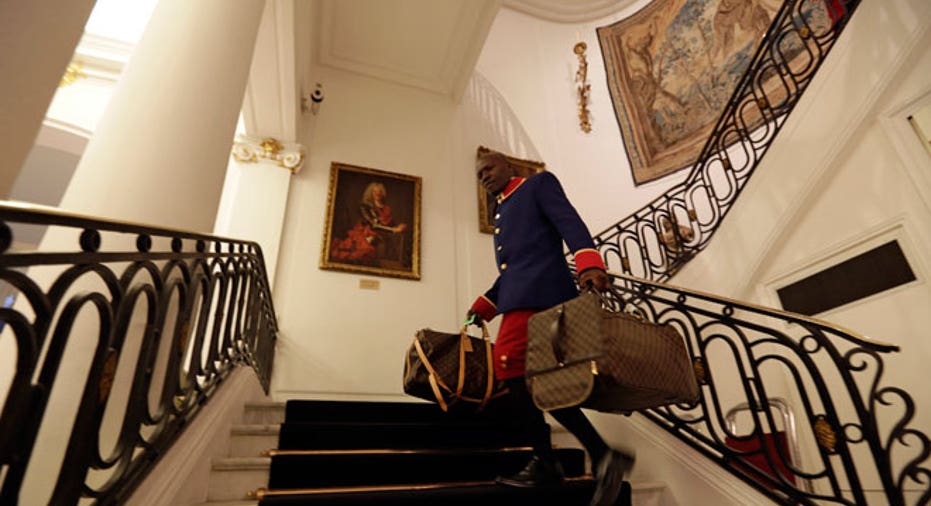 Consumers looking to get away this summer for a little R&R without breaking the bank can do just that--if they are willing to put in a little work.
"The traveler who can do the most research wins," says Brooke Ferencsik, director of communications at TripAdvisor.
For many trips, the lodging accommodations tend to be a major budget eater, and finding the best hotel price depends on the destination, season and hotel availability.
Even though the experts say the best time to book your flight for domestic travel is 21 to 35 days before you depart, if you're comfortable with a hotel rate, no matter how far out you are from your travel dates, book it, recommends Maria Katime, spokesperson for KAYAK. "Hotel rates are not as volatile as airfare."
To help reduce hotel costs to make your summer vacation more affordable, experts offer the following tips:
Know when to look. As a general rule, hotel rates drop closer to check-in date, says Sarah Keeling, director of public relations at Expedia, but there are risks for waiting until the last minute.
"You may be forced into taking the room with the single queen bed for your family of four."  She suggests booking your hotel 14 to 21 days prior to your travel dates.
There are always exceptions to the rule. Hotel rates in Orlando and Las Vegas tend to start dropping between three months or 30 days ahead of arrival dates, according to Katime. Rates in New York tend to fall as the check-in nears, and rates in Chicago generally increase as the arrival date nears.
Look outside the epicenter "If you're going to a very popular destination, the price decreases a significant amount if you go outside that attraction's center," says Katime. Research to make sure moving farther away from an attraction is still the most affordable option when adding a rental car or public transportation into the mix.
Be flexible with travel dates. Sometimes lengthening or shortening your trip by a day or two can bring the overall price down, says Gabe Saglie, senior editor at Travelzoo. High-demand markets may have different pricing for weekend and weekday stays.
Become loyal. "These days, hotels come up with very aggressive loyalty plans as a way to encourage people to visit again and again," says Saglie. Members can benefit from amenities and upgrades, which can be a good value boost.
It's not all about hotels.  "[Vacation rentals] can often provide significant savings for families and larger groups traveling for a week or longer," says Ferencsik. These properties have larger common areas, multiple bedrooms and more living space. If booking two hotel rooms, a vacation rental can save you up to 65%, according to TripAdvisor. "It's the comforts of a home away from home but at a cool vacation destination," says Ferencsik. They also come equipped with a kitchen, which could bring more savings from not having to eat out every night.
Bed and breakfasts can also bring significant savings, says Ferencsik, and most also have the great benefit of a complimentary breakfast, afternoon snack or happy hour. "B&Bs are a fun option for travelers who like to socialize with other travelers—you can meet the other guests at breakfast and happy hours."
Look off-season. "Seasonality is very big" when it comes to prices, says Saglie. "If you want to go to a luxury hotel in the Caribbean, it'll cost you a lot more if you go in February than if you go in June." Choose destinations having a natural slowdown in travel—consider the Caribbean, Mexico or a ski destination in the summer. "Dealing with a little bit of heat can be a great way to save money," Saglie says.  In the winter, London hotels are much cheaper than they are in July or August.
Choose your day wisely. Popular business travel destinations, like New York City or Chicago, may have lower rates on weekends while a leisure destination, like Los Angeles or Miami, may be more affordable during the week, says Saglie. Except for holidays, family-friendly destinations might have greater available and lower pricing during the week when kids are in school.
Consider waiting until the last minute. Booking your hotel in advance gives peace of mind but might not be great for your wallet. A last-minute booking can have significant discounts, according to Saglie.
"Mobile apps do a great job of pulling together last-minute deals in the area surrounding you," says Courtney Scott, Travelocity's senior editor.
But be warned:  Availability does dwindle the closer you get to your travel dates. Experts caution against booking last minute if you're traveling with a family. Although booking last minute can save you 30% to 40% on a hotel, you won't be able to plan ahead and won't have the stability that a package deal offers.
Look for renovated hotels. "During and right after renovations, hotels usually offer some great discounts," says Saglie.
Bid on your hotel. Websites like Priceline.com or topsecrethotels.com claim to get users up to 45% off the published rate of a hotel but you won't know the hotel until after it's booked. This could work when you've already booked flights or are taking the train to your destination, says Scott. "If you can be adventurous and spontaneous, this is a great way to save."
Book package deals. "The package concept may be a better deal because vacation packages providers can better negotiate room rates than the average consumer," says Saglie. Occasionally you can find cheaper hotel rates without booking a package but for the most part, packages are more economical.
"When you bundle them together, hotels will release their deepest discounts," says Scott. You can save up to $525 on average for a five-day trip. Most websites do the calculation so you can see the actual savings from bundling your hotel and flight versus booking them separately.