How to Get That Pile of Applications Off Your Desk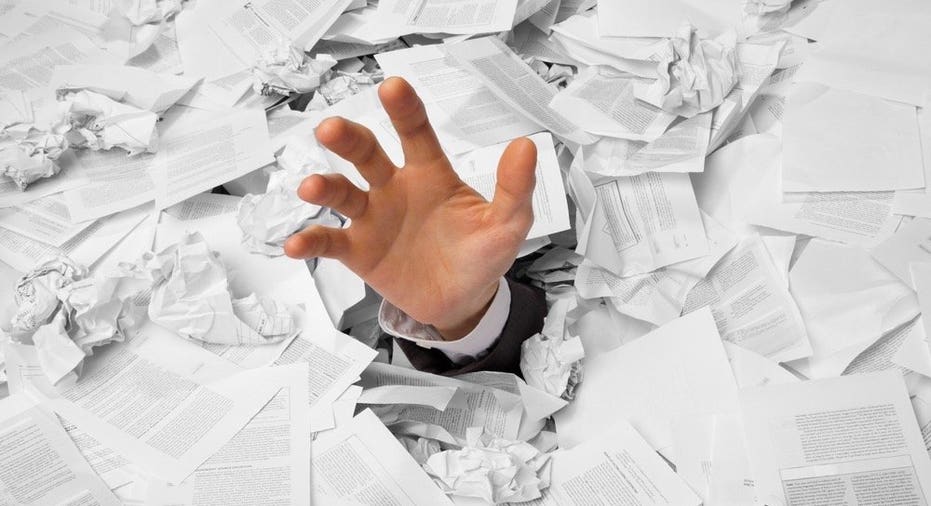 It's summertime again. For many, that means weekends at the beach or a drive to the cabin, or maybe a trip to Disney. For corporate recruiters and human resource departments, it means getting flooded with applications from new college graduates looking to get their feet wet and gain career experience. With so many cover letters and resumes to review and consider (many of which will turn out to be incomplete or unqualified), things can get overwhelming for hiring professionals trying to stay ahead of the game.
For any open position, recruiters are under pressure to find the best candidate in the shortest amount of time. This is often easier said than done, especially if the hiring process is done manually. When trying to hire the best fit for your company, make sure you have the right tools in your toolbox.
The burden of managing multiple job postings and sorting through all of the applicants applying for them can be eased through automation. Applicant tracking software can help you sort through the slush pile and make sure that you're only spending valuable time and resources on resumes from legitimate, qualified applicants.
"Applicant tracking software allows your hiring team to spend less time organizing multiple spreadsheets and more time finding talented candidates to fill open positions," says Kelsie Anderson, ATS product research specialist for Capterra, a company that helps connect businesses with business software solutions. "Some systems also offer streamlined application processes for candidates, which encourages top-tier candidates to complete their applications, allowing companies to attract the best."
How Do I Know What to Buy?
The market for corporate recruiting software is huge, coming in at around $1.5 billion annually, according to Capterra. So figuring out where to start looking for software solutions can be a daunting task. But sometimes the easiest way to get started is to see what everyone else is doing.
To this end, Capterra produces an annual Popularity Report ranking the top 20 most popular software options by number of customers, number of users, social media following, and customer reviews.
"Capterra's Popularity Report does not take company revenue into account because that metric gives an unfair advantage to higher-priced software solutions," says Anderson. "Instead, Capterra's report accounts for number of customers that have licensed the software and number of users actually using the software at those companies for 40 percent each of the total score. The remaining 20 percent is evenly divided between number of followers on the three primary social networks for B2B companies (LinkedIn, Facebook, and Twitter) and the number of customer reviews the company has on Capterra."
By using this methodology, Capterra avoids presenting only software from companies with obscene marketing budgets, offering instead a list actually ranked according to user satisfaction.
A Solution for Every Size
Many might think that these types of solutions are only for big corporations hiring dozens or more people at a time. But that isn't the case.
"Smaller and medium-sized businesses should definitely consider applicant tracking solutions," says Anderson. "Streamlining and automating processes allows recruiters to focus on their actual job: finding talent."
Smaller businesses might be concerned about the cost of new software, but there are options that make cost less prohibitive.
"Many companies follow a pricing model based on the number of jobs an organization posts, making them affordable for small teams – and even one-man shops – that don't do a lot of hiring but do need to reduce the headache of sifting through hundreds of potential candidates to find the right one for the job," Anderson says.
Companies that use applicant tracking software to get the best candidates are 40 percent more likely to be considered "best-in-class" companies, according to a report from Aberdeen Group. No matter what your business size, it might be a mistake to pass up an opportunity to increase your ability to hire quality employees. With applicant tracking solutions for every size and shape of company, you might be able to clear that stack of resumes off your desk faster than you think.