How to Get Some Green From Kabbage.com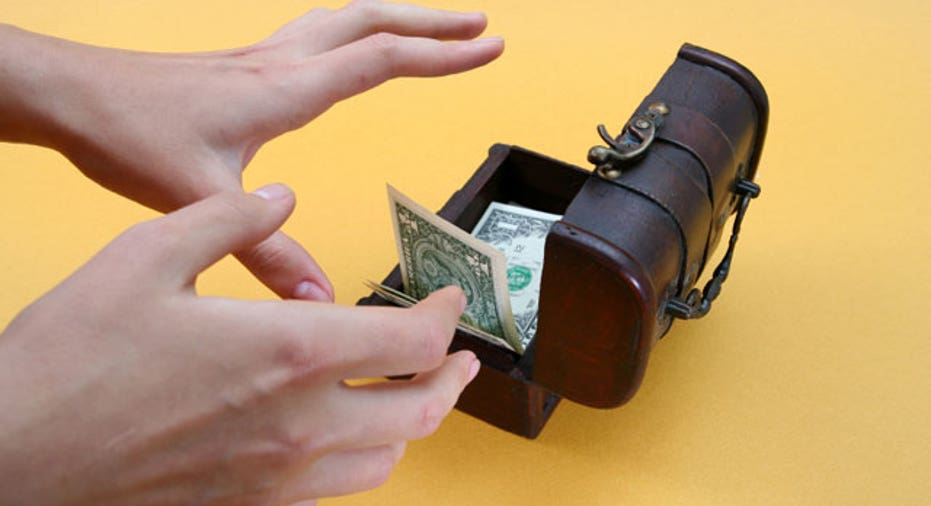 Small business owners hawking their goods online have another option when it comes to financing: Kabbage.com.
Geared toward online merchants that make at least $1,000 a month in volume, Kabbage.com is an Internet platform that enables the firms to apply for working capital and get an answer in seconds. According to co-founder and chief executive Rob Frohwein, Kabbage.com was created to address the unmet lack of working capital for Internet based retailers.
"Small businesses have always been the ugly step child of the financial world unable to get access to grow their business," says Frohwein. "With online merchant channels it's even that much harder because traditional financial sources don't understand online businesses."
While eBay and Amazon.com has shown the world how successful online merchants can be, Frohwein says banks are reticent to lend to small Internet retailers because they can't easily gauge the performance of the business.
"Most banks want to be able to walk through the store, feel the hardwoods beneath their feet, see the customers walk in and out and hear the cash registers ringing," says Frohwein.
Many small online businesses use third party software to track sales, inventory and send out invoices. It is that data that Kabbage.com uses to gauge the performance of a small business. According to Frohwein, the entire approval process is automated and a small business will know within seconds if they got access to the working capital.
"Customers go on to Kabbage.com and give us access to the marketplace data and we pull down all sorts of information that helps us get a full picture of that merchant," says Frohwein. "There's cash in the account in seven minutes on average."  Kabbage.com does the funding directly and charges an interest rate of between 2% and 18%, depending on how long the advance is unsatisfied.  Merchants can use the working capital for as short as one month to six months. Some of the data Kabbage.com uses determine the size of the advance is how much the merchant is selling, how it treats its customers, its social media activity and shipping inventory.
Kabbage.com has raised over $40 million in venture funding and counts Mohr Davidow Ventures and BlueRun Ventures; David Bonderman, founder of TPG Capital; Warren Stephens, CEO of Stephens Inc.; the UPS Strategic Enterprise Fund; and TriplePoint Ventures as investors. According to Frohwein, while small businesses use the working capital for all sorts of reasons the most popular use is to build up their inventory so they can grow.
Small business merchants can be advanced anywhere from $500 to $40,000 and use it like a line of credit, which means they can use as little or as much as they want. Currently Kabbage.com has around 19,000 small businesses using its service and says it is brining on as many as 4,000 to 5,000 new customers each month.
While any lending company has to contend with those borrowers that don't pay back their loans, Kabbage.com says there has been almost negligible bad debt or delinquencies.
"It's really been remarkable," says Frohwein. "Businesses are paying back at a rate we didn't anticipate. It's enabled us to lower our rates."
Although Frohwein thinks banks are missing an opportunity by refusing to lend to small online merchants, he says the company is interested in working with banks in the future to provide working capital to small businesses in the offline world. He says Kabbage.com is open to licensing its technology or partnering to enable more small businesses to get the funding they need.
"Our goal is to be able to touch every small business on the planet and we can't do it by ourselves," says Frohwein.