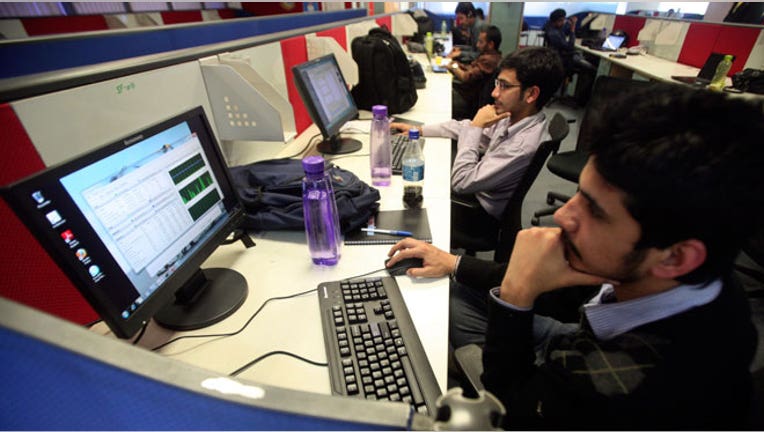 In this job market, it can take months to find a new position for experienced professionals. And when they do, the transition to adapting to a new workplace and corporate culture can be difficult.
The first couple of weeks in a new job is important and can help determine your future success. When considering any position, it's important to evaluate whether it's the right steppingstone toward your goals—ask yourself if this job will get you where you want to be in your career, says Amanda Augustine, job search expert at TheLadders . "If you're taking this role, there's a reason. Your mission is to be a sponge and learn everything you need to get you to that next role."
Given the current labor market, a new position might not exactly be your dream job or a step up the corporate ladder—but you can still make it worthwhile. "There's recognition [by employers] that people are taking transitional jobs," says Nicole Williams, LinkedIn's career expert. "Be honest that it's an interim position and in this kind of market, build relationships to get yourself out."
It's important to build relationships with fellow workers since you never know where someone will end up in your career.  Your job performance, attitude and relationships make a difference. "You want to come in showing you're ready to roll your sleeves up, do whatever it takes and be a team player," says Amanda Lachapelle, director of human resources and talent acquisition at Glassdoor. "The most important relationship is with your superiors and boss and next, the people you're working with on a day-to-day basis."
Don't forget to build relationships with administrators or the people who have been in the company for years but aren't on the fast track, advises Lee Miller, career coach and author of UP: Influence, Power and the U Perspective, because they know the lay of the land.
Here are expert tips for making the transition into a new position a career builder.
Tip No.1: Start Prepping Before Your First Day
Augustine suggests learning as much as you can about your new organization before stepping through the door. Look up your future colleagues on LinkedIn and follow them on Twitter to humanize them.
"Try to get a jumpstart on relationships and have an ally going in on day one," says Augustine, this will also help you promote your personal brand.
Miller suggests meeting your future boss and select future coworkers for lunch before you start to get to know them and learn more about the company. "People are flattered when you ask for their help and advice," he says.
Tip No.2: Turn Coworkers into Advocates
Given the amount of time spent in the office, work can become personal sometimes.
You don't need to be best friends with everyone but you do need positive working relationships, says Augustine.
To help build camaraderie, experts suggest networking at lunches and Friday happy hours—it's the grease in the wheel to help build important personal relationships in the office. "Being social is a great opportunity for getting to know people," says Lachapelle.
Managing relationships with superiors and subordinates is also key. "The biggest problem older employees have is when your boss is younger than you," says Miller. If you're older, you need to make your boss feel comfortable managing you—your boss needs to feel like the boss.
It's also in your best interest at the new person to show you are a team player and not a threat to coworkers' aspirations. You can build cohesion with colleagues by asking their opinion on projects that you could genuinely use their input for, suggests Jolynn Cunningham, director of Talent at Indeed. "If you're trying to placate them, it could do more harm than good—be strategic on how you use them."
How you communicate with coworkers is important. Suggesting ideas is good but your delivery determines your effectiveness, says Miller. Present your ideas in a positive way that compliments others, like "That's a great idea—would it work better if we included this?"
Tip No.3: Attitude is Everything
"Don't walk in like you own the place and don't act like you know everything about the company—that always backfires," says Augustine.
The likability factor comes into play when you take a new position, says Cunningham. "If you're in a situation where you feel like you can't learn from a coworker, it will be hard to develop a symbiotic relationship."
How you say things makes a difference, says Miller. Giving other people credit when possible helps to forge relationships, as well as avoiding statements like "when I did this" that can be difficult for your boss and colleagues to hear.
Tip No.4: Perform at Your Best
Augustine suggests showing that you have the right skillset and are open and accepting to learn about the industry and job. Once your boss realizes your potential, it's not unrealistic that you'll move into a larger role.
"Get to know the expectations from the team," says Cunningham. If you know what your job duties are, perform these to earn respect among the team. "If there's scrutiny, performing the job duties above expectations is a great rule of thumb."
Your job performance and how well you get along with others is key, says Cunningham. "Execute on your job without being a bull in a china shop while building consensus with coworkers. Bring people along with you and get them on board with your initiatives."
And when you do get that promotion, take the opportunity and try to help coworkers advance in their careers, says Williams.