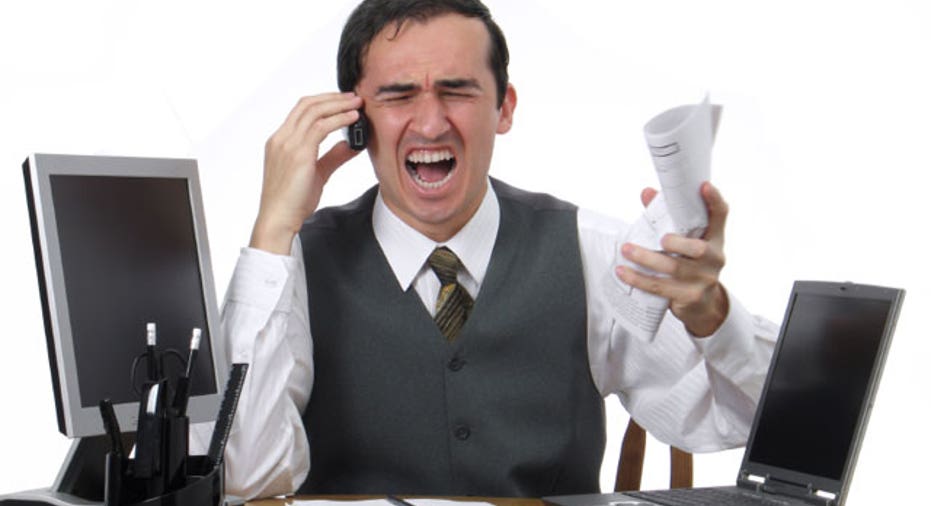 Firing an employee is a stressful, unpleasant experience. But if an employee situation is simply not working out, sometimes a firing becomes necessary. For the benefit of you and your employee, here is a guide on how to terminate an employee responsibly and compassionately.
Understand your liabilityBoth hiring and firing an employee comes with legal responsibilities. Under Equal Employment Opportunity laws, you cannot fire an employee on the basis of race, color, religion, sex, national origin, and status as an individual with a disability or protected veteran. If your company has over 100 employees and is downsizing significantly, you will have to comply with the Worker Adjustment and Retraining Act (WARN), which requires at least 60 days of advanced written notice to employees. The WARN Act is federal legislation, and individual states may expand the statute to include companies under 100 employees.
You should review the employee's contract and ensure that the termination does not violate any terms, such as an agreed upon severance package. Some employers may also be required to inform their employees about continued health benefits under the Consolidated Omnibus Budget Reconciliation Act (COBRA).
Warn the employeeOn occasion, employees just need a push in the right direction. Open your employee's eyes to inadequate performance through written forms or reports. The reports should be detailed accounts with anecdotal evidence supporting your claims. Include explicit suggestions for improvement, and make sure the employee understands that failure to improve can result in termination. This procedure is not meant to belittle employees but to give them a chance to bring their performance up to par. If you do end up firing the employee, the written reports will protect you from any accusations of wrongful termination. Keep this process consistent for any employee you are considering firing now or in the future.
Hold the termination meetingAsk the employee to meet with you within a few minutes, as scheduling the meeting hours or days in advance may cause excess anxiety. Include the employee's supervisor and a human resources representative in the discussion. Once you are in the meeting, inform the employee concisely and compassionately that his or her job is terminated. Explain your reasons behind why the employee is no longer the right person for the job. Be prepared to listen to the employee speak, and engage in a calm discussion about the course of employment and why it is now ending. An employee may become agitated or outright angry. If this happens, your number one priority is to stay calm. Ask your employee to relinquish any computer passwords or other company property. The employee should not linger in the office after this meeting, except perhaps to collect personal belongings. If you deem it appropriate, ask the employee if he or she prefers to collect the personal items after work hours.
After firingThe human resources department should issue a letter to the employee, explaining the status of all of the employee's benefits including health care and retirement plans. Depending on your individual's state laws, you may have to include any accrued vacation pay or sick leave in the final paycheck, as well as commissions, bonuses and unfulfilled company expenses. As you end this relationship, the last thing your company wants is to owe the employee money.