When it comes to medical procedures and treatment, it pays to shop around.
According to a recent study by the Centers for Medicare & Medicaid Services, there are "significant" variations across the country and even within communities of what medical providers charge for common inpatient and outpatient services. As health-care costs continue to tick up as wages remain stagnant, patients have to be their own advocate to find the best care for the right price. Thankfully, the internet has made it a lot easier to review doctors and prices.
Having the knowledge of how much a particular procedure should cost will enable you to negotiate a fair price and avoid excessive health-care bills.
Here's a look at some must-have price transparency websites to check out before getting any treatment:
1. FAIR Health's Consumer Cost Lookup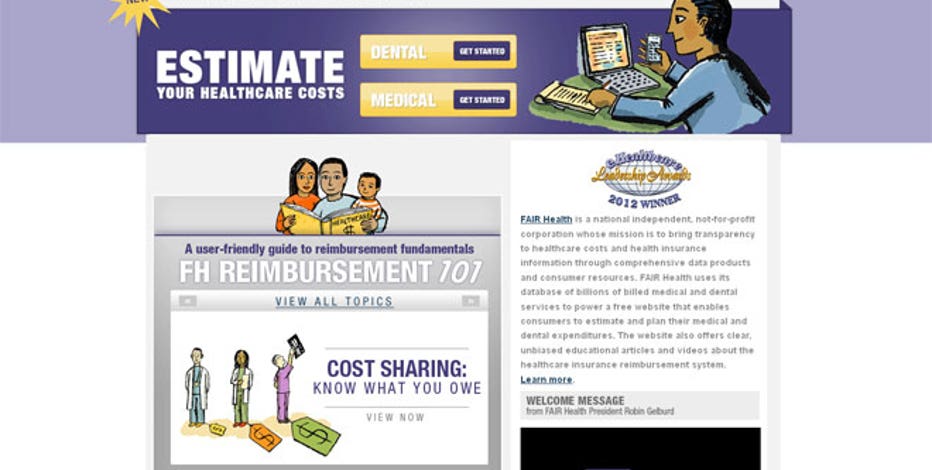 ---
Brought to you by FAIR Health, a national non-profit dedicated to bringing cost transparency to the health-care industry, this website tools allows you to search prices for medical and dental procedures in your area.
You have to provide information including ZIP code, insurance plan (if applicable)  and the type of procedure (ideally by the Current Procedural Terminology or CPT code).
Insured patients will not only get the average reimbursement for the procedure, but also how much they can expect to pay. Uninsured users will get a cost estimate for the procedure. Keep in mind that you are limited to only 20 searches a week through the free website.
2. Healthcare Blue Book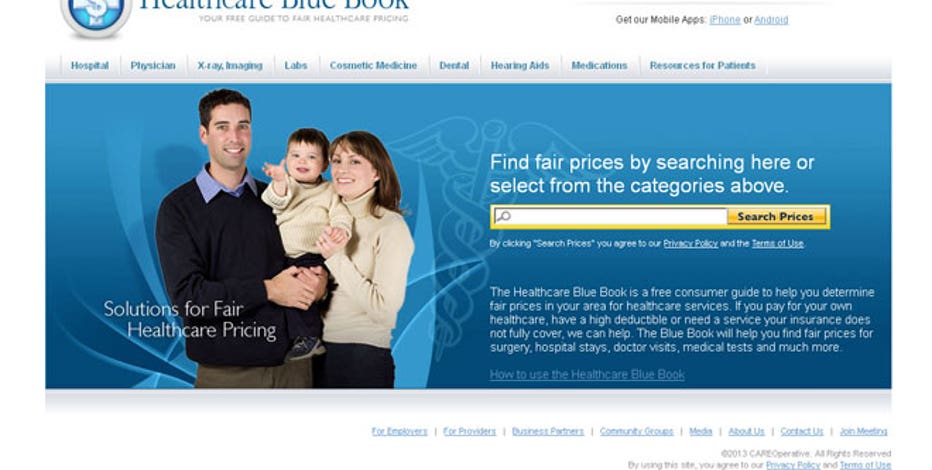 ---
Healthcare Blue Book aims to help consumers find fair prices for medical procedures in their neighborhood.  Simply type in or search for your medical treatment, and you'll get a break down of all the costs associated with the procedure.
Take carpal tunnel surgery as an example: Not only will you get the price for the doctor's services, but you will also get the cost of the facility and anesthesia services to have a good sense of your total expected tab.
To customize your results even more, input your ZIP code to learn prices in your area.
The site also offers cost-savings tips to help patients save more money.
3. New Choice Health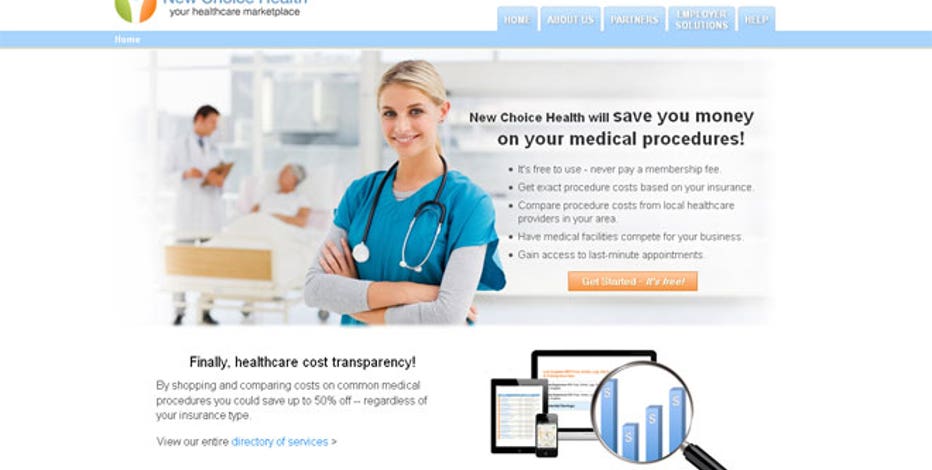 ---
Even if you have health insurance, shopping around for your medical procedures can save you up to 50%, according to New Choice Health, a website that gives consumers with insurance access to medical procedure pricing information.
This free service provides the cost of procedure costs based on your insurance and allows you to compare costs from providers in your area.
Unlike the other websites on the list, what sets New Choice Health apart is that medical providers can compete for your business.  Click on the request a quote link, fill out the questionnaire and details of your quote request will be sent to New Choice Health's partners. The medical providers contact you directly with specific costs and you then get to choose which facility you want to use for the procedure.