How to Find More Coupons and Save Now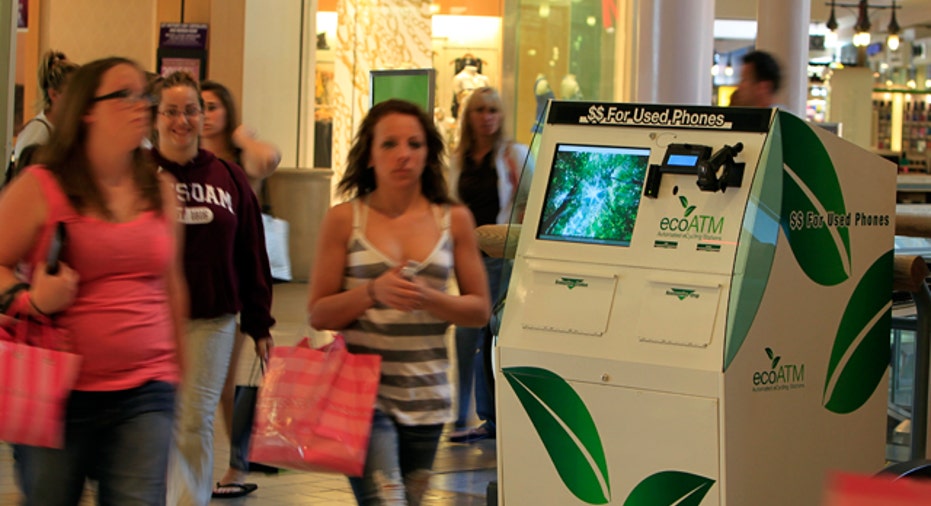 You didn't imagine it: Food prices have steadily risen through the first half of 2011, according to the U.S. Department of Agriculture. So have prices for just about everything else.
What's a consumer to do? Find coupons and use them everywhere, say the experts.
Stephanie Nelson, creator of CouponMom.com, says you can find coupons everywhere you turn now, but you have to be open to using them.
"Brands and retailers are spending more money than ever to show you how to save money at their stores, so take advantage," she says.
"If you don't use the savings and coupons that are literally all around you, you're simply paying more than those who do," says Andrea Woroch, consumer savings expert for Kinoli Inc. and creator of CouponSherpa.com. Woroch says coupons save consumers an average of 12 percent per transaction at the grocery store.
Just 10 percent of all coupons are redeemed, according to the NCH 2011 Coupon Trends Report. Yet it's been estimated that every hour spent couponing is worth $100, according to the 2010 Free Standing Insert Distribution Trends booklet by Kantar Media. Who wouldn't like a return on investment like that?
To learn how to find coupons, read on.
Not Just Grocery and Drugstore Coupons
Collect coupons from every place they are offered because no matter where you shop, you want to use coupons to save more money.
"We're not just talking about grocery store manufacturer coupons," says Woroch. She says you can save even more than that average 12 percent at just about every other type of national retailer.
For example, many retailers, including Sears, Abercrombie & Fitch, American Eagle Outfitters and Payless ShoeSource all recently offered 20 percent-off coupons. Macy's, Kohl's, Sports Authority, Lowe's and Office Depot offered $10 off of a $50 purchase. Even grocery stores regularly offer "dollars-off" coupons such as a recent $5 off of a $35 purchase at Winn-Dixie and $10 off of a $75 grocery purchase at Target. When coupled with the use of the manufacturer coupons, you can save even more.
Find Coupons in Unconventional Places
Open your eyes to less-common places to find coupons.
Online bank statements: In a partnership with BillShrink, more than 2,000 banks monitor customer spending and provide clickable coupons within your online bank statements based on how you shop, says Woroch. "If you're already shopping and eating there, click on them to save even more money."
Paper receipts: Look for coupons that come on or with your receipt, called "catalinas," which are based on your purchases. Also, check your receipt for an offer to fill out a satisfaction survey to receive an average of 15 percent to 20 percent off your next purchase. "Spend just five minutes to get those survey savings," says Woroch. "Why leave that money in the retailer's pocket?"
Ticket stubs: Check the back of your ticket stubs, especially at sporting events (even high school events). Fans often leave these in the seats, so pick up discarded ones for more savings.
Coupons on The Go
Take a proactive approach to use coupons and save money with your smartphone.
Free apps: Use free mobile apps to find coupons, savings and deals you can download to your phone and scan right from the screen. No clipping required. Apps such as Shopkick, Coupon Sherpa, The Coupons App and Foursquare are GPS enabled, so they know where you are and offer relevant deals. "Check these apps before you check out," says Woroch.
Text coupons: "Opt in on the retailer's website or in (the) store when asked to allow coupons and savings to be sent directly to your phone via text," says Woroch.
Social Media Savings and Coupons Rule
Never leave the house to go shopping for anything without checking your favorite retailers' Facebook and Twitter pages for special savings, say both Nelson and Woroch. Those who checked American Eagle Outfitters' Facebook page and "Liked" it got an easy 20 percent off of their purchases recently.
Two Types of Mail ... Totally Different Coupons
It's not spam or junk mail if you asked for it and it saves you money.
Email: Just sign up and savings pop into your inbox every day. "I recommend creating a separate email account for all your couponing," says Woroch.
Snail mail: Always enter your snail mail address if prompted because they'll just send you more coupons. A recent one from Walgreens offered a free Schick Hydro Razor. JCPenney routinely sends out $10 off of a $10 purchase; Victoria's Secret regularly mails out $10 off of a bra, a free pair of panties and other coupon cards. And Target sends out many regular mailers you'd miss otherwise. The local grocery stores send out their circulars every week with all of their coupons through the mail, too.
Don't Ignore In-Store Coupons
Woroch says to keep an eye out for "blinkies," which are blinking coupon dispensers attached to shelves, and "peelies," or coupons stuck to the product. Nelson says, "Always find the coupon display or kiosk. The kiosk at CVS electronically dispenses savings and even free-product coupons. If you walk past it without scanning your reward card, you're just paying more at CVS."
Surf Online for Coupons
Take advantage of coupon and promotional aggregators such as CouponMom.com, RetailMeNot.com, PromotionalCodes.com and CouponSherpa.com, which are among the many free websites that will show you deals and savings available at local stores where you like to shop. "Don't pay for coupons, rewards or coupon codes because coupons are meant to save you money, not cost you money," says consumer savings expert Regina Novickis.
You may not have considered these less obvious places to find coupons.
Check mall websites: "Right before I head to a mall, I check that mall's website and find additional daily deals and printable coupons nobody knows about," says Nelson.
Take your entertainment book online: "Register that entertainment book you bought from a fundraiser online to print additional coupons for establishments you regularly visit. I print one every single month for my favorite local Mexican restaurant," says Nelson
Most Popular Places to Find Coupons
Don't overlook the usual places to find coupons. Just do it in a new way.
Save on newspapers: When it comes to the standard way to get grocery and drugstore coupons, free-standing inserts in the Sunday paper still rule, so be sure to get your papers delivered with a discount from DiscountedNewspapers.com, says Nelson.
Use magazines more: Manufacturer coupons abound in magazines such as Woman's Day, InStyle, Redbook, Family Circle, Good Housekeeping and All You Magazine. The last publication is sold exclusively at Walmart, which is full of freebies, savings and coupons. Ulta, the cosmetics superstore, regularly inserts dollars-off and other gift-with-purchase coupons in beauty and fashion magazines.
What's that QR code? You'll find QR, or quick response, code boxes on the corners of magazine and newspaper pages. When you scan them with your smartphone, they connect to a URL or other data such as a coupon