How to Find a Holiday Job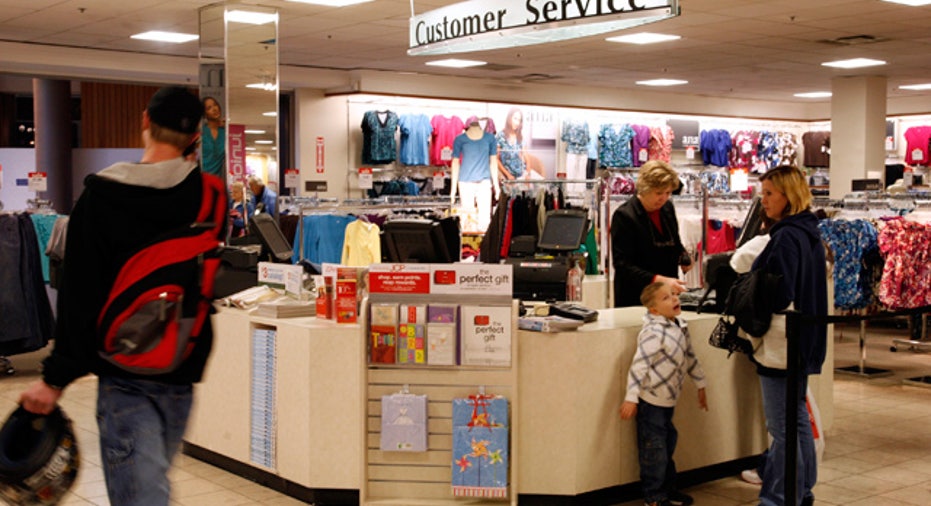 Everyone likes to spend, spend, spend during the holiday season. But it might be a better time to earn, earn, earn.
The holiday spending binge that almost all of use partake in can leave many consumers with debt. It's not uncommon for us to stretch our budgets to their breaking point, and overspending can have a much bigger impact on your finances than you may realize. Spending more on your credit cards can hurt your credit scores by raising your debt-to-credit-limit ratio (you can see how your scores are being impacted by that ratio for free here) and then there's the added cost of paying down your credit cards afterwards.
Would you like to pick up some additional work and much-needed cash this holiday season? Here are some helpful tips.
Start looking for a seasonal job pronto. Employers who rely on huge seasonal sales will need temporary employees to meet the increased demand during the winter holiday season, which starts a lot sooner than you may realize.
Holiday Retail Help
Major department stores such as Macy's and Bloomingdale's hire for the holidays, as do Target and Wal-Mart. And some started recruiting for winter seasonal help before summer ended.
Retailers need extra cashiers, sales floor help and stock people during the holiday rush between Thanksgiving and New Year's. And if you like working late at night or early in the morning, being a seasonal stock person may be for you.
Holiday retail shifts may be intense and busy, but they tend to be short, with many retailers scheduling three- to five-hour shifts for temporary holiday employees.
Delivery companies, such as UPS, DHL and FedEx, who help ship all those holiday gifts around the country also hire seasonal employees. So you may be able to pick up some temporary holiday shifts in a warehouse or as a delivery helper.
Restaurants, Hotels & Resorts
Restaurants and smaller retailers in high-demand, holiday destination areas may need seasonal employees as well. So if you live near the ski slopes or the beach, inquire about job opportunities at local resorts and tourist hotspots.
Restaurants need additional servers and kitchen help to meet the holiday rush. And hotels and resorts may need additional help at the front desk, bar or restaurant or around the grounds.
Where to Search for Jobs
You can search for local holiday jobs by walking around town, visiting local shopping areas, checking out local newspapers, scouring Craigslist and checking out the websites of companies where you are interested in working this holiday season.
If you worked a summer job at a restaurant or retailer, you may want to reach out to them about working during the winter holidays as well. These employers already know you and you already know the job so it might easy for you to come in and pick up some holiday shifts.
Be sure to let family and friends know that you are in the hunt for a seasonal job. Does their employer need seasonal help? Do they know of a local business that does?
You never know which connection in your social network will lead to a job. So be sure to spread the word about your job hunt.
Expand Your Search
Job search sites such as Snagajob, Indeed and Simply Hired allow you to search for temporary positions near you. Coolworks.com allows you to search for seasonal jobs in national parks, ski resorts and on cruise ships. And Seasonaljobs.com and Quintessential Careers (quintcareers.com) also provide links and listings of seasonal jobs. So you may be able to find, apply for and land the holiday job that you want online.
More From Credit.com
How to Save Big Without Feeling DeprivedA Simple Checklist to Get Out of DebtThe Lifetime Cost of Debt Calculator
Lucy Lazarony is a freelance personal finance writer. Her articles have been featured on Bankrate.com, MoneyRates.com, MSN Money, and The National Endowment for Financial Education. Prior to freelancing, she worked as a staff writer for Bankrate.com for seven years.
She earned a bachelor's degree in journalism from the University of Florida and spent a summer as an international intern at Richmond, The American International University in London.
She lives in South Florida.