How to Do House Walk-Through Before Closing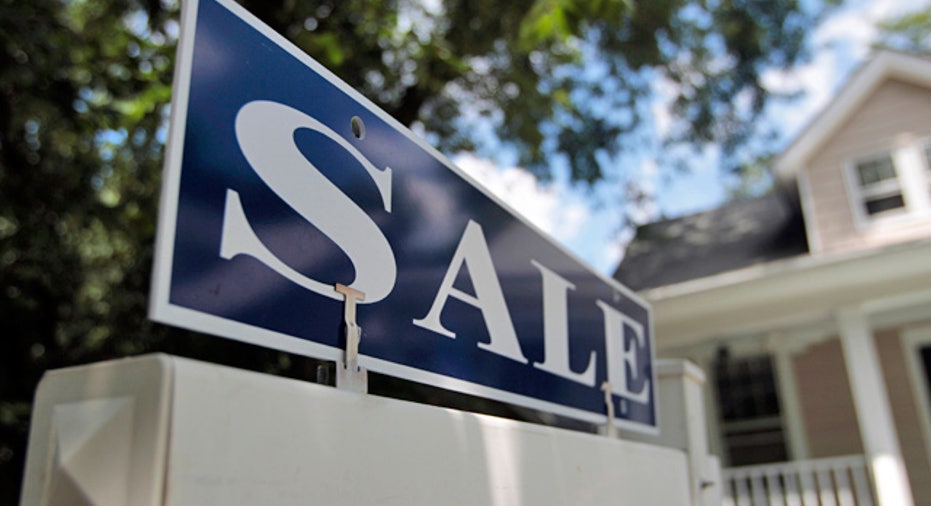 On closing day, most homebuyers are excited about the prospect of moving into their new home. One important final step must be accomplished before settlement: a house walk-through. While plenty of buyers whip through each room with a glance, eager to unpack their boxes, real estate experts suggest homebuyers are better served by a slow and careful walk-through.
Scheduling Your House Walk-Through
"You should allow at least 30 minutes or longer for a house walk-through," says Irene Gianos, a broker with Weichert Realtors in Clinton, N.J. "You need to go through the house with a fine-tooth comb and be as detailed as a home inspector."
Gianos recommends doing the walk-through the day of the closing, perhaps two or three hours before the settlement appointment, but Kristy Petrillo, a Realtor and owner of Re/Max Town & Country in Blue Ridge, Ga., suggests scheduling the walk-through the day before settlement, if possible, to allow time to handle any issues that may arise.
Brandon Green, principal broker with The Brandon Green Team at Keller Williams Capital Properties in Washington, D.C., recommends a house walk-through approximately 24 hours in advance of the settlement and no more than 48 hours ahead.
"If a significant weather event has occurred between the last time you saw the house and settlement day, like a windstorm, heavy rain or a heavy snowfall, you should be sure to visit the home to check on the condition just before settlement," Green says. "Once you have signed your settlement papers, the seller has no obligation to fix anything anymore."
A Thorough Walk-Through
Green suggests including your home inspector if you have concerns about the property condition.
"Don't be afraid to bring your home inspector back to your walk-through," Green says. "The charge for revisit is usually 25 (percent) to 50% of the original fee, which could be worth it if you want to make sure everything has been repaired to your satisfaction."
Gianos says buyers should be ready for their walk-through with an information packet, including the seller's property condition disclosure form and the home inspector's report, to see that all repairs have been made as negotiated.
"If you choose not to bring in a home inspector, you should turn everything on and off such as appliances, lights, heating and air-conditioning systems," Green says. "You can pick up an electrical tester at a hardware store for $1.25 and make sure all the electrical outlets are working."
Petrillo recommends requesting receipts from the sellers for any items that have been repaired, because this proves the work was done and gives you contact information for the contractors.
Problem Solving
If your walk-through reveals an issue that has not been discovered before, or one that hasn't been resolved satisfactorily, your action should depend on how serious the problem is.
"First, you should look at the big picture," Petrillo says. "You are probably getting a great home that you want to buy at a great price. Are you willing to jeopardize that for a $200 item?"
If the problem is serious, Gianos recommends contacting your settlement attorney immediately. "Your lawyer should contact the seller's lawyer to work out an agreement before you get to the settlement table," she says.
Petrillo stresses the importance of working things out amicably.
"If something wasn't done according to agreement, you can ask the attorney to escrow some amount of money, including what is needed for the repair, from the sales proceeds with an agreement in writing to release the funds as soon as the work is finished," Petrillo says.
Green says buyers' only leverage is "signing on the dotted line."
"You can ask for a credit from the seller, a side document to deal with the problem or an escrow of the sales proceeds, but if you and the seller cannot reach an agreement, then the last course of action would be refusing to close," says Green. "It's important to think about how much it could cost you to delay moving or to delay the closing. You may be better off just taking care of the problem yourself, especially if it is under $1,000."
Buyers of a foreclosure, short sale or any property sold as is should also do a careful walk-through on closing day. Even these properties are sold as is at a particular time such as the inspection date or the contract ratification date, Green says. If the property has deteriorated since that time or appliances are missing, the seller should be required to make amends.