How to Decide What College to Attend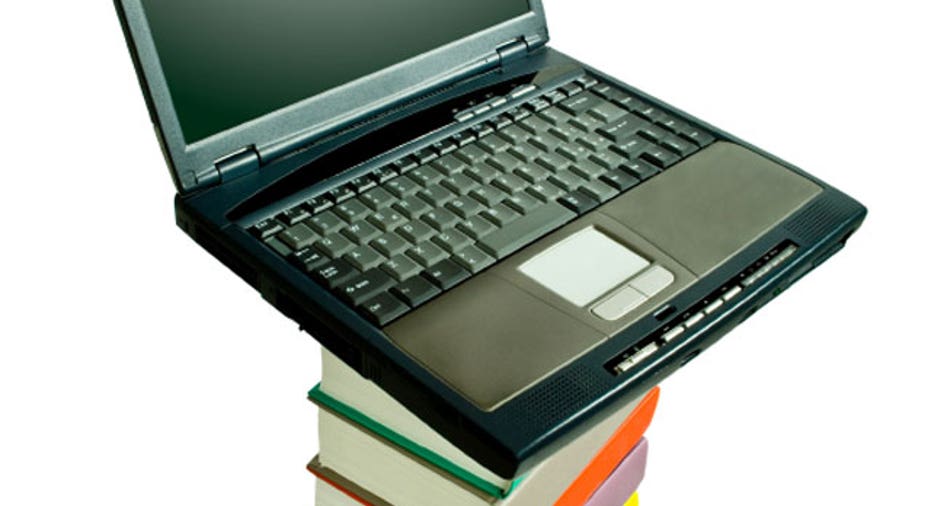 Growing up is tough enough without the worries of your financial future, so Money101  is here for you. E-mail us your questions and let us take off some of the pressure.
As college admission letters start rolling in, some lucky high school seniors will be tearing open acceptance letters from multiple schools. When it comes to picking the best school to meet your needs, academics are important, but shouldn't be the sole reason for picking a school.
"You absolutely do want to see yourself being happy at a school," says Shannon Duff, college advisor and founder of Collegiate Compass. "It's OK to feel like you might be a little pushed and challenged, but you also want to say I can see myself being happy here."
The questions and considerations taken into account when applying to schools are different than those asked when deciding which one to commit to.
With the deadline approaching to notify the school you plan to attend, we talked with experts to get tips for how to choose the best college to fit your needs.
See it Listed Out
To help visualize the categories that factor into your decision and their importance, the experts suggest making a pros and cons list for each school.
Duff says that a good way to get a sense of the things that matter most to you is to use different fonts and sizes to form the list.
"[If] the size of the school is super important to you, then 'size' goes under pros for College X in font 36, whereas 'nice dorms' goes in font 10 under another school," she says. "[Students] need to see that weighting and they need to see the length of the different lists."
Visit…Even if You Already Did
If possible, the experts suggest students visit their top two or three choices to get a feel for campus life. If you've already done a tour, going back as an "admitted student" may change your mindset now that the school is a definite option.
"When most people visit with an idea that they might actually go to a school, [they] do much more investigating than when they're just doing a tour," says Jeremy Hyman, co-author of The Secrets of College Success. "When you visit, if you know what field or area you'd like to study, it is always good and worth your effort to arrange a visit with some professor in the department."
Even if you haven't settled on a major, you can shadow a freshman who is still undecided to get a sense of the school's core classes.
"If you select a school that has a wide range of programs/majors/degrees, then chances are good that once you narrow down your career ambitions, you can remain at the same school and not have to transfer," says Lori Grandstaff, vice president of product management and operations at WiseChoice.com.
Can You Afford it?
Map out your college payment plan and compare the costs of the different schools and how they fit in your finances.
"If you've applied all across the spectrum to very distinguished schools, middle schools, and less good schools, obviously it might be worthwhile to spend more for better," says Hyman. "On the other hand, if the schools are minor variants and you get very different prices, you might want to pick the better price."
FBN Tool: How Much Should I Be Saving For College?
Hyman advises to keep in mind that what may seem like small differences in tuition costs can really add up over the course of four or more years.
"If the difference were between $20,000 and $25,000, it might only seem like $5,000 but for four years, we're talking $20,000 [more]"
Does it Fit?  
The size and location of a school should play a role in the decision process, the experts say.
Grant Calder, director of college counseling at Friends' Central School in Philadelphia, says that for students looking at schools that are similar in terms of the quality of academics, it's OK to base a decision on location.
"If you get into all of the colleges you applied to, those other factors that people sometimes think of as being less important, [such as] the campus you liked best, or the one that is in the warmest place, are valid reasons for choosing."
Duff says that the urban vs. rural campus life can affect how kids feel about a school and the experience they will have.
"Some [students] need and really benefit from an urban campus where they can feel like they can get away from home and go into a city and do other stuff, that they're not immersed in college life," she says. "If you're in a college town, that's really all there is."
Rankings…Shmakings
In some instances, rankings should be taken into account when deciding what school you should attend, but the experts warn they should be taken with a grain of salt.
Some rankings are done by presidents of the universities or college counselors and might not be an accurate reflection of the school. If you get caught up in how schools are ranked, experts warn you can be swayed for the wrong reasons.
"The downside of rankings is they encourage people to pay less attention to a lot of other great schools than they should," Calder says.
However, Hyman says that rankings can come in handy if you know what career direction you want to take to see how that major holds up against programs at other schools.
"Rankings in particular majors are very useful and if you know what you want to study, should be consulted," he says. "Usually the people who do those kinds of rankings are really experts in the field."
The experts agree that a school's reputation can serve as a good barometer about the perception of its alumni.
"How employers feel about the grads and how the grads feel about the education they received are both very good sources," says Calder.
And while graduation may seem far off, it's never too early to think about networking possibilities with graduates. Duff says to look at the strength of a school's alumni network and ask to speak to former students.
"To have other people pulling for you as you're trying to get a job in a tough economy is so important," she says.
Social Life
Although you may not want to base your entire decision on the social offerings of a school, it's only natural to think about how and where you'll fit in.
"I think it's always good to consider the social aspects because you have to live there for four, five, or six years," says Hyman. "When making your personal list, you should try and gauge how important social dimensions are and what social dimensions they are."
You may want to look into social issues at different universities, such as Greek life, recreational activities, or religious and political groups. Finding common interests between yourself and the student body is important for your overall satisfaction with your choice.
"Social fit can certainly be a part of the overall equation and should factor into this decision-making process," says Grandstaff. "Students will often do better in environments that fit well with their personalities and social preferences, and this often gets overlooked by families who think the decision should only be about either finances or academics."
Tell us!: What was the WORST job you had or still have in college? E-mail FoxBusinessMoney101@gmail.com with the job you wish you could forget!