How to Deal With the Charlie Sheen of Your Workplace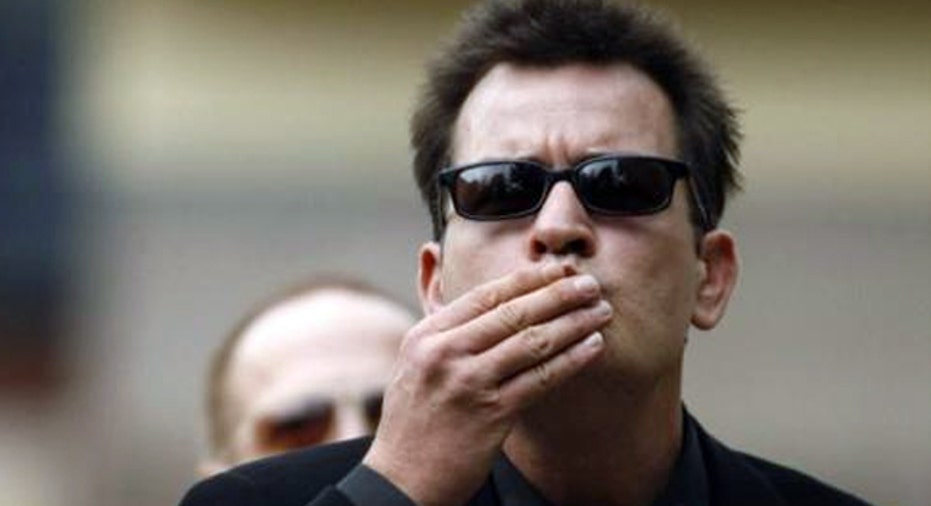 Do you work with a "Charlie Sheen?" Even more troubling might be, does one work for you?
The world is watching as Charlie Sheen's career and personal lives are seeming to fall apart. His reported addiction to substance abuse and headline-grabbing bad-boy behavior may have cost him his $2-million-an-episode gig on the hit series "Two and a Half Men." However, addiction in the workplace isn't uncommon.
Nearly 10% of all people in the workplace have an addiction issue, according to Vanessa Sebetich, training and development specialist at Greenbriar Treatment Center. Such addictions affect every person in the office from morale to HR procedure development, and can take their toll on employers and employees alike.
"Someone like Charlie Sheen is killing himself in front of America," Sebetich said. "But the same goes for your co-workers—you can really care about them, and watch them deteriorate and not know what to do."
Telltale signs of such addiction issues are employees underperforming, not doing their jobs or skipping out on work altogether, according to Polly Wright, senior consultant at HR Consultants, Inc. While the extreme behavior Sheen is exhibiting is likely in the minority at workplaces across the country, Wright said employers should intervene in some cases when a worker is suffering from addiction.
"It is often through absenteeism, lost activity and low morale," she said. "That is when the employer has the ability to step in."
Some employers offer a workplace assistance program with counseling where a troubled employee can seek help, and this can sometimes be made mandatory by the employer, Wright said.
According to human resource experts, the most important thing for all companies to have is a drug and alcohol policy that employers and supervisors are aware of and trained on. If a fellow employee is impaired in the workplace, employees should always first alert supervisors, who will then likely take the complaint to human resources.
If two supervisors confirm the suspicion of working under the influence of alcohol or drugs, many workplaces have a reasonable-suspicion drug test that the worker will have to take. What happens next is determined by the policy guidelines.
"Some policies say they can seek treatment, some say they are terminated," she said.
In the past three years, Wright said she has noticed a trend of employers choosing to immediately terminate, rather than send a troubled worker through rehabilitation and put their job on hold. Others give one chance at rehabilitation, but terminate the worker on a second offense.
"Employers are disgusted with the cost of how much it takes to put someone through rehab," she said. "If you look at the stats of how successful rehabilitation is, it's not a pretty picture for employers."
Sebetich said she sees employers take both routes in dealing with employees who have tested positive for drugs or alcohol on the job. Immediate termination is more common in smaller businesses, she said, because they will lose more time and money if an employee goes on leave. Some bosses have a zero tolerance policy, while others want their workers to get well and are willing to put their job on hold until they complete rehabilitation, which sometimes is actually the cheaper option.
"Financially, it is actually cheaper to send someone to treatment than it is to rehire someone," Sebetich said. "If a company chooses to terminate, it is likely they will hire someone again in the future who has a problem."