How to Create Long-Lasting Customer Relationships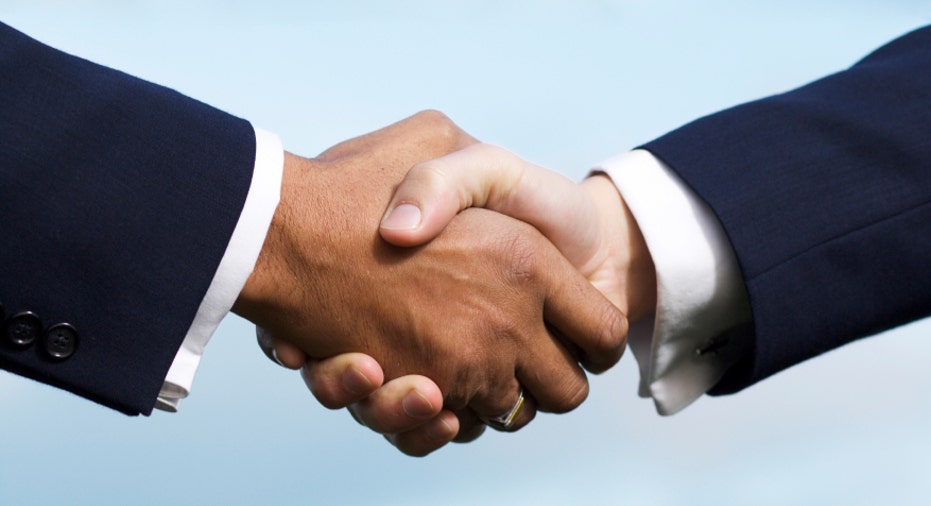 What one thing do you believe is most important for creating long-lasting relationships with your customers? -- Nicole of Tampa, FLThe following answers are provided by the Young Entrepreneur Council (Y.E.C.). Founded by Scott Gerber, the Y.E.C. is an invite-only nonprofit organization comprised of the country's most promising young entrepreneurs. The Y.E.C promotes entrepreneurship as a solution to youth unemployment and underemployment and provides its members with access to tools, mentorship, and resources that support each stage of a business's development and growth. E-mail your questions about best practices for starting up and/or managing a small business to smbs@foxbusiness.com.
No. 1: Exceed their expectations. From Anthony Saladino of Kitchen Cabinet Kings
Go above and beyond expectations to ensure the highest level of customer satisfaction. Combine top quality service and products with hands-on and attentive customer service. This level of service will build a rapport with your customers, which in turn should create customer loyalty and long-lasting relationships.
No. 2: Getting personal is good business. From Eric Bahn of Beat The GMAT 
I don't believe in separating business relationships from personal relationships. When my team works with a client, we really try to get to know the team well, go out to drinks. It's nice to work with people whom you like both professionally and personally, and it helps in creating long-term bonds.
No. 3: Just S.I.T From Ambassador Bruny of AmbassadorBruny.com
Stay in touch. Even when your customers are not buying, you need to stay in touch with them so you are top of mind. I suggest touching base once a month by phone, letter, or electronic. I love finishing my conversations by asking, "Is there any way I may of service?"
No. 4: Listen to your customers. From Tim Jahn of Entrepreneurs Unpluggd
The more you listen to your customers and demonstrate that you truly value their opinion, the more they'll support you and your company's mission. Consistently communicate that you value your customers' feedback and you appreciate their voice. Let them know their voice is always being heard.
No. 5: Break rules. From Colin Wright of Exile Lifestyle
I find that being willing to break my own rules is important in maintaining relationships with customers. Delivering value is vital, of course, but that's the default exchange. When something goes wrong, or when you can deliver a lot of extra value by breaking your own rules, the customer appreciates that, and it shows you're there for them on multiple levels (and don't see them as a number).
No. 6: Do great work. From Matt Cheuvront of Proof Branding
One hundred percent of our business comes from word of mouth. This type of marketing is absolutely priceless and it shows that by doing good work, on time and above expectations, speaks for itself. Your clients will never forget, and will never hesitate to sing your praises to others.
No. 7: Treat customers like family. From Aaron Schwartz of Modify Watches
You would never lie to your family, nor would you ever take advantage of them. Treat your customers like you would a parent, sibling or child. Look out for them even when they do not know there is an available discount; make sure what they buy is only A+ quality; and be there to listen to all of their needs.
No. 8: Don't outsource customer service. From Matt Mickiewicz of 99designs
There's almost nothing worse than dealing with inept customer service representatives who aren't capable, or empowered enough, to solve problems. Take a page from Zappos' book, and make customer service a core competency within your organization. Your customers will love you for it, and you'll create long-lasting relationships in the process.
No. 9: Admit when you're wrong. From Kris Ruby of Ruby Media Group
In order to create long lasting relationships with your customers, the principles of traditional human relationships still apply- even in business. This means admitting when you are wrong, and even saying sorry! The customer is always right, and even if you feel you are right, sometimes a good old "I am sorry" goes a long way for creating a solid, long-term relationship with your customer.
No. 10: Customers should become partners in production. From Benjamin Leis of Sweat EquiTees
Don't just look at your customers as dollar bills. By purchasing your product, customers have shown that they believe in your business and they can be the best source of research and development. Form a team of customers to give you feedback on how to improve your products and offerings. Continue to involve them and they will want to see your brand grow and share in its success.