How to Choose the Right Technology for Your Small Business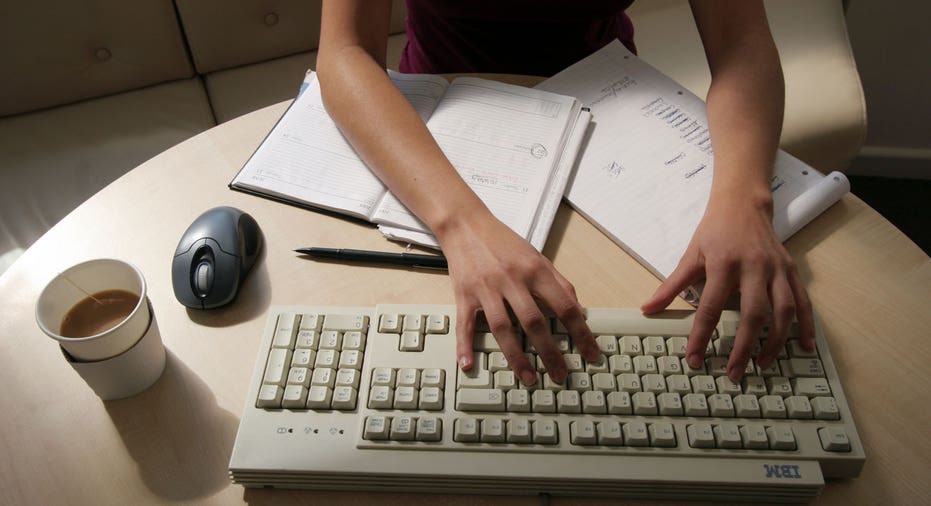 As a small business, choosing which types of technologies to adopt can be tough. Not only are there so many types of technologies from which to choose, but making the wrong decision can result in additional problems instead of fixing those the technology was designed to solve. Moreover, new technologies are rapidly becoming available, making it even more difficult to determine which are worth the investment.
Brother International, in partnership with SCORE, recently released the fifth annual "Brother Small Business Survey," which detailed the many challenges small businesses face when it comes to adopting new technologies. According to the study, 63 percent of respondents frequently feel overwhelmed with the number of technologies available to run their business. Furthermore, small business owners are split 50-50 as to whether it's riskier to adopt new technologies quickly and possibly compromise return on investment (ROI) or to wait and potentially give their competitors an advantage.
"Our survey shows that while small business owners understand the value of new technologies, they struggle with choosing the right products, as well as the right time to adopt them to have the greatest impact on their business," said John Wandishin, vice president of marketing at Brother International. [5 Tips for Choosing the Best Tech Solutions for Your Business]
Nonetheless, investing in tech remains a top priority for small business owners in 2014, the survey revealed. Respondents indicated the following types of technologies as a necessity to running their business: mobile devices (41 percent), customer relationship management (CRM) (32 percent), social (21 percent) and cloud services (15 percent).
To avoid being intimidated by technology, small businesses should be strategic in their adoption decisions, Wandishin said. "They should only buy new technology if they have clearly defined what processes they want to affect and how new technology will ultimately have a positive effect on their bottom line," he said. "It's important to remember that technology simply cannot make up for poor processes."
Wandishin talked with Business News Daily about the findings of the survey and how small businesses can meet the challenges that come with choosing and adopting new technologies.
Business News Daily: How can small businesses feel less overwhelmed by technology choices?
John Wandishin: Small business owners can feel less challenged by identifying which emerging technologies would meet their business needs to ultimately make running their business more efficient. It's also worthwhile for decision makers to choose not just a product, but a partner who is willing to help before, during, and after the actual sale.  By making sound partnering decisions and focusing on a specific type of technology that will best serve their business, decision makers can avoid second-guessing themselves and feel more confident in their choices.
In addition, there are companies, websites and organizations devoted to helping small business owners. Since 1964, SCORE, "Mentors to America's Small Business," has helped more than 10 million aspiring entrepreneurs and small business owners through mentoring and business workshops.
BND: Brother's 2014 small business survey revealed that 63 percent of small businesses often feel overwhelmed with the number of technology choices to run their business. What do you think is the cause of this?
J.W.: From smartphones and tablets to CRM solutions, NFC and cloud connectivity, there is a great deal of exciting emerging technology for small businesses to take advantage of. However, without a clear understanding of what parts of their workflow they want to change, and how they plan on using technology to affect that change, decision makers may find themselves feeling confused in their selection process.
Knowing this, Brother has committed to making new technologies like mobile device printing and cloud connectivity accessible and easy to use in our printers and all-in-ones. That way, even business users without advanced technical knowledge can still reap the rewards of improved connectivity and productivity by taking advantage of this new tech.
BND: The survey also revealed that 72 percent of small business owners say new technologies offer a greater ROI than hiring new employees. What does this mean?
J.W.: The survey responses — from companies with 100 or less employees — indicate that in the current business climate, they feel that new technology has the potential to deliver a greater impact than hiring, but it's not saying that investing in employees isn't important.
BND: How is Brother making technology easier to use for small businesses?
J.W.: Brother designs products with small business owners in mind to help them work more efficiently while lowering their costs. We develop our products with the goal of offering more functionality for a more competitive price. Brother printers and all-in-ones are reliable, easy to use and have a proven value that can be reflected in a business's bottom line in results like lower cost per page, faster print speeds to reduce wasted time, and a quality final product.
BND: Some tech companies offer excellent products and services, but have dismal customer service — if they have any at all. How is Brother setting itself apart so customers don't feel like they are alone when they need help?
J.W.: "At Your Side" is more than a motto — it's a pledge to our customers to be there for them when questions arise. We back every product we sell with free phone support for life. And this is high-quality support. Our call center placed in the top 10 percent of all call centers measured by BenchmarkPortal, a leading contact center research and consulting organization. We were subsequently certified as a Center of Excellence in 2014.  Our goal is to create a superior customer experience.
BND: What advice would you give small business when deciding whether to adopt new technologies?
J.W.: Adopting new technology should be a way for small businesses to increase productivity and reach their goals more efficiently. Before making any purchases, decision makers should be sure the technology in question is the best tool for their business and have a clear understanding how it can effect change to make a valid return on their investment.
Originally published on Business News Daily.