How to Choose the Best Refrigerator for Your Home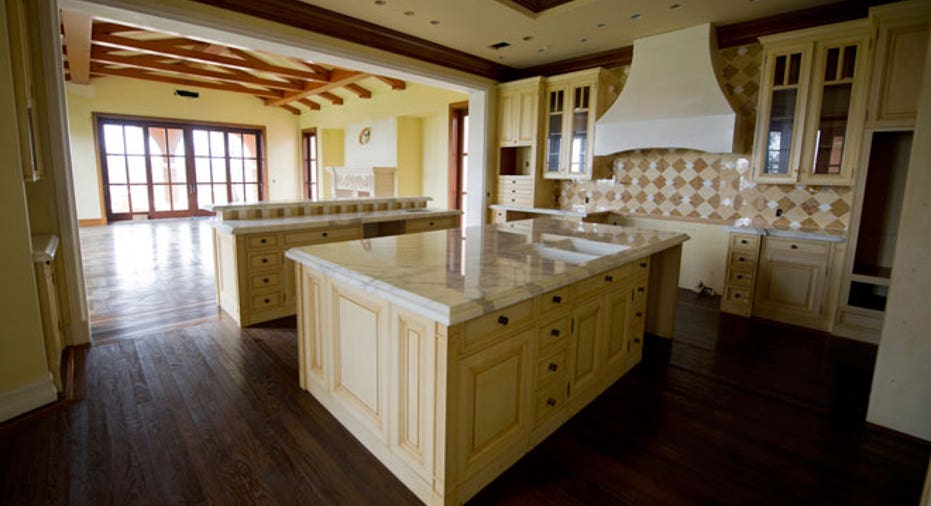 If you haven't shopped for a refrigerator lately, be warned: The choices can be a little overwhelming. Not only are there multiple options when it comes to color and capacity, but you'll also need to make decisions regarding everything from finish and shelf configuration to built-in Wi-Fi capabilities and touch screens.
All these options mean refrigerators are now available at more price points than ever before — from $500 to more than $40,000.
Juliet Johnson, brand experience manager for Jenn-Air, says with so many options available, it's important for consumers to educate themselves about features and determine which ones best suit their families' needs.
Do Some Self-Evaluation
Johnson suggests starting the refrigerator search by asking yourself some basic questions about your lifestyle, your family and your culinary preferences:
What kind of cook am I?
Do I purchase fresh ingredients from the farmers market or grocery store frequently?
Do I need extra space for fresh ingredients?
Do I entertain frequently, needing space for large platters?
Are there space constraints in my kitchen layout that make certain models easier to design with?
Do I want to integrate my refrigerator into the cabinetry for a seamless design?
Size Matters
For many homeowners, space is at the top of their refrigerator wish list. The capacity you'll need will vary, depending upon the size of your family, how much you eat in and how much entertaining you do. On average, you'll need about 4 to 6 cubic feet of fresh storage for each adult in your household; that amount will be significantly less if your cooking repertoire is based entirely on what comes out of boxes and cans or if you're a gourmet chef who throws twice-monthly dinner parties.
Of course, you need to make certain that the fridge you want will actually fit in your kitchen. Measure, then measure again. Make sure you have room to open refrigerators doors or pull out freezer drawers. Don't forget to measure the size of your doorways to make sure delivery and installation go smoothly.
Importance of the Inside
Many higher-end refrigerators give homeowners the ability to maintain different climates within the same refrigerator. For instance, Jenn-Air refrigerators include a Precision Temperature Management System with electronically controlled sensors that monitor the environment, automatically adjusting temperatures to maintain ideal levels for optimal food preservation. The company also offers models with Advanced Climate Control Drawers that provide precise temperatures for sensitive ingredients such as produce, meats and cheese.
Additionally, those who throw large parties may want to look for models that offer flexibility in their shelving and drawer configurations. Many manufacturers now advertise that their models can accommodate party platters or sheet cakes, and they boast large bins that can accommodate oversized containers within the door.
Yes, budget models will keep your beer and leftovers cold, but you won't have the luxury of setting different temperatures in different compartments, and you won't have as much flexibility when it comes to shelf and bin setup.
Outward Appearances
If sleek is what you're after, you may want a built-in refrigerator. Most manufacturers offer models that can accept optional front panels that match cabinets. Be warned though: Because built-in fridges are relatively shallow — generally 25 or 26 inches front to back — they are often the least space efficient and priciest overall.
Extra, Extra
Jenn-Air's Johnson says stylish under-counter refrigeration units have become popular in recent years. When used in addition to a full-size refrigerator, they add sophisticated convenience to any room in the house. "You can use the extra storage as a prep area for foods waiting to be cooked or to store beverages and refreshments in a home theater," she said.
Expect to pay upward of $1,000 for an under-counter fridge.
Bells and Whistles
Too busy to make a grocery list? Perhaps you need a "smart" refrigerator. These appliances can interact with homeowners, connect to smartphones and even call a repairman when something is wrong.
Some new Samsung refrigerators have built-in touch screens that can keep track of the food in your fridge and find recipes to match. Much like tablets or smartphones, these refrigerators can also run apps and hook up to social media networks.
Many LG appliances now include a feature called Smart Diagnosis, which can streamline the repair process. When something goes wrong, owners can get a diagnosis by calling LG customer service and holding the phone up to a tiny speaker that plays an audible diagnostic code. If the problem is minor, like a clogged water filter, owners will get instructions on how to fix it on their own. If something has really gone wrong, the repairman will be alerted as to the nature of the problem even before he arrives.
When money's no object
Want the Cadillac of fridges? Check out the armoire-like "La Cambusa" by an Italian company called Meneghini Arredamenti. The refrigerator measures more than 8 feet wide and comes with 26.6 cubic feet of storage. Homeowners can select one of 500 finishes and choose add-ons such as brass handles, glass shelving, flat-screen TV, steam oven or Miele coffee system. Select all the extras and you can expect to pay around $41,500.
Read More From Zillow:
Mary Boone is a freelance writer for Zillow Blog. Read more from her here.