How to Buy & Sell in this New Housing Market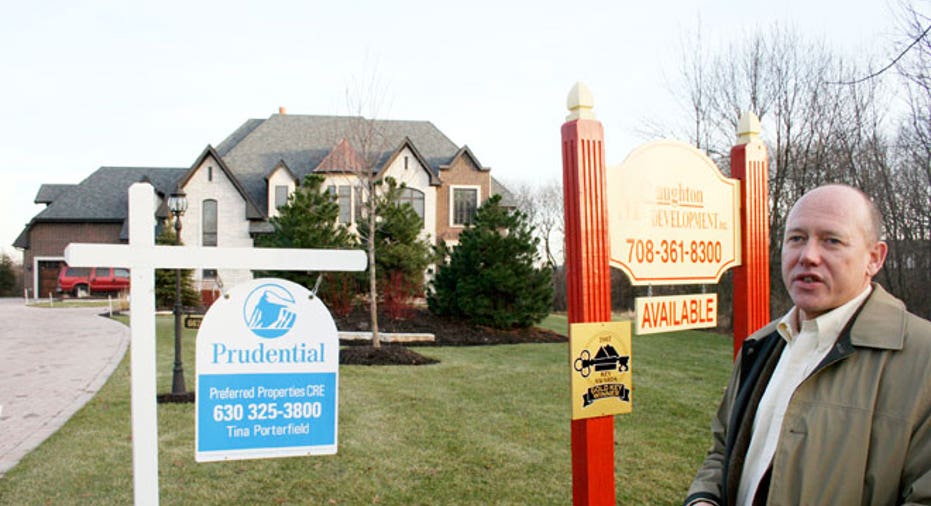 Home-shopping season is just getting underway, and many people who've sat on the sidelines in recent years are finally ready to enter a market that might be quite different from what they're expecting.
Here are a few tips to help buyers and sellers get the best results in the competitive market.
Tips for buyers
1. Choose the right real estate agent. Times have changed. Due to inventory shortages across the country (down nearly 17% from last year) the tables have turned, and buyers are no longer in control like they were a few years ago. Not only is it hard to find a good home for sale, once you do, expect to be competing with lots of other buyers. Choosing the right agent is more crucial than ever in this type of environment. You need to find someone who is skilled at negotiations and knows how to handle competitive offer situations.
Tip: Read online reviews of agents, focusing on reviews of their negotiation skills. Then interview at least three agents and ask how they handle competitive bids, what you can expect in your area/price range and what your strategy will be.
2. Get creative. Search for homes that aren't on the market but might actually be for sale — if the right offer came along. You've heard of agents soliciting homeowners asking if they'd be willing to sell?
Zillow has a feature that enables homeowners to post a dream price for their home — without actually putting it on the market. Buyers can search for homes that are "listed" this way, and contact the homeowner directly to start a dialogue. Make Me Move® listings are the fastest growing listings on Zillow right now, due in no small part to lack of inventory. Who knows, your future home may not even be listed on the market.
3. Make yourself as attractive to sellers as possible. Come to the table pre-approved for a mortgage and be able to put down 20 percent or more. Be prepared to close quickly — 30 days if possible as opposed to 60. Consider waiving certain contingencies. Write a heart-tugging letter as to what this home means to you — it works! Consider an escalation clause.
Tips for sellers
1. Price it right. Bidding wars are the new reality but only for homes that are priced right from the get go. Overpriced homes won't attract buyer attention and therefore will miss all the action. Get lots of buyers interested in your home with the right price, and they'll bid up from there.Tip: Unsure of how to price your home? Try putting a Make Me Move price on Zillow first. It's a low-effort way to test the market. You can gauge whether you get any interest from buyers, who are contacting homeowners with MMM listings in increasing numbers. You just may end up with a willing buyer, while avoiding the hassle of putting your home on the market, as well as the seller's costs.
2. Your listing needs to be where the buyers are. Mobile is where it's at. More and more buyers are using their mobile devices to shop for homes. Zillow says 60 percent of its weekend traffic comes from a mobile device. So make sure your home shows up on mobile real estate apps — and that it shows well. That means your listing should have lots of photos taken with a high-resolution camera.
3. Prioritize your home improvements. First, take care of any basic maintenance issues such as a leaky faucet or creaky door — small things that signal to buyers that the home hasn't been property maintained and bigger issues could lurk ahead. Then before buyers walk through your door make sure your house is decluttered and sparkling clean! After doing these two things, you can make other basic improvements such as painting walls neutral colors, updating fixtures or installing a new appliance or two.Tip: Don't spend a lot of money on renovations just for selling purposes. Everyone has a different style, and while you may design your dream kitchen, buyers probably have other needs/wants in mind. Updates are fine; major, expensive overhauls are usually not worth it.
Read More From Zillow:
What You Need to Know About Today's Buyers
Why Real Estate Listing Photos Matter
3 Things Buyers Should Know About Today's Sellers