How to Build a Cult-Like Following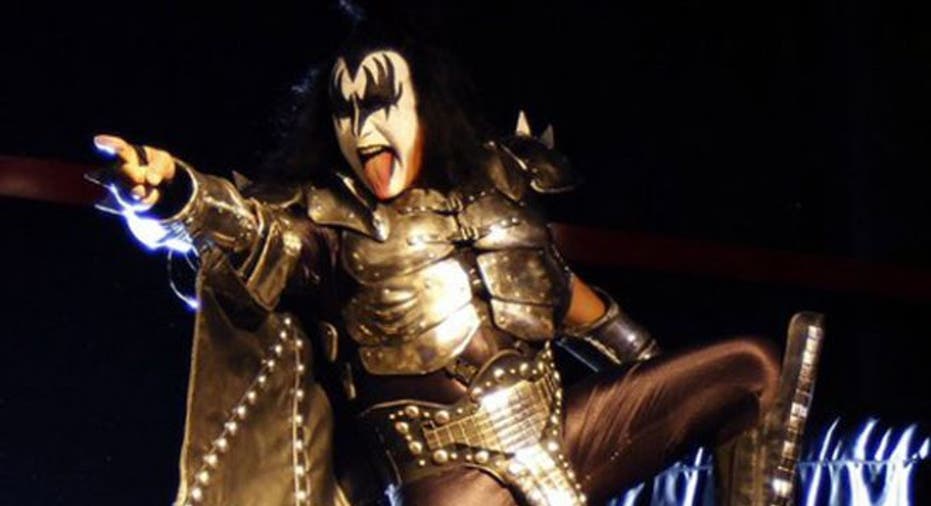 "Sex, drugs and rock 'n' roll" is the stereotypical catchphrase attached to some in the popular-music business. But "sales, debits and revenue" is a more fitting working philosophy for many more such acts. Many top names in music didn't hit it big exclusively through artistic excellence. Some are top-of-the-charts business professionals, displaying insight and moxie that businesses of all sorts can emulate. Want to hear Pink Floyd's "Money" with motivation instead of guilt? Make your way close to the stage for five musical icons with standout business acumen.
Bob Dylan
Even to non-fans, Bob Dylan's legendary songs are unmistakable. But upon arriving in Greenwich Village in the 1960s, he was just another folk singer with stories to share. Of course, it turned out he had much more going for him — exceptional composition and performance abilities, for example. But what also set him apart was a keen sense of social networking long before it became a buzzword. As Sydney Finkelstein, a professor at Dartmouth's Amos Tuck School of Business, writes in his book "Breakout Strategy," Dylan was tireless in his efforts to meet, learn from and leverage connections with every artist within schmoozing distance. The legwork paid off with gigs at top folk music venues like the Gaslight Café and Gerde's Folk City, a glowing review in the New York Times and, eventually, a record deal.
Jay-Z
Some 40 million records sold might represent a sufficiently successful brand for any artist. But rapper Jay-Z has played off that prodigious output by diversifying in any number of directions — always with a fierce, hands-on focus on maintaining the singularity of his brand, be it attached to hotels or a chain of sports bars. As Jay-Z put it in a recent interview, "I'm not a businessman. I'm a business, man." That's not mere vanity. It's basic business sense — a balanced financial network designed to accommodate the ebb and flow of any one element in an overall business portfolio. "Sometimes businesses become one-dimensional. If they start to fall behind in one core area of their work, they lack the support beams to continue their success and hedge against challenges in other areas," says Kenneth C. Wisnefski, founder and CEO of Webimax.com, an Internet marketing company. "It's an important lesson for entrepreneurs and business owners."
The Grateful Dead
In many performing arts, persona is everything. On stage and in the media, the Grateful Dead cultivated the image of musically gifted free spirits who embraced their audience as family (the term "Deadhead" wasn't necessarily specific to anatomy). Committing music industry heresy, they even encouraged concertgoers to bring recording devices to shows and freely share the tapes with other fans. It was a purposeful form of sin. Circulating tapes fostered a fervently loyal fan base built in part on word of mouth. While other artists focused on hawking records, the Dead recognized the marketing power of music that, once you were at a concert, was there for the taking. As a result, audiences packed performance venues, cash in hand. "They were pioneers in the idea of making money from their live shows and merchandise," says R. Edward Freeman, a professor at the University of Virginia's Darden School of Business. "Maybe it was because they were such a terrible studio band, but they kept control of concert and merchandise revenue. They evolved practices that have become standards today for many bands."
Lady Gaga
Cross-dressing at the MTV Video Music Awards. An onstage outfit of flank steak better accented with A.1. than Chanel. Rumor has it Lady Gaga also sings. To those few who have never actually heard one of her songs, those sorts of stunts might seem an exercise in distraction. But Stefani Joanne Angelina Germanotta — the woman who doubles as the product known as Lady Gaga — has no intention of keeping her audience at arm's length. "Lady Gaga has leveraged social media as well as anyone. Her fans feel a personal connection to her because she invites them into her world with her personal tweets," says Brent McFerran, assistant professor of marketing at the University of Michigan's Ross School of Business. Most everything Lady Gaga does serves to set herself apart. Whether it's arriving at the Emmys encased in an egg or flipping a middle finger to a packed baseball stadium, Lady Gaga's flaunted outrageousness has found an ironic home in the most conventional of music media. "The costumes and crazy performance routines help differentiate her in a big way from other pop artists," says McFerran. "It gives her followers a feeling of rebellion or uniqueness typically found by listening to artists few have heard of."
Kiss
Many artists achieve commercial success alongside critical praise. Fortunately for Kiss — the makeup-smeared foursome whose anthem, "Rock and Roll All Nite," is likely on every karaoke playlist in the galaxy — widespread critical panning seemed almost irrelevant. "Few can accomplish the impossible: Acquire a legion of faithful fans with mediocre rock music," sniffed the New York Daily News in a 2009 feature. Still, if you want your business "to party every day," so to speak, you could do worse than examine the business smarts of Kiss frontman Gene Simmons, who's been the driving force behind Kiss' business maneuverings. He recognized that the band's success was centered as much on merchandise as it was on music. "He made Kiss into a brand before most bands were brands, realizing early on that profits lay in associated merchandising rather than simply album sales," says Catherine Tucker, an associate professor of marketing at MIT's Sloan School of Management. "He created the 'Kiss Army' of fans, and that army went out and bought Kiss-branded products. Eventually, Kiss licensed its brand name to over 3,000 products." Nearly 40 years later, the merchandising beat goes on. Just in time for Mother's Day, the much-anticipated Kiss "retro figures" were released this April. They are available both in 8- and 12-inch versions, fully posable and, naturally, feature Simmons striking his classic tongue-stuck-out-to-his-Adam's-apple pose.