How to Budget When You're Going Back to College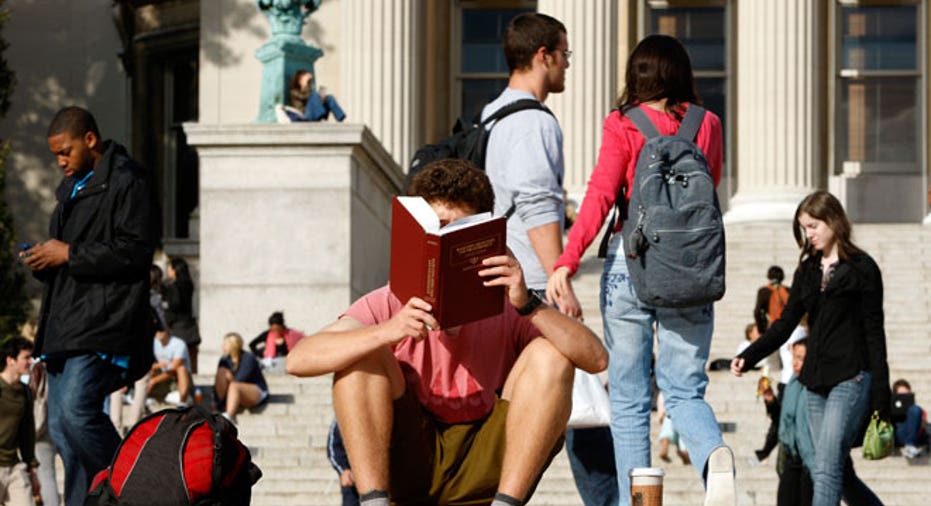 When you first started college, you were probably in a different place financially than you are while considering returning to higher education. This means calculating expenses will likely be a bit different as well – and your budget will have to change accordingly.
It's important to consider costs, time, employment and personal goals when you are mulling over your decision to return for more schooling or beginning to create your spending and saving plans to get there eventually. It's a good idea to start by defining your goals and considering the following tips.
Managing Your Time
Sometimes just as valuable as money, school requires a lot of time. Between intense studying, researching, writing and class or mentor times, you may have less free time than you did as a professional or undergraduate. The bulk of your work will likely take place outside the classroom, so don't fall into the trap of only allotting time for your sparse class schedule.
The energy and focus of graduate school will test your time management skills, especially if you are working while you go to school. It's important to establish and manage systems to streamline errands, meals, exercise, social events and other essential tasks without getting in the way of getting the most from your studies. Attending part-time programs may help reduce time and financial pressures allowing you to take a second job or divide your attention better, but remember that this may mean you remain a student longer.
Financial Budgeting
However strict or lenient you have been about your personal budget previously, your finances will likely be more complicated once you return to classes. Consider your financial readiness before you apply and as you get ready to begin school – you can figure out ahead of time tuition, fees, and book costs and integrate these with your personal spending.
It's a good idea to work out a sample budget as a preliminary step, try it out for a month, and then ensure it is realistic once implemented. The longer you spend following the stricter budget before you start school, the more savings you will have going into it. Investigate cheap or free alternatives to habits you are unwilling to change, like drinking coffee or eating out regularly. Talk with your current employer to discuss any benefits in place to help with your transition or possibly even assistance that may be provided if you go back part time or take a leave of absence instead of quitting entirely.
Also, it's important to research financial aid options available through the school and the U.S. Department of Education. Getting an additional degree may mean different financial options for you than when you went to school the first time around. For example, you may need to supplement federal student loans with some private student loans, which means a good credit score can help you save money on these loans. You can check two of your credit scores for free every month on Credit.com.
If you think you can manage, there are options to earn extra cash as a student, such as participating in focus groups, offering a service like babysitting or animal watching, or even working part time or as a temp. You may want to consider some alternate ways to afford student life, like crowdfunding, overseas programs, and public service scholarships. As you progress through your degree, your budget will likely change so it's a good idea to review your costs regularly and make adjustments when necessary.
It is important to realize that higher education will change your lifestyle in many ways. Some changes are unique and positive like meeting new people with similar interests and likely earning more money upon graduation, while others — such as juggling your personal life, time, money, work and studies — can feel overwhelming and challenging. By being realistic about what you can handle planning financially ahead of time, you can increase the chances of completing your degree while keeping your sanity!
Read More from Credit.com