How to Boost Your Advertising Returns Now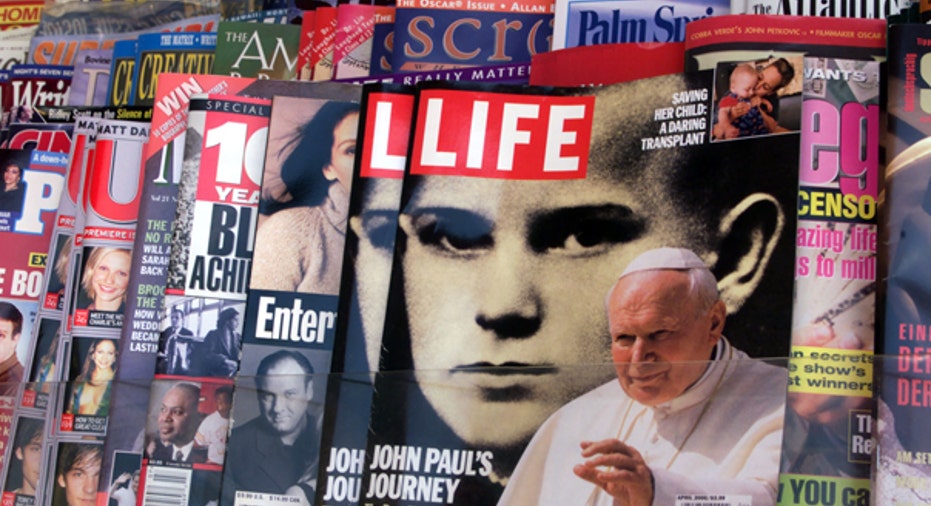 Whether you own a neighborhood café or do business around the globe, there are some easy things you can do to boost returns from your advertising investments.
Get Inspiration, Advice or Services from ProfessionalsWith the advent of mobile technology and GPS-enabled apps, there are more advertising choices than ever. Which ones are right for you, and where do you start? One of the best ways to minimize risk and get the most bang for your buck is to get informed. Google whatever topic you need help with, and you'll find white papers, statistics and specifics offered through various professional groups. You'll find advertising and marketing-related forums, chat rooms and groups on LinkedIn, Facebook, MarketingProfs and Advertising Age, as well as industry-focused organizations such as the Tasting Table and PlateOnline (for food-service professionals). Ask questions, read up on specific best practices, and find out what similar businesses are doing.
Once you've gotten up to speed, you can implement campaigns on your own or work with specialists. The obvious reason to hire pros? They know stuff you don't and can accomplish a range of tasks better, faster and perhaps even cheaper than less-skilled in-house help.
Your personal advertising/marketing team can help you develop a strong brand, produce targeted messaging and choose smart ad venues. It should include graphic and web designers, a marketing consultant/project manager and a creative wordsmith/copywriter.
Consider connecting with some online marketing whiz kids, too . . . people who play hardball in pay-per-click and search engine optimization. While I give workshops on social networking and winning websites, outlining both SEO and PPC basics, I handle just the basics myself and outsource the big stuff to a wonderful woman in New Hampshire, Barb Young of ppc-Strategies, for top-notch advice and campaign help. Her help has definitely boosted WomenCentric's brand reach, traffic, click-throughs and calls.
Besides local networking groups, print and online resources, attend a web marketing conference; I'll be covering one of the best--SES SF--which is happening this month in San Francisco during Connected Marketing Week from August 16-20.  I highly recommend attending one of these multi-day programs, which are held all over the United States and abroad nine times a year, at venues including New York, Chicago and London. Different tracks are tailored to developers, business owners and web marketing professionals. If you're like me, your head will spin from the breadth of information they cover, but it's a sure bet you'll have a better understanding of all your options, discover what you don't know and get breaking news and advice about new and emerging tech tools.
The DIY Route Can Pay Off, TooA few years ago, a knowledge-thirsty dynamo attended one of my web marketing talks in Charleston, S.C. At the time, Ann Kulze, a physician and health and wellness expert, had about 250 people on her contact list. After hearing about the results she could get from an e-zine, Kulze went to work producing a newsletter filled with healthy eating/lifestyle tips. In just two-and-a-half years, she grew her list to more than 8,100 people, with 44 percent open rates and click-through rates averaging 52 percent.
"My newsletter has become the lifeblood of my business. My product is content and intellectual property that people are dying to have: How can I get healthy, lose weight, avoid cancer and stay healthy? I know what will help them and what they want. I select seven or eight short, to-the-point articles that pertain to healthy living and have links to all different things on my website. I throw in webinar info, sales on DVD and health products," says Kulze. However, 90 percent of the newsletter is what she considers "soft" editorial vs. advertorial content.
Kulze is lucky. She happens to be a decent writer and sticks to a 90/10 editorial format, which focuses heavily on offering great advice--not selling. Of course she's interested in making money, too, so she produced a range of proprietary healthy living support tools, from laminated shopping lists to webinars and DVDs. Her upbeat approach and targeted advice have helped her secure speaking engagements in a variety of places, and an invitation to author her second book in collaboration with Welcoa (Wellness Council of America). Kulze's savvy brand- and sales-boosting advertising efforts involve face and net-space connection points. People see her at the talks, read her newsletters, see her featured in articles like this one and buy her support tools online at her website, DrAnnWellness.com. Now that's smart (and profitable) advertising at work.
Attention to Detail and Web Tools: Tasty Recipe for SuccessCarol Fair, a former interior designer, and partner Bradley Morrow, a former dog trainer, wanted their respective children to eat healthier school meals. Their personal interest became the inspiration for Schoolhouse Fare, a full-service school lunch management company based in Charleston, S.C. Schoolhouse Fare takes the administrative burden away from the school. Its "family dining" structure allows kids to choose from a greater variety of menus with healthier choices (no fast-food companies here). Another plus: All menus are reviewed and approved by Ann Kulze, M.D., before they go into rotation. The best part: Fair and Morrow seek out and engage the services of nearby eateries, which helps support the local economy.
Despite their unique business model--there's no charge to the schools for their service, and they give a small percentage of revenue back to the school--it's still not a slam-dunk to attract new clients.
That's where a mix of self-promotional channels and professional resources kicks in.
Their advertising toolkit includes their website, regular e-mail marketing, an e-newsletter, a PowerPoint presentation, attendance at teacher/school conferences, cold calling, SEO and PPC, as well as a lean suite of printed materials (business cards and a brochure). They handle some of this on their own, but they outsource tech-heavy tasks and projects.
"When we first started, we were not computer-savvy, so we did not use the computer a lot and had printed materials. Now we advertise our company via personal contact, e-mail, an e-newsletter and our website," Fair says.
"We have four levels of clients to satisfy: The schools have to be happy with us, the kids have to like the food, the parents have to like dealing with us, and the restaurants have to feel like we know what we're doing."
While calls are coming in from Georgia, Colorado and other parts of the country, thanks to their current systems and increased online ad campaigns, Fair and Morrow know they have to ramp up their efforts to grow their business and get to where they want to be. "We need to step up our marketing, get more sophisticated and keep up with technology. We have a new marketing person/designer looking at our website to bring it up to date, and we will be getting into the mainstream of social media (Facebook, etc.) as well as blogging," says Fair, who intends to engage a web marketing pro to help on that score.
So if you'd like better performance from your advertising, do some homework. Take a hard look at your current campaigns, as well as your products/services and identified target markets. Make sure your brand, messaging and advertising platforms are on point. Do what you're good at, reach out to experts to do the rest--and you'll be on your way to boosting your returns.
Do you have a unique advertising vehicle that worked for your business? Post your story here.