How to Become a Growth Company in a Small Market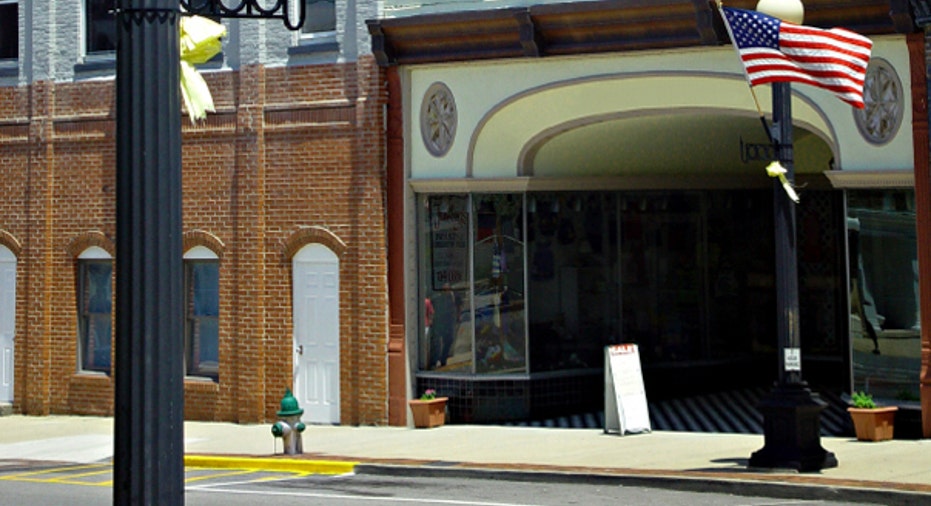 Images of Burlington, Vt., are more likely to conjure up thoughts of ice cream or icy weather than JavaScript or fast-growing dotcom start ups. And that perception is a main reason Mark Bonfigli, co-founder of Dealer.com, was able to build an expansive company under the radar in Vermont's most populous city.
"Locating in Burlington in the beginning was a big advantage.  We had an incubation period to build a solution that the industry badly needed and that other companies weren't aware of," said Bonfigli, who also serves as CEO of the company, which sells online marketing and web development solutions for car dealerships.
With nearly one third global market share in its industry, Dealer.com is no longer a small blip on the radar screen.
Founded in 1998, Dealer's revenue topped $85 million last year and the company projects this year's number to be more than$100 million. The company has experienced a high, double-digit growth pace for the last 10 years.  And for Burlington, a city of only 40,000 or so full-time residents, Dealer.com has become something of a darling of the local economy.
Growth companies like Dealer are relatively rare outside the traditional tech hubs, as jobs and economic growth are typically centered in big cities. But in today's world of virtual workforces and online connectivity, it is increasingly becoming possible for entrepreneurs to build a growth business in a smaller market.  Companies that have found success in smaller markets have done it by finding ways to use their particular market to their advantage, while at the same recognizing its limitations.
Chief among the roadblocks to building a lasting growth company in a small market is a lack of talent, which understandably follows the jobs.  In the tech world specifically, most top talent still largely flocks to Silicon Valley, Boston, Austin, and Boulder for their incubator-like atmospheres and job opportunities.
"Geography may matter less than ever in terms of logistics and getting things done," said Nick Seguin, manager of the entrepreneurship program area for the Kansas City-based Ewing Marion Kauffman Foundation. "But conversely, it may more than ever from a cultural and societal standpoint."
Much like Burlington, Des Moines, Iowa isn't typically considered a hub of start-up activity.  But Ben Milne, the founder and CEO of 15-employee mobile payments company Dwolla, has used that – and the fact that Des Moines is a hub in the banking and insurance industries (Principal Financial Group is headquartered there and Wells Fargo and ING each have large offices) – to his company's advantage.
To glean information about his target market, Milne and his team met with advisors and investors with intimate knowledge of the Des Moines marketplace.   "If we were a payment company in California, would anyone have cared about the idea, or would we have gotten lost in the shuffle of companies getting started every day?  In Des Moines, we stuck out like a sore thumb," said Milne.
Launching in small markets allowed Dealer and Dwolla to conduct research and development and product testing in a safe environment and away from the pressures of competition.  "We had an entire year of building our network out in Iowa, without anyone in New York knowing about it.  We might not have been able to pull that off being outside of Des Moines," said Milne.
Both Dealer.com and Dwolla have expanded far beyond the cities where they launched.  Dealer is nearly omnipresent in the U.S. market and growing fast in Europe, while Dwolla recently announced that it's doing more than $1 million in daily transactions across the U.S.
But even if a company succeeds in attracting a great core team, incubating an idea and bringing it to market, there are other barriers to continued growth being based in places like Burlington or Des Moines.  The main one?  Hiring enough good people to sustain the growth over time.
To keep pace with its growth targets, Dealer.com has grown from around 200 employees last year to a projected 600 by the end of 2011; that's 10-20 new hires a month.  Bonfigli said maintaining that pace of growth would be entirely unsustainable if his team couldn't hire the best people.  And that, he said, comes down to culture.
"It comes down to our ability to attract people – not just local people, but people that already have decent jobs and people who don't live in the area.  We've spent millions and millions of dollars trying to build a place where people are rushing to get there every morning," Bonfigli said.
Dealer.com's 135,000-square foot campus is more reminiscent of Silicon Valley than Vermont, with a 20,000-square foot workout facility; yoga; French, and gardening classes; and an organic café among many other perks.  "All these things seem extreme, but that's probably the only reason we've been able to hire more than 500 people in Burlington that are as good as they are," said Bonfigli.
These perks have helped entice strong employees, but there are certain skill sets that can be hard, if not impossible, to find in some markets.  To the greatest extent possible,Dealer.com has instituted training programs to address a number of skills gaps in areas like marketing and customer service.   The company has amassed a portfolio of more than 100 online training courses, and the growing training team adds new ones all the time, according to Kristin Halpin, Dealer.com's vice president of human resources.
But with in-demand skills like software development, there is no cost-effective training program, forcing Dealer to start staffing its Southern California office with the 50 or so Java developers to continue to develop and enhance their product portfolio.   "There are probably five qualified developers in Burlington and about 5,000 in Southern California," said Bonfigli.
Recognizing the limits of a given market can be a huge key to continued growth, said Kauffman's Seguin.  "Companies need to be really clear about gating points -- where are they and where the ceilings are in terms of talent,capital, and clients." Capital, Seguin said, is easier to come by for experienced entrepreneurs with a track record of starting successful companies.  
Companies that succeed in small markets often do so because of branding and promotion, translating local media coverage into national (and sometimes international) attention.  "Growing a successful business these days is increasingly a global issue. You need to leverage local advantages, but you want to access markets globally," said Seguin.
In a small market, whether it's accessing capital, press coverage, or talent, you just need to work harder to get your voice heard.  Dwolla has been featured in a number of national publications and employs a director of communications to make sure that continues.  "They've just built such a buzz around the company.  They're good at reaching out and promoting what they're doing," said Jeff Slobotski, the founder of Silicon Prairie News, a website designed to support and promote entrepreneurial activity around Kansas City, Omaha, and Des Moines.
"It's hard when you're outside of New York City or Silicon Valley," said Slobotski.  "It's a challenge but not insurmountable."