How to Beat Rising Prescription Drug Prices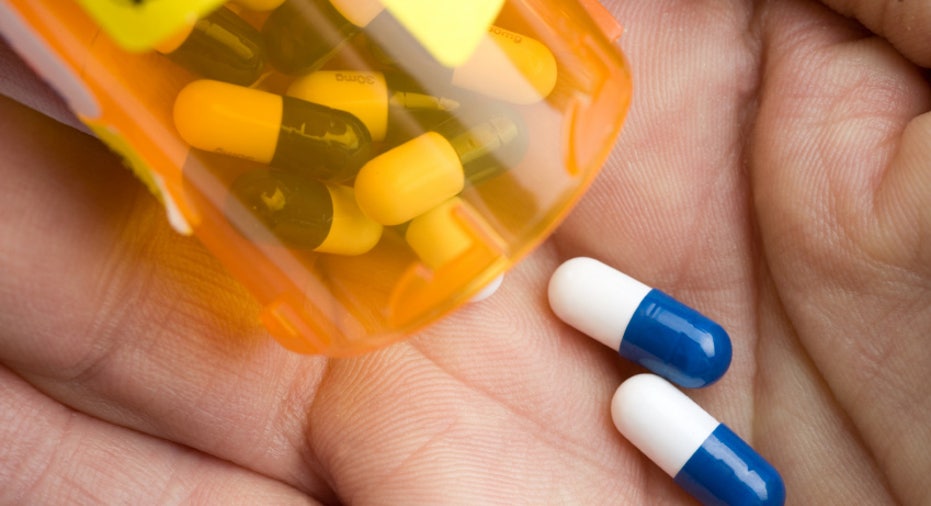 Filling a prescription--with or without insurance--can be costly.
Many common blockbuster drugs like Lipitor and Plavix are dropping in price as generic versions are allowed to come to market, but newer drugs that don't have a generic equivalent can still carry a hefty price tag.
What's more the price of drugs that will be coming off patent in five years or so are also increasing. Consumer Reports Health Rating Center found the price for those drugs rise 88% in the five years before they lose their exclusivity.  As a result, consumers are paying more for their medicine at a time most household budgets are already stretched thin.
"Consumers that have private drug insurance many not feel the price increase, only in terms of increased premiums year over year or increased co-pays, but Medicare Part B [participants] do feel the increase," says Lisa Gill, editor, prescription drugs, at Consumer Reports Health Rating Center. "For people paying cash out of pocket [for drugs] they do feel it directly in their pocketbook."
Experts don't expect the price of prescription drugs to drop anytime soon, but there are ways to shave as much as 90% off the price tag.
Tip. No.1: Buy Generic
It's no secret that brand-name drugs cost a lot more than their generic counterparts. What's not as well known is the amount of generic options available.
According to Gill of Consumer Reports Health Rating Center, three-quarters of medications are available as a generic. Patients should always ask their doctor or pharmacist whether a prescribed medicine has a generic alternative that would be safe.
"If there is a generic medication available for the drug class being prescribed it can costs up to 90% less," says Bruce McClary, a spokesman for ClearPoint Credit Counseling Solutions. "If it isn't available, ask if there is a lower cost brand-name."
Gill says many retailers including Wal-Mart (MYSE:WMT), Target (NYSE:TGT), CVS (NYSE:CVS) and Walgreens (NYSE:WAG) offer discount generic drug programs for as little as $4 a month or $10 for a 90-day supply. Despite being offered for several years now, many consumers fail to take advantage of these programs, Gill claims. "We advise consumers to ask if the medication is on a discount list."
Tip No.2: Split Acceptable Pills
Experts say patients often get pills that are a higher dosage than prescribed. For example, getting a 100mg dose when only prescribed 50mg. By splitting the pill, patients can have a two-month supply for the cost of a one month prescription. Before splitting pills McClary advises checking with your doctor and make sure the medicine comes in a tablet form. He says to buy a pill splitter so you can accurately split the dose.
"Most drugs to treat high cholesterol can be split and drugs to treat depression typically can be split as long as it's not an extended release or a capsule," says Gill. "The higher dosage is about the same price that's what makes it particularly attractive."
Tip No.3: Buy in Bulk
The savings of buying consumer staples in bulk have long been touted, and McClary says the same principle applies to buying prescription drugs. He says patients on a specific prescription for three or more months can save up to 40% by buying the drug in bulk.  He warns not to buy more than a 90-day supply to make sure the medicine doesn't expire before being consumed.
Online pharmacies offer competitive marketplaces for buying in bulk, but McClary advises making sure the site is legitimate before ordering. An easy way to tell if a site is  genuine is to look for the VIPPS accreditation symbol that's given to pharmacies that meet certain qualifications including being based in the U.S.
Tip No.4: Shop Around
Generic drug prices can vary among drugstores. Consumer Reports Health Rating Center conducted a secret shopper survey of generic Plavix, a medicine commonly used after heart attacks, and found it sold for $209 a month at places like Walgreens, CVS and Target, $50 a month at Wal-Mart and $15 a month at Costco.  "With drugs that just become generics, prices even within your neighborhood could be a lot higher," says Gill.