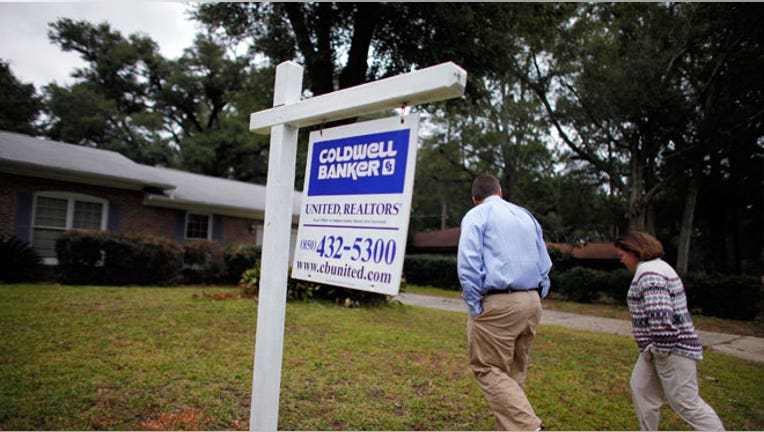 The tide has definitely turned in most housing markets to favor sellers, but buyers shouldn't be scared to compete--especially against all-cash offers.
Competing against a cash offer is tough, but experts say a buyer's decision tends to involve more than just the price.
"Don't always assume you can't compete with investors," says Brendon DeSimone, Zillow's real estate expert. "Selling a home is an emotional thing. It's not like selling a widget where it's a total numbers game."
The recent improvement in the housing market is pushing home prices up and increasing demand in the rental market, prompting investors to get into the real estate game armed with cash. Despite the housing market's recovery, mortgages are still hard to get, putting ordinary buyers at a disadvantage.
"Consumers may not realize that investors are buying properties up and paying cash which is difficult to compete with," says Stew Larsen, mortgage banking division head at Bank of the West. "Investors are turning around and renting [out their new property] because in many areas it's a hot rental market."
When competing against an all cash offer, the best defense is to get pre-approved for a mortgage and save a substantial down payment. To some sellers, a preapproval is just as good as cash, especially if you are willing to pay more than the cash offer.
DeSimone warns against creating a situation where you overpay for the home, but if you really want it, he suggests offering 1% to 2% more than the cash offer to cement the deal. "Sellers aren't going to look for $30,000 or $40,000 more."
If the slight increase doesn't gain you favor, you may have to increase your offer, but remember that if you pay more than the house appraises for, you aren't going to get a mortgage.
"If it won't appraise out, then you have to [increase your] down payment or go back to the seller and renegotiate the price," says Larsen.
Beyond offering extra cash, buyers competing against investors can play to the emotional card. When DeSimone is working with buyers, the first thing he asks is why the sellers are listing the house. He'll also research how long the house has been on the market and how many times it's changed hands.
He then looks for clues inside the house to get a picture of the seller. If the house has been in the hands of one owner for years and there's family pictures all over, chances are the seller has an attachment to the home and may prefer to sell to someone who will also create a life there,rather than a faceless investor.
Attaching a letter to your offer explain why you love the house, may cinch the deal. "You want to find a way to connect to the seller on a deeper level," says DeSimone.
Understanding the motivation behind a sale can help a buyer's offer. For instance, maybe the seller needs a long closing because they don't want to move until after the school year. Or maybe the garage is full of junk that would be hard to move. Offering to take care of it for the seller may be what it takes to win the deal. "Try to find way to make it easier on the seller," says DeSimone.