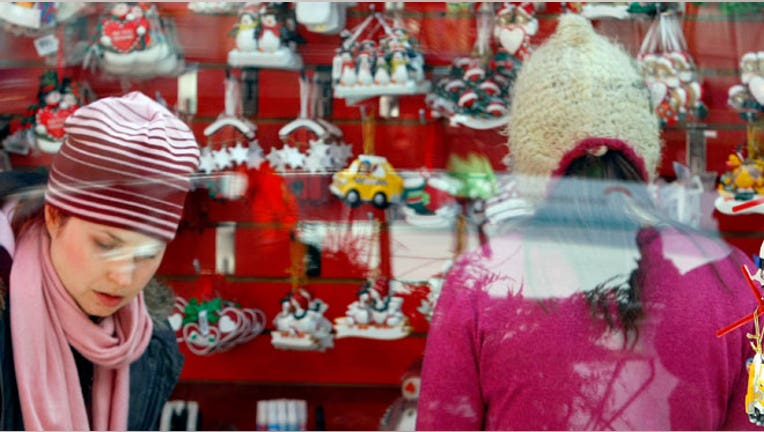 Many consumers fall into the trap of overspending during the holiday season and start the New Year buried in credit card debt. But not this year. By taking the time now to create a budget, increase savings and start researching for bargains, shoppers can start 2013 in the black.
"The holidays is a very expensive time and there's a tendency for people to put it on a  credit card and carry the balance  over  into subsequent months," says Jason Alderman, senior director of financial education at Visa (NYSE:V). "Buying that fruit cake and still paying interest on it for six months, is that really worth it?"
The answer is no. The holiday decorations haven't quite made it to store windows, but consumers need to create their shopping gift and budget now, and stick with it throughout the season. The budget should include everything purchased during the holidays, food, decorations and party attire.
Alderman recommends families spend a maximum of 1.5% of their household income during the holiday. So if a family makes $50,000 annually, they should spend a maximum of $750 for the season.
"After you come up with a real budget, you then have to figure out where the money will come from," says Alderman. "Can you start saving now? Do you have the ability to work extra hours? What can you cut back expense wise?"
Make a List….Check it Twice
Once shoppers know their budget, they should disperse the funds. Review the gift list and allocate how much to spend on each person. "Try to be smart about who you are giving gifts to," says Andrea Woroch, a consumer savings expert.
Never go shopping without the list, it will keep shoppers focused and prevent any over-budget impulse buys. After making a purchase, consumers should input exactly how much they spent on the list to show how much money is left in the funds and if any re-allocating needs to be done. If the budget is tight, re-think some of the names on the list--start with people like co-workers or neighbors, suggests Woroch. "Get a little creative with what you are gifting. May be bake cookies or cook something or even just a bottle of wine shows your generosity.
Cash is King
Studies show that consumers spend more when using a credit card, so avoid the trap all together and pay for the gifts in cash.
"If you use cash you are a lot more aware of how much you are spending and the value of what you are purchasing," says Woroch. "You're less likely to make impulse buys if you are shelling out cash."
Shop Smart, Shop Early
The holiday season is not the time to procrastinate when it comes to gift giving. Financial experts say that shopping early and taki ng advantage of price declines and discounts are surefire ways to get your gifts without racking up the debt.
"Use the web and mobile apps to get deals," says Matt Mirandi, a personal finance expert for BillShrink.com. "When you get a sense of when to buy everything you can really plan ahead."
While Black Friday deals are enticing, Woroch says it's a waste of time to stand in line for a product that is likely to run out. She suggest consumers review circulators to find stores offering deals many products on their list to increase their chances of getting their desired products at a discount.
Cyber Monday can also score shoppers some great deals without fighting off crowds. Dec. 17 is another good day to do some Internet shopping. According to Woroch that is the day that roughly 2,000 etailers offer free shipping on all their products.
"It's always a great option to buy early," adds Visa's Alderman. "The bargains are better and it gives you more time to be more reasoned."