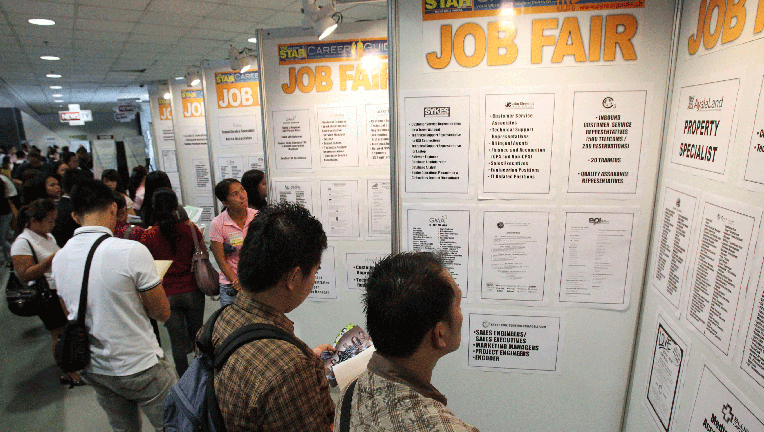 The company promised consumers they would land federal jobs after they paid for study materials or counseling services to pass an exam.
Except many of the federal jobs do not require a test, and the company, Government Careers Inc., was operating a con and has been permanently banned from selling employment-related products or services.
Another company made bogus promises of nonexistent sales jobs, and advertised them on major career boards, then charged consumers $97 after they agreed to pay $38 for assistance landing the "work."
Both were caught by the Federal Trade Commission, which is mailing refund checks to consumers for about one-fourth of their losses in the government job scheme. In February 2010, The FTC started cracking down on job scammers with false promises and it has caught dozens of them.
Yet the scams persist, and sometimes they shape-shift based partly on what is timely or seems like it would appeal to out-of-work consumers.  "A lot of the new types that evolve are just some type of interaction that have existed for decades," said FTC attorney Christine Todaro.
Check the FTC's website for bulletins and news about the latest ones, and follow these five tips to avoid being scammed:
1. Upfront Fees and Guarantees. Avoid companies that ask for money at the start, or suggest you must pay for consulting or a background check before you can get started, the FTC says.
2. Skip the Debit Card. Some companies want you to pay for credit checks or other things. "Never use your debit card," said Margaret Riley Dikel, publisher of The Riley Guide, an excellent online resource on job search. Otherwise, a con artist could clean out your entire bank account. Use a credit card, then if you discover a fraudulent transaction, it may be possible to get the credit card company to remove the charge.  "If they will not take a credit card, walk away from them," she said.
3. No Corporate Email Address. Scammers may use legitimate corporate names such as General Electric or Whirlpool, but they cannot use their email or websites, said Dikel. So look carefully at both the domain name and the email; if it's coming from Hotmail or Gmail, be very cautious. Check the website using a WHOIS service and pay attention to how long it's been in operation. (Scammers come in and go out quickly while legitimate businesses have the same sites for many years.)
4. Dig Deeper. For a suspicious job listing, search the individuals named to see what you can learn about them. Watch for misspellings or inconsistencies, Dikel said, such as a company in Texas hiring crew to clean up environmental hazards in Scotland. Search the name of the site or company, plus terms such as "reviews" or "ripoff" or "hoax," Dikel suggests. When you read reviews, be cautious if they are all very recent or sound very similar, she noted in a presentation to the National Career Development Association this summer.
5. Beware Business Opportunity Overstatements. If you're told you could earn up to $1,500 a week in a business opportunity, ask to see the disclosure documents required by law. FTC rules require such disclosures in writing and rules have been expanded, so it covers a spectrum of independent work. The seller is required to give you the disclosure at least seven days before you sign a contract so the FTC recommends you use that time to get a second opinion or have your attorney review it.
Scammers "are getting really good" at masquerading as legitimate companies, Dikel said. So it's harder than ever to screen out the bad apples – with one exception: "If it's a service for which you have to pay, go the other way. You should not have to pay to become employed."
Read More From GlassDoor:
How To Fight Age Discrimination
How To Find The Right People To Network With 
3 Ways To Flex Your Best Work Muscles