How to Avoid Credit Card Security Overkill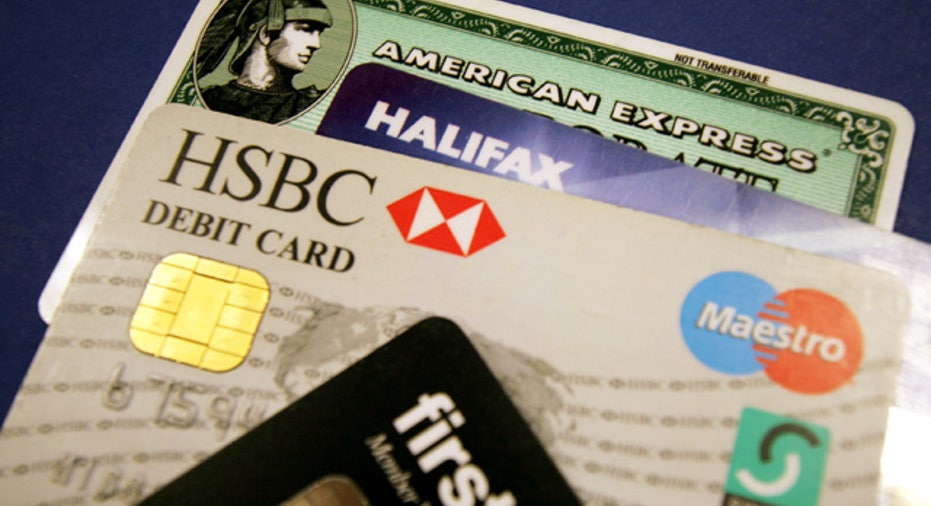 When it comes to financial security, you can never be too cautious, can you? Perhaps. While protecting your credit and money is important, it's also possible to go to unnecessary extremes. Here are the most common safety overreactions to transform into sensible defensive practices.
Overreaction: Refusing to give your credit card to a waiter. Much has been reported lately about how waitstaff can take your credit card "in the back," steal its information with a skimmer and then create clone cards. But Annika Stensson, director of media relations for the Washington, D.C.-based National Restaurant Association, says to relax. "Like every other merchant, they must comply with standards, and those requirements have double and triple security," says Stensson. Restaurants "don't store PIN data, the point-of-sale (POS) systems are customized, and they don't use passwords." Bad eggs are weeded out, too. "It's in the best interest of restaurants to keep transactions safe since they rely on repeat customers," says Stensson, stressing that owners and managers aren't afraid to press criminal charges against thieves.
Sensible: Charge your meal but review receipts. "Check your credit and bank statements and keep your receipts, says Stensson. If you spot a problem, call the restaurant to quickly resolve it, and remember that you won't have to pay fraudulent charges. Look out for increased levels of security against skimming, too. According to Stensson, an more restaurants are offering a "pay at the table" option with handheld POS systems.
Overreaction: Not purchasing anything online. If you're reluctant to type your credit card numbers into a retailer's website, you're not alone. 48% of respondents in a 2010 Center for the Digital Future study reported being very concerned or extremely concerned about privacy when shopping online. However, Hillary Mendelssohn, founder of the online shopping guide, ThePurplebook.com, believes much of the danger is a myth. Besides, she says, you miss out on a lot when just sticking to brick-and-mortar stores, including "the ability to have the entire shopping world at your fingertips, the convenience of having things delivered and getting better deals."
Sensible: Look for the "s."  Before charging, make sure the page of the website where you enter your card information begins with "https" rather than just "http." The "s" stands for secure. Mendelssohn also recommends looking for the seal of an outside security company, such as the TRUSTe symbol at the bottom of every CreditCards.com page, and to never give your credit card information as payment via email.
Overreaction: Completely rejecting credit. A cash-only lifestyle may appear safer than one that incorporates credit, but that's just not so, says Boston identity theft expert and McAfee consultant Robert Siciliano. "Credit is safer than cash," says Siciliano. "I don't worry about my credit cards or fraud at all. I use it over the phone, in real life, online, everywhere." After all, lost or stolen cash is gone for good, but if someone else uses your plastic, you won't have to pay for the fraudulent charges. More, if you avoid borrowing from a bank altogether, you won't build a credit score and history -- a requirement if you ever want to finance a home.
Sensible: Charge, but check. Use credit, but "pay attention to your statements," says Siciliano. "Check them online at a minimum every month. Every two weeks is better -- this way you can monitor fraud as well as your spending."
Overreaction: Being too afraid to get help. "Credit counseling will ruin my credit!" "They're going to yell at me!" Such are the fearful cries of millions of debt-ridden cardholders, but the reality is the opposite. Agencies never alert credit bureaus or creditors that you've had an appointment, and counselors won't judge or scold you. They will, however, develop a budget and offer a set of options you can take to deal with your financial troubles. If you pay your debt via their debt management plan, a lender can perceive it negatively, but it's not calculated into a credit score.
Sensible: Seek out reputable assistance. Real help does exist, but to know you're in the right place, make sure the agency belongs to the National Foundation for Credit Counseling or the Association of Independent Consumer Credit Counseling Agencies, the major accrediting agencies in the credit counseling industry.
Overreaction: Pulling credit reports constantly. Should you keep a close watch on your credit reports? Absolutely! But John Ulzheimer, president of consumer education for the Costa Mesa, Calif.-based company SmartCredit.com warns against going overboard. "It's definitely unhealthy and not necessary to check your reports every day or every week," says Ulzheimer. "The information won't change that rapidly, so it's a waste of time and money."
Sensible: Pull reports annually. Under most circumstances, getting your consumer credit reports at AnnualCreditReport.com once a year for free is adequate. However, says Ulzheimer, if you've had past experience with identity theft, be more diligent. "Quarterly is a healthy frequency," he says. In that case, he also suggests subscribing to a credit monitoring service, as it can be more efficient and less stressful than doing it on your own.
With so much press about identity theft and fraud, it's easy to become overly skittish about having and using credit. But don't let it stop you from taking advantage of the conveniences and protection it offers. A few smart precautions can go a long way.