How to Assess Your Home Insurance Policy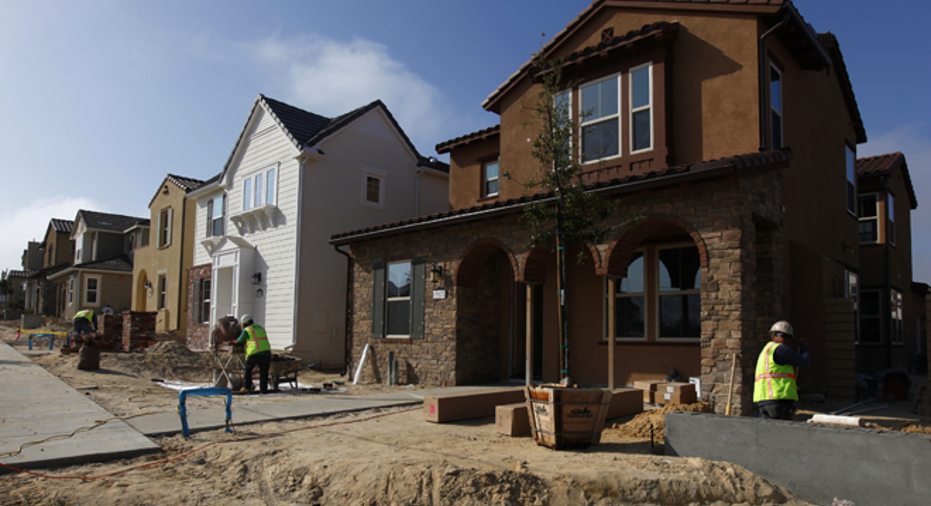 Home insurance plans tend to get ignored until they're needed, and that can be a costly mistake for homeowners.
"Most homes in the U.S. are underinsured, and it gets worse if you've renovated or upgraded your home," says Mary Boyd, division president at ACE Private Risk Services.
Home insurance will help protect your finances in the wake of a natural catastrophe, accident or unexpected event that damages or destroys your home. Being properly insured and knowing the value of the home and your possessions can provide some peace of mind during a stressful period.
"People will insure for what they think their outstanding mortgage amount versus what their home costs. They need enough insurance to rebuild in case there's a fire or a flood," says Boyd.
Experts suggest reviewing your policy annually, as well as after major life events like getting married, starting a family, buying a second home or entering retirement. Most insurance providers send an annual renewal packet with a declaration page outlining your coverages to make the review process easier.
Most homeowner's policies cover the house itself (the structure), the contents inside, and liability if you get sued because someone had an injury in your house.
"When you think of those three coverages, you want to make sure that you'd be put back in the same position if you suffered a loss," says Kevin Noles, product manager at USAA. "If you had to rebuild your house because of a fire or otherwise, you want to make sure you have full replacement cost coverage for your house."
You should also feel comfortable with the cost of your plan and its coverage. "Your insurance company can explain what coverage you have and that you have the right balance between a high enough deductible to save you money and low enough that you've the money to pay your deductible," Noles says. Also be sure you're getting all available discounts for having alarms, not submitting any claims and buying other insurance products from the same carrier.
"The last thing you want to have happen is that you have a claim and don't have the right insurance," says Elaine Baisden, vice president at Travelers Personal Insurance.
As you review your policy, experts explain what to look for within the three areas your policy covers.
1. Rebuilding Your Home
"In the event that anything catastrophic happens, you want to be able to replace your home," says Noles. This coverage includes the house's structure and walls— an empty house from the foundation all the way up to the roof.
The total cost to rebuild should include materials, like lumber, windows, kitchen appliances and bathroom fixtures, for example, and labor to tear out the debris and rebuild the structure anew. Depending on your location and the housing market, sometimes the rebuilding costs can be more than your home's market value, Noles adds.
"Some policies will cap the amount of value that they'll pay to rebuild a home to whatever's on their declaration page," says Boyd. If your home was insured at $400,000 but it would cost $500,000 to $600,000 to repair, for example, you'd be responsible for the extra $100,000 to $200,000. Some policies that are mostly offered by high-net-worth-specific carriers will pay up to 125% or the full repair cost regardless of what's on that page.
"You have to shop around to find carriers that offer the coverage you want," says Boyd. "When you have an insurance agent evaluate what your home is insured for, they take on that burden as well."
2. Replacing Your Possessions
There are different types of coverage for your possessions, and experts suggest inventorying what's in your home and understanding your coverage. "Your contents coverage is a percentage of that dwelling coverage, which can range from 50% to 75% of the dwelling value," says Noles.
If your dwelling coverage is $200,000, for example, you could have $100,000 to $150,000 worth of coverage for personal items, which would include your clothing, dishes, food, rugs, linens, jewelry and furniture.
Experts advise to check if you've replacement cost coverage, which is what you want and covers the total replacement cost, versus actual cash value (ACV), which is a depreciated amount.
"If your living room set was 10 years old and it cost $5,000, you might be able to sell it for $1,000 — if your contents were covered by ACV, you wouldn't be able to replace that item," says Noles.
Oftentimes you can choose between ACV and replacement cost. "Not every insurer offers replacement costs, and as you move up the scale in terms of product quality and insurance coverage, it'll be an option," says Boyd.
When you do have to make a claim, some companies will require you to itemize everything you had before they pay anything. Since remembering what you own can be difficult during what's already a stressful time, experts suggest routinely doing an inventory of your home.
Taking pictures or videos of your home and contents is an easier way to remember than itemizing everything on a piece of paper. "There are lots of mainstream apps where you can take pictures of your rooms and collections and record the value of those things before you have a loss," says Boyd. "That way, you can have an inventory with some information about the value that's already captured there."
As some policies have sublimits on certain items, depending on what you own, experts suggest adding a valuable personal property (VPP) policy to insure items that won't be covered because of policy limits. VPPs don't have deductibles and have broader coverage if the item is stolen or damaged.
3. Liability
Most companies start out with $100,000 of liability coverage in a plan. Homeowner's generally have more risk than they realize, especially if they have a pool, trampoline, young drivers or pets that could bite someone, for example.
"Although you have liability insurance under your policies, you can buy an umbrella policy. $1,000,000 of additional coverage starts at about $19 a month," says Noles. An umbrella policy sits on top of other policies to provide additional protection if you are sued.