How to Ace the SAT Without Breaking the Bank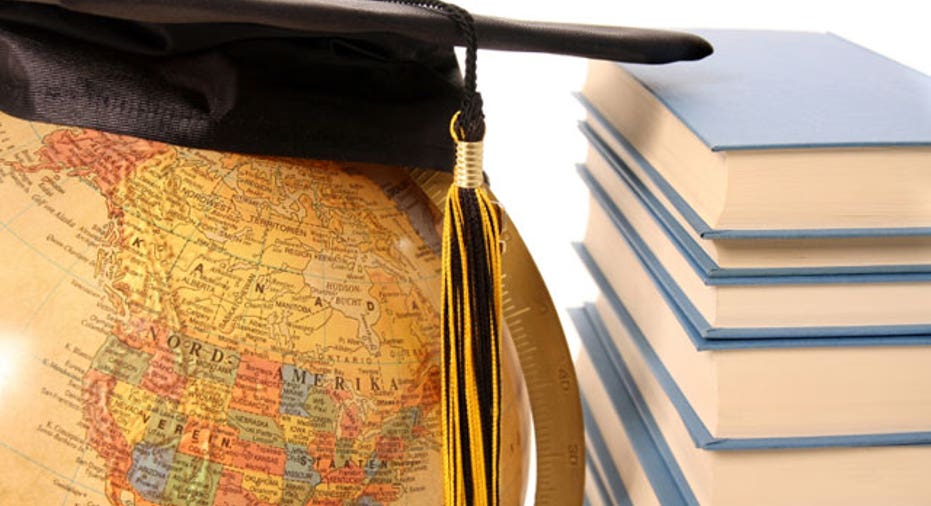 The test preparation business is a multi-billion dollar industry which includes courses covering the PSAT, ACT, AP classes, and the predominant SAT.
With many college admission offices placing a large part of the decision-making process on standardized test scores, parents and students are looking for prep courses that won't break the bank.
Kate Froseth, executive director for Kaplan Tutoring at Kaplan Test Prep, explains that there are many different prep options available to students, including on-demand courses, online classes, classes with an expert instructor at your school and private tutoring.
"You can find a prep option that fits your schedule and your budget," she says.
The experts recommend looking at a SAT prep course as you would an investment for your student's college plans. And, as with any investment, you should choose a program wisely. Here's how to be smart with your money when it comes to preparing your child for the dreaded SAT.
Choose a Format Compatible With Your Kid's Learning Style 
Talk to your student about his or her learning style, and choose a test prep course that best suits that method.
If you choose to have a one-on-one tutor, make sure you're paying for a real expert and not a college kid who has studied a workbook.
"A lot of people call themselves 'tutors' who help them with the program, but they don't necessarily have experience with the SATs, so that's not necessarily going to be worth anyone's money," says Megan Dorsey, owner and founder of College Prep LLC. "You want to look at the materials you're getting."
FBN Tool: How Much Should I Be Saving For College?
Tutors can be expensive (Kaplan offers tutorials starting at $1,299 while Princeton Review tutors run from $1,800 up to nearly $6,000), but online classes tend to be cheaper (Kaplan has one for $99 and Princeton Review online courses range from $150-$2,000).
If you don't want to go with the big-name companies, check for local test prep businesses in your area, they may be able to offer classes for lower prices.
Practice for the Big Day on the Cheap 
There are many organizations that offer prep course work for less than what some of the bigger-named companies charge, and some offer financial aid for students in need.
Kathleen Steinberg, senior director of strategic communications for The College Board, encourages students to become familiar with the format and types of questions on the SAT before heading into the real deal by taking advantage of the free and low-cost practice tools available on its Web Site.
"We use our retired test content to create these practice materials, which are the only ones available that utilize real SAT questions from the test maker," she says.
The College Board also offers a comprehensive SAT fee waiver program to low-income students for whom exam fees would be a barrier in the college-going process says Steinberg.
"Nearly 20%of students in the class of 2010 who took the SAT did so for free by utilizing the SAT fee waiver program, and the College Board granted more than $30 million in fee waivers and related services to qualifying students in the class of 2010," she says. "Students who qualify for the SAT fee waiver program receive a discount on The Official SAT Online Course."
Kaplan also offers students free access to  PSAT, SAT and ACT on-demand videos and free customizable quizzes.
"It's important to offer prep options to fit every budget so that all students can have access to great resources," says Froseth.
Kaplan has an agreement with some high schools to provide free comprehensive courses for all students. In addition, Steinberg explains that many high schools independently offer free SAT prep classes for their students.
"Some school districts even provide students with free access to The Official SAT Online Course," she says. "Students and families should check with teachers and guidance counselors to determine what school-based SAT prep programs are available."
Buyer Beware 
Experts agree that consumers should be wary of programs that promise precise score improvements.
"Every student is an individual, with his or her own goals, skills, knowledge, learning style and motivation – all of which factor into how well they perform," says Froseth. "With all these variances at play, any claim of an average or specific score improvement is misleading – there is no average or single representative student."
Keep in mind that although you are paying for a service, there are no guarantees when it comes to the effectiveness of test prep.
"Taking a prep class is not buying a score," says Dorsey.
Steinberg says that the best way to prepare for the SAT starts with the individual; taking more challenging courses, studying hard, and reading a lot may help to hone test-taking skills.
"Students in the class of 2010 who reported completing a core curriculum--defined as four or more years of English, three or more years of mathematics, three or more years of natural science, and three or more years of social science and history--scored, on average, 151 points higher on the SAT than those who did not complete a core curriculum," according to Steinberg.
Dorsey agrees that there are things a student can do on their own to help prepare them for test day.
"A diligent student with a little bit of effort can do a lot of studying on their own without taking the class," she says. "That's like me having a trainer at the gym; it provides me with motivation and structure and information [but] it's your ability. A lot of that information is out there in very inexpensive means."