How the Shutdown Could Hurt Housing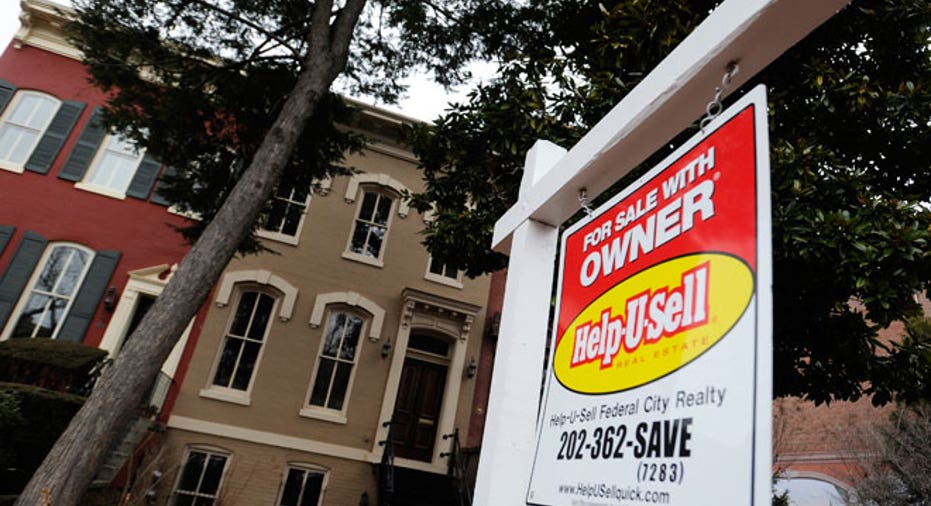 It's no secret that the housing market has been a driving factor in the economic recovery, but the government shutdown could pour cold water on the revival.
According to the National Association of Realtors, existing home sales increased 1.7% to an annual rate of 5.48 million units in August, the highest level since February 2007.
The housing market's path to recovery has not been without bumps, however -- and one of the biggest problems it faces is extremely stringent mortgage lending requirements, which the current government shutdown could only exacerbate.
Banks remain risk adverse to issuing new loans in the wake of a financial crisis fueled by a flurry of reckless mortgages made to homeowners who couldn't afford them and ended up in default or worse, foreclosure.
"Before the bubble burst, if you had a pulse in the morning, you could get a mortgage," said Rob Zimmer of Community Mortgage Lenders America. "Now it's very hard, lenders are being extremely careful."
In a tight credit market, potential buyers are usually required to have high credit scores and be ready with a 20% down payment.
"There are roughly 80,000 real estate transactions that require mortgages every single week."
To show proof of income, sellers are often asked to provide IRS Form 4506, but the majority of the Internal Revenue Service has been dark since Tuesday after lawmakers failed to reach an agreement on funding the government.
"There is a strict IRS loan verification process," said Zimmer. "And if these are not being processed, most mortgage loans cannot be authorized."
This dead stop comes at a tricky time in the mortgage market where a credit score of 750 or above (the range is 300-850) is deemed "safe," explained Zimmer.
David Stevens, president and CEO of the Mortgage Bankers Association and a former FHA commissioner, said if the shutdown extends beyond Monday, that's when the delays in the mortgage process will really begin.
"Starting next week, this could become an issue," he said, adding that there are roughly 80,000 real estate transactions that require mortgages every single week. "[Mortgage lending] is co-dependent on certain regulatory agencies -- and nobody is there right now."
The majority of mortgages are backed by Fannie Mac or Freddie Mac, the federally supported finance companies, or by the Federal Housing Administration. Fannie and Freddie are not affected by the shutdown, but the FHA has a skeleton crew because of the government stalemate, with just 64 of its 2,972 employees reporting to work.
"Many lenders need to go through the FHA to get a mortgage approved," said Stevens, who also pointed out lenders are unable to verify Social Security numbers because that system is also down -- another obstacle for buyers trying to secure a loan.
Trulia Chief Economist Jed Kolko said having at least 800,000 furloughed government employees not being paid could also affect housing demand.
"In the areas where people depend more on their federal paychecks for their livelihoods, if the shutdown continues for a while, it could affect renting and buying in those places," says Kolko. "People need to make decisions about whether they are going to buy that house, and without getting a paycheck, those decisions may be delayed."
Not surprisingly, many residents in Washington, D.C., and its suburbs depend on federal paychecks: Kolko said almost 19% of total wages in D.C. are paid by the government and almost 13% in neighboring Bethesda, Md.
But, Kolko said, it's not just the D.C. housing area that could be affected, with more than 10% of wages in unexpected places like Honolulu and Dayton, Ohio, earned by federal workers.
"This could be significant," he said. "But only if the shutdown goes on for a long time."
For now, the general housing scene is not showing an hugely harmful effect -- with the looming debt-ceiling crisis seen as much larger potential trouble for the market.
Stevens said that the biggest aggravation the shutdown has caused the housing industry is the form-procession delays but reiterates that it shouldn't be of crucial concern to the overall marketplace unless this stalemate continues past the 14-day mark.
"Generally, most lenders have about two weeks of their planned closings in the pipeline, which would include their 4506 forms" said Stevens. "But this, at the very least, could slow things down."