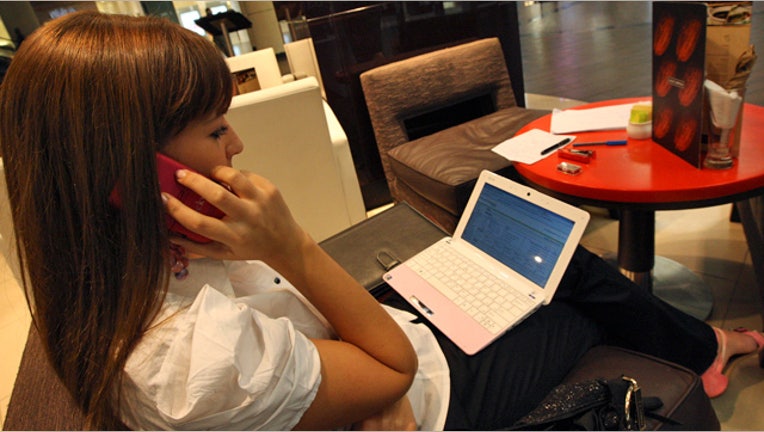 Peer-to-peer networks have come a long way in a short amount of time.
When the concept first entered the scene, it was used primarily for downloading music, but now consumers can get vacation and lodging tips, learn a new subject, borrow a car and get a guided tour of a foreign city from a local.
The evolution of peer-to-peer sharing over the Internet is expanding beyond products and services, says Ann Mack, director of trendsetting at marketing communications company JWT. "It's upending the hospital, tourism, transportation and education industries."
Staying in a stranger's home or sharing a ride to work used to be unheard of and deemed dangerous, but safeguards put in place by peer-to-peer web services make things like this more palatable and are contributing to the explosive growth in this area, says Mack. "It's allowing people to connect with other people on a level and scale never possible before."
Whether you are looking for an alternative to a hotel or want an insider tour of the nation's capital, here's a look at four peer-to-peer services that bring a new meaning to the idea of sharing.
A pioneer in the world of peer-to-peer services, AirBNB  is an online marketplace that enables people to list or book accommodations around the world. The website lists places of all sizes and in all locations to rent, be it an apartment in New York City or a castle in Prague that people are willing to lease out.
In order to protect members, AirBNB provides users listing a property with up to $1 million in coverage from any losses or damage due to theft or vandalism. The site, which has booked more than 10 million nights, gives detailed profiles to let renters know about the owner of the home they are booking as well as authentic reviews from members who have stayed in the property. It also offers secure payments so that no one gets ripped off.
Realizing that no one knows a city better than long-time residents, HipHost.com gives people access to local hosts or tour guides that will create a unique and affordable tour.
The site allows users to search through a large selection of tours or post a request for a custom one that meets their needs. Tour guides won't receive payment until the tour is complete, and if a user is unhappy with the service, there is a money-back guarantee.  Just like with eBay sellers, hosts build up a reputation based on reviews and personal recommendations.  To ensure safety each host has to have at least three personal recommendations that guests can review and many of the hosts are interviewed about their background and type of tours they provide before joining.
Consumers can still continue their education without denting their wallets with Peer 2 Peer University. This free peer-to-peer service is an open education program that allows people to work together to learn a topic by completing assignments, assessing group and individual work and providing feedback.
Users can search the website to find a course or create one to teach. Some of the free classes available include computer programming, learning a foreign language and becoming proficient in hacking wireless security.
Peer-to-peer car rental services have picked up steamed recently. These sites allow drivers to rent a car for as little as half an hour to run some errands or a couple of days.
RelayRides.com, for example, lets people rent cars from people in the community for an hourly rate. RelayRides provides insurance and roadside assistance for free, which protects both the car owner and renter. To provide an added level of security RelayRides screens each renter against eligibility criteria and runs additional background verifications.