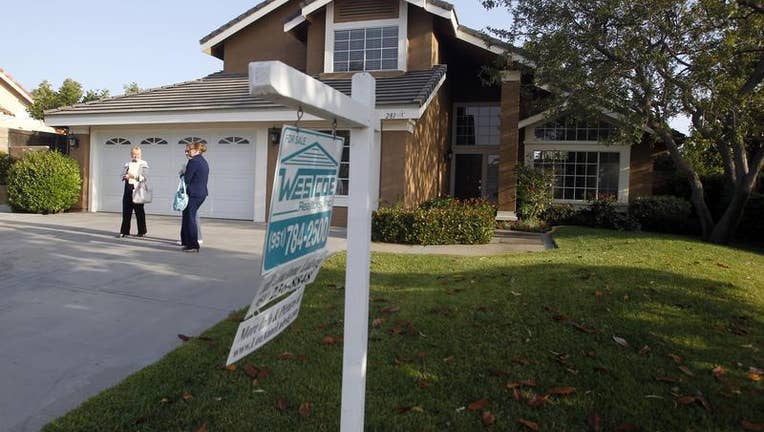 The housing news is good, really good. But is it too good?
Historically low interest rates; home sales up in the double digits with February's existing-home sales hitting their highest level in three years; new-home construction breaking the one million mark for the first time since June of 2008.  Housing is one of the leading lights of the rebounding economy, but it seems like only yesterday that the bubble burst.
"I think prices have risen faster than anticipated," said Josh Feinman, global chief economist at DB Advisors. "But overall, housing got undervalued and we are now seeing things get realigned."
The realignment is happening quickly.
According to a recent report from the National Association of Realtors (NAR), there were 1.93 million homes available for sale at the end of the first quarter of this year. In the first quarter of 2012, 2.32 million homes were on the market.
In addition to tightening inventory, the national median single-family home price has risen significantly. The average in the first quarter of 2013 was $176,600, up 11.3% from $158,600 in the first quarter of 2012.
"The supply/demand balance is clearly tilted toward sellers in a good portion of the country," said Lawrence Yun, the chief economist at the NAR, in the report.  "Inventory conditions are expected to remain fairly constrained this year, so overall price increases should be well above the historic gain of one-to-two percentage points above the rate of inflation.  If home builders can continue to ramp up production, then home price growth is expected to moderate in 2014."
The overvalued prices in housing that occurred during the years leading up to Great Recession are far from being reached, said Feinman, which, he said, is a good thing.
"Home ownership was artificially high, home building was too," he said.
Jed Kolko, chief economist of real estate website Trulia, said that while prices are improving they are significantly lower than during the bubble.
"Prices are at least 20% below [pre-recessionary levels]," said Kolko, who is optimistic on the housing recovery.
"We are still far from a normal housing market. We are only about 56% of the way back to normal…." he said. "Sales are below normal. Construction is below normal. Foreclosures are above normal."
Feinman agreed on the long road ahead and said there is no reason to be alarmed at the sudden housing surge.
"The time to be alarmed about housing was a long time ago," Feinman said. "That carnage in the housing market was so much greater than we had ever seen."
He said, in the future, the composition of housing will be different though, tilted more towards multi-family homes than single-family houses.
Giving banks incentives to write safer loans and enacting new rules to prevent risky lending will help safeguard against unwanted overvaluation, said Kolko. Though, he said, there are no guarantees.
"Bubbles are the history of American real estate," he said. "There are always bubbles. They are hard to detect but they are inevitable."