How Taylor Swift, DirecTV are Squeezing Their Way Into the Super Bowl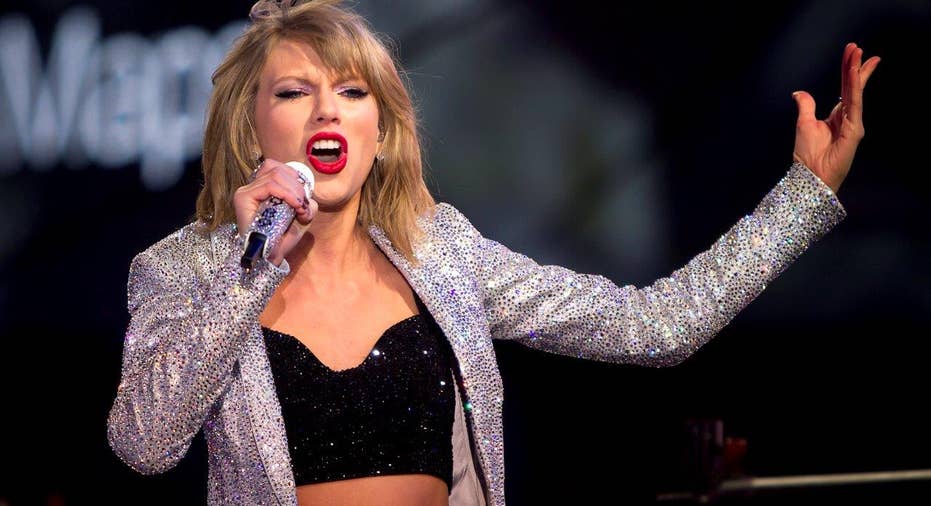 As Lady Gaga prepares for her Super Bowl 51 halftime show – Taylor Swift will be headlining a show of her own - with the help of some A-List pals and AT&T.
More than 100 million viewers are expected to tune in Sunday to FOX to watch this year's faceoff in Houston between the Atlanta Falcons and the New England Patriots. But Swift and her sponsor AT&T's DirecTV (NYSE:T) are also hoping to drawl some buzz, by hosting their own pre-Super Bowl event, in the same city, a day before the big game.
Hollywood Life's Editor-in-Chief Bonnie Fuller tells FOX Business that she doesn't see Swift's event "as a play to steal Lady Gaga's thunder," but instead just simply a good marketing move.
"I think she, AT&T and DirecTV are smart to capitalize on the massive interest in the Super Bowl to film a concert, and celebrities like John Legend and Chrissy Teigen, Aaron Rodgers, Lea Michele and Peyton Manning, will be in their seats cheering for Gaga as well as Taylor," Fuller said. "Taylor Swift will absolutely give a blowout performance at her Taylor Swift Now concert, but she won't have the benefit of being seen live in front of over 100 million viewers, like Lady Gaga."
Tickets for Swift's event on Saturday are free and were handed out through a variety of AT&T promotions and campaigns. Swift tweeted out a picture to her 83.3 million followers of a football jersey featuring her lucky number, 13, saying, "This is gonna be fun."
Swift will headline the "DirecTV Now Super Saturday Night" event in Houston just 10 miles away from NRG stadium at a custom-made pop-up venue, Club Nomadic. The event is part of her multi-year deal with AT&T's DirectTV.
"We have a long history--this is the 12th annual event DirecTV has hosted during the Big Game weekend," an AT&T spokesman tells FOX Business.
But fans hoping to catch some of the live show on air or online are out of luck.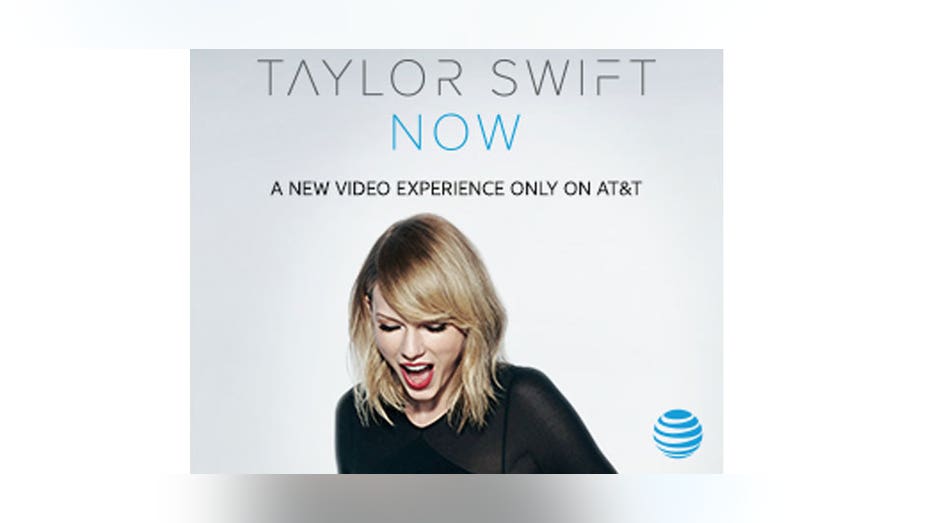 "Unlike other events this weekend, there is no streaming or live broadcast of this special, its invitation only," adds the spokesman. Clips of the event will be available for her fans to watch exclusively after the show on her new channel that the company launched last December.
While Swift's venue is miniscule (around 62,500-square feet ) in comparison to Lady Gaga's half-time stage – NRG Stadium is a total area of 1,900,000 square feet, with a seating capacity of 71,795 -- Swift is still expected to have some big A-list attendees, both celebrities and NFL players alike.
AT&T confirmed to FOX Business that Green Bay Packers' Aaron Rodgers, former quarterback Peyton Manning, New Orleans Saints' Drew Brees, Cowboys QB Mark Sanchez, singer John Legend and his model wife Chrissy Teigen, FOX sports reporter Erin Andrews and TV host Michael Strahan are some of the celebrities expected to attend.
AT&T says it has a strong relationship with the NFL, and the Taylor Swift concert is not an attempt at stealing the spotlight, but simply aimed at "strengthening their position as a leader in sports and entertainment."
For the last five years, every halftime performer has announced a major tour within 24 hours after their Super Bowl slot. Beyonce capitalized off it last year when she announced her Formation World Tour with a brief ad that aired immediately after her performance. Lady Gaga is already booked for her upcoming tour, and reports indicate that she's likely to announce the official dates after her halftime performance. As for Swift, the 27 year-old has been relatively quiet since her 1989 World Tour in 2015.
FOX is a unit of Twenty-First Century Fox, a sister property of FOX Business.