How Students Can Survive an Unpaid Internship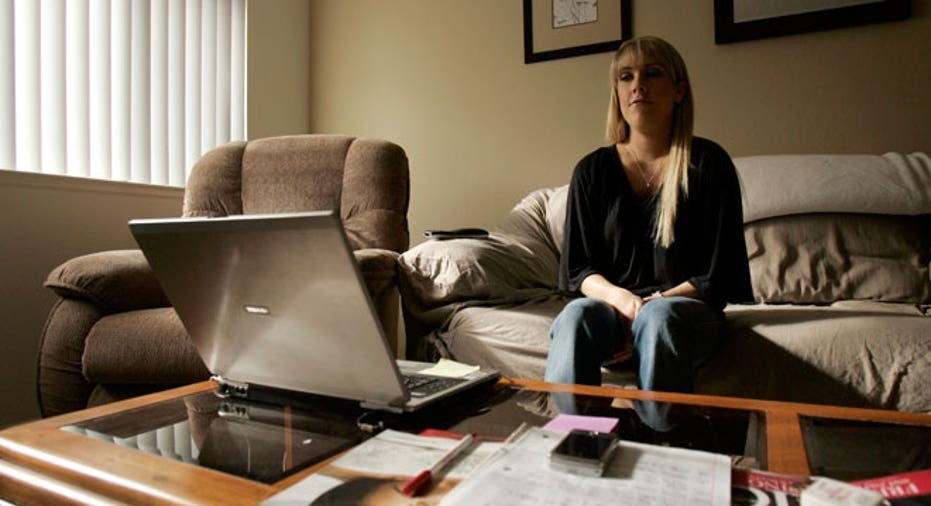 Year in and year out, it's the same story: Young students grasp at the first rungs of the career ladder by accepting temporary positions with an organization, unpaid but promising new skills, rich learning experiences and professional connections. Internships like this have been lauded as an important way to pave a young professional's way to future endeavors, with about 75% of students at four-year universities graduating having completed at least one internship.
The unpaid internship has seen rapid-fire expansion in a strained economy, as employers increasingly realize the benefits of unpaid labor in exchange for imparting wisdom on their interns. Interns also see rewards later on, as a 2012 survey from Marketplace and the Chronicle of Higher Education revealed that employers look favorably upon internship experiences in the hiring process.
But within the past few years, several lawsuits have been filed on behalf of unpaid interns against companies like Fox Searchlight Pictures and the Hearst Corporation, claiming that their internship experiences qualified as employment under the Fair Labor Standards Act, and they were entitled to compensation. In both cases, rulings came down in favor of the interns, but not overarching as to apply to all internships. This means that unpaid interns are still scrimping and saving as they learn to navigate the professional world. If your internship doesn't provide a paycheck, here are a few tips to make ends meet on the way to making your dreams come true.
Before accepting an unpaid internship, consider your options.
When deciding to accept an internship, make sure you consider several factors before giving your employer the final yes. You have to make sure it's feasible before you commit, so create a financial plan. First and foremost, arrange a living situation. Try and stay with family or friends if at all possible, but if you're headed to new city, look for roommates, sublets and even hostels. Be aware that intern-designated housing is typically slightly more expensive than finding a place on your own, because you're paying for the convenience and social atmosphere.
Search for funding in other ways.
If your employer can't pay you, try to find others who will. If you're a student, possibly even receiving class credit for your experience, check with your financial aid or professional opportunities offices for grants, stipends and scholarships designated for unpaid internships. Don't forget that if it's a prestigious internship, it makes your school look pretty good, too.
Budget your expenses.
Housing will most likely be your biggest expense, but that's not all you'll pay. Don't forget to factor in travel and relocation expenses. Flights are expensive, and need to be at the front of your mind. If you have to ship any of your items to yourself in your new city, there's another sizable cost, and your daily commute will also add up. You need to think about all your expenses, itemize them, and figure out how to cut costs to make your wallet fit your needs.
Be strategic about food.
Keep an eye out for free events or happy hours that serve food, and sign up for area newsletters that may tip you off to deals. Many offices have food on occasion, so offer to clean up and take a bit home for dinner. It's been said many times, many ways, but sack lunches are, and will always be, far more cost-effective than the corner deli. Grocery shop once a week, coupon and rewards card in hand, and proudly bring your Tupperware to the conference room. It's healthier, more economical and eco-friendly.
Use your free time wisely.
If your internship is in compliance with the law, you should have enough free time outside the work day to get a few things done. If you're so inclined, look for a part-time job that will supplement your non-income. Tutoring and nannying provide great off-hours employment, while contract work in your field boosts experience, or serving at a restaurant may score you a free meal on your break. If you can't find a part-time gig, socialize in ways that won't hurt your bottom line. Hang out with other unpaid interns for low-cost fun like free museums or potluck dinners. You can make it work and have fun, too.
Unpaid internships are tough, but they can be an important resource to teach you professional lessons you just can't get anywhere else. Perhaps one day, these lawsuits and current labor laws will shift towards compensating young upstarts, but if your payment is experience, make the most of it while you can.