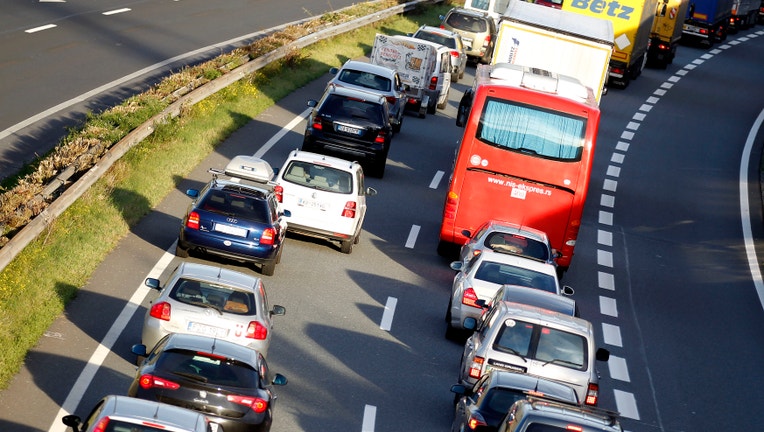 Auto sales in May are expected to rise about 8% and the annual sales pace should rebound back above 15 million vehicles after a disappointing result in the prior month, two research reports said on Thursday.
Sales of new cars and trucks in May are expected to top 1.43 million vehicles, while the annual sales pace is forecast to hit 15.2 million vehicles, according to a report by J.D. Power and Associates and LMC Automotive, as well as one by TrueCar.com.
The annual sales pace had topped 15 million vehicles each month since November, before falling short in April as foreign automakers reported lackluster results and sales to commercial customers slid.
"This is the time of year when the automotive industry holds its collective breath as the recent past has dealt with a spring slowdown in demand; however, the current pace suggests full steam ahead for the second half of 2013," LMC senior vice president Jeff Schuster said in a statement. "Economic and market headwinds have been minimized, while demand continues to build momentum.
Auto sales are an early indicator each month of economic health. The industry has so far proven stronger than the overall U.S. economy. The record high age of cars and trucks on the road has reached more than 11 years and easier availability of credit has pushed consumers into the market.
"Stability in the industry is now the norm, which is a positive for automakers as it results in the ability to optimize production levels, therefore improving profitability," TrueCar senior analyst Jesse Toprak said in a statement.
J.D. Power and LMC said retail sales, a more accurate measure of underlying consumer demand, should top 1 million vehicles for the third straight month with strong demand for full-size pickup trucks again helping the final total.
The firms expect sales of the big trucks to account for 11.4% of industry retail sales in May, up from 11% in April and 9.7% in May 2012. Full-size trucks generate profits of more than $12,000 per vehicle, and that has mostly benefited the U.S. automakers that dominate the segment.
The strong truck demand also is helping keep industry average transaction prices at record levels, J.D. Power and LMC said. The average transaction price for all new vehicles so far in May is $28,921, helped by low interest rates.
Further helping companies' profits, TrueCar said the industry's average incentive spending per vehicle fell 3 percent in May to about $2,482.
TrueCar also expects U.S. sales in May for General Motors Co (NYSE:GM) and Ford Motor Co (NYSE:F) to rise 8.5% and 20.1%, respectively, while demand at Chrysler Group (FIA.MI) should decline 6.2%. The research firm forecast sales for Toyota Motor Corp, Honda Motor Co and Nissan Motor Co to increase 5.1%, 6.8% and 25.4%, respectively.
The industry is scheduled to report May results on June 3. In April, sales rose 8.5%.
Many executives and analysts have forecast 2013 U.S. industry sales will finish in the 15 million to 15.5 million range, up from 14.5 million last year. LMC expects 15.4 million.