How Strangers Helped Olympians Pay Their Way To Rio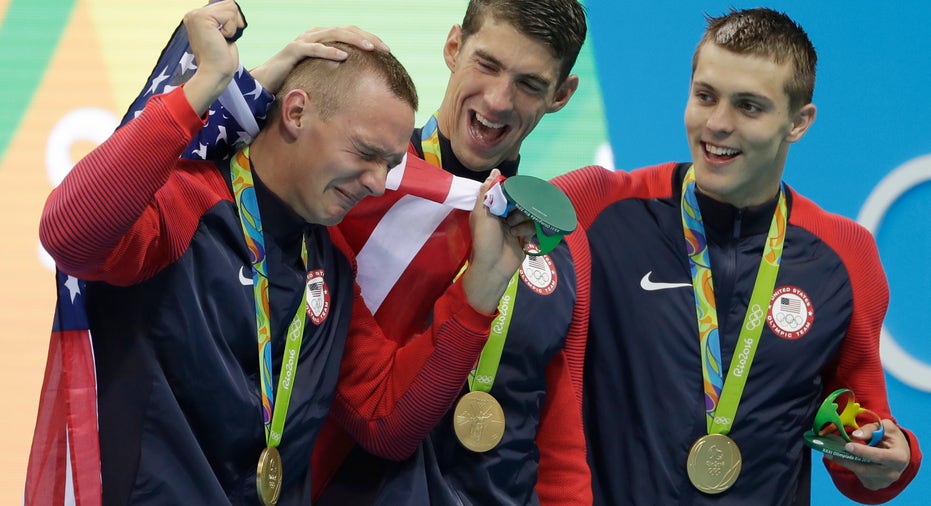 Not every Olympian competing in Rio this summer has swimmer Michael Phelps' celebrity status or gymnast Simone Biles' stable of corporate endorsers to fund training and travel costs. Dozens of lesser-known athletes struggling to make ends meet have relied on online fundraising campaigns to cover their expenses and help their pursuit of gold at the 2016 Olympics.
GoFundMe, the crowdsourcing and fundraising platform, helped fill the void. The website created a portal that placed all fundraising campaigns tied to Olympic athletes in one place. So far, the site has raised more than $790,000 for would-be Olympians through 147 separate campaigns. More than 8,200 donors have contributed to the effort so far.
"This easy way to raise funds helps athletes of all ages and abilities to keep their focus on training and competing," GoFundMe CEO Rob Solomon said in a statement to FOXBusiness.com. "And with the world turning its eyes to Rio, a fundraising contest was the perfect opportunity to inspire and empower our giving community to support the hard-working competitors using our platform to make their dreams come true."
Olympic-quality equipment, coaching, medical care and travel costs can quickly add up for athletes, particularly those who lack the public recognition to attract sponsorship money. A 2012 study of American track and field athletes found that about half the athletes who rank in the top 10 in their event earn less than $15,000. Many athletes rely on part- or full-time jobs to supplement their income.
GoFundMe opted to create a separate section for the Rio Olympics after noticing that several athletes were already active on the site, a company spokesperson told FOXBusiness.com. As it does for all of its campaigns, GoFundMe is deriving revenue from its Olympic fundraising efforts. The website extracts 5% from every donation made to an athlete and charges an additional 3% processing fee.
At the same time, GoFundMe offered an additional incentive to motivate donors. The website offered a $10,000 bonus to the athlete who amassed the highest total of donations through its platform within the contest window.
American decathlete Jeremy Taiwo, who raised $33,000 during the contest window, earned the bonus. To date, he's raised more than $63,000 from 345 donors to cover the cost of his equipment, travel, chiropractor and various other expenses tied to the Olympics. His initial goal was $15,000.
"I am so grateful, and amazed, that GoFundMe is awarding me this, after being the platform and reason I could achieve my goal in the first place," Taiwo said in a statement. "It takes a village to raise a decathlete, and I am so proud to be a part of this community, and for the continued support from my home state of Washington, for making this all possible."
GoFundMe's Olympic campaign has already had a discernible effect on this summer's games. Two athletes who relied on crowdsourcing to compete – American swimmers Chase Kalisz and Caeleb Dressel – have won medals in Rio.
"It's been thrilling to watch the support pour in for athletes like Jeremy Taiwo," Solomon said. "In the future, we hope to do even more to encourage and support inspiring athletes and their families."