How Small Businesses Can Use Twitter to Improve Customer Relations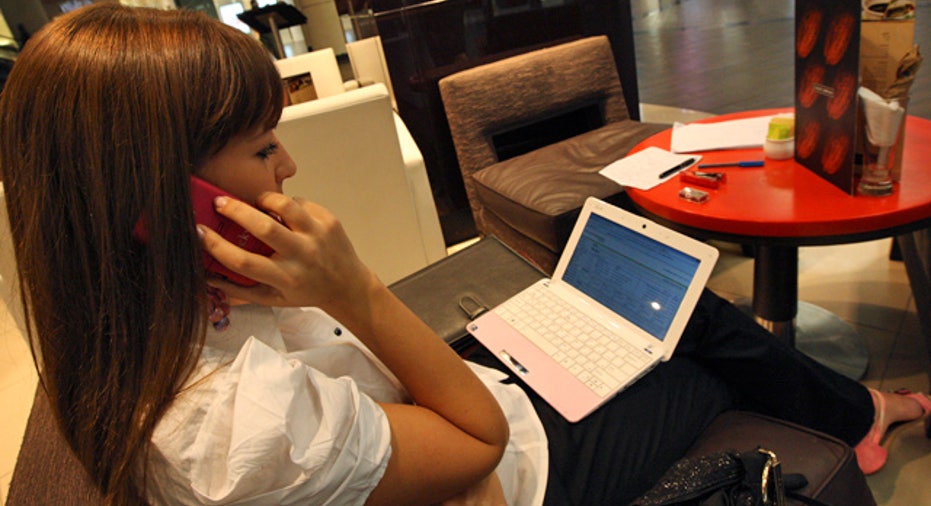 Twitter has quickly become one of the most powerful mediums for small businesses to handle customer relations. At any hour, at any location, a customer can blog, Tweet or Facebook to air their grievances or sing praises of a business. And one bad comment that goes viral can significantly damage a company's reputation and bottom line.
Through the use of mentions (or @replies), Twitter provides an interactive media platform for customer relations and helps establish a more satisfied and loyal customer following.
Check out three small businesses flocking to Twitter to manage relations with both their grouchy and gleeful customers.
With all the different apps, social networks and blogs, it's hard to keep track of your online life. With this in mind, Eric Lagier, Nikolaj Hald Nielsen and Harry Vanbarg founded Memolane in April 2010 to help users store their photos, music, video, tweets, status updates, blogs and more in one place.
Since social media is core to Memolane's mission, it comes as no surprise the company took to Twitter right from its start. The company takes a "bigger is better" approach with Twitter, according to Memolane's Community Manager Meghan Krane. "We try to connect with as many of our users as possible, and often that outreach results in great conversations that provide us with valuable feedback about Memolane."
Krane says the company strives to reply to most mentions to be more inclusive and establish relationships with customers. "Keeping track of mentions and @replies has allowed us to create relationships beyond our customer service platform."
By having an active Twitter account, Krane says Memolane users visit Twitter first to file complaints and reviews because they know they will get a quick and direct response.
http://www.sweetnessbakeshop.net
In March 2010 five friends opened Sweetness Bakeshop & Café in Miami and just nine months later, they launched a dessert truck aptly named "Sugar Rush."
While they wanted Sugar Rush to still be associated as an extension of the store, they also wanted the truck to have its own identity--and Twitter was an important part of this individualized branding.
Every day @SugarRushMIAMI Tweets the location of the truck, making sure followers know where to go to satisfy their sweet tooth.
Co-founder Stephanie Diaz says the use of @replies and mentions has been critical in providing customers with a voice. "I think replying and retweets is a huge part of our Twitter growth. People want to know that their Tweets are actually being read and that they are interacting with somebody."
"Customers know that if they use Twitter to ask us something, critique something or make a request for something special, we'll make every effort to address it."
Diaz says the use of @replies and mentions has also helped Sugar Rush gain the attention of local media outlets such as Edible South Florida, Miami New Times and Ocean Drive Magazine all of whom either mentioned or retweeted @SugarRushMiami.
http://www.barkeaterchocolates.com
Is chocolate synonymous with happiness? The founders of Barkeater Chocolates, Deb and Jim Morris, believe so.
The couple founded the company in 2008 and took to Twitter in January 2010. To jumpstart the account, @Bark_Chocolates pledged to donate $1 to the local chapter of the American Red Cross for every new follower; in no time they had a burgeoning and loyal following.
Thanks to the use of mentions and @replies, Deb says she considers followers more than customers--"they're friends." @Bark_Chocolates responds to every legitimate mention it receives on Twitter.
"We use the @mention to directly ask them for advice such as, 'which retailer in your town should sell our chocolates?'"
Twitter also helps Barkeater Chocolates gain a national reputation. Deb says, "We"ve engaged rabid Tweeters from the next town over to the other end of the country."
@Bark_Chocolates uses Twitter for both customer relations and gaining publicity. "By using @replies, we have gotten the attention of television stations, entertainment companies, famous actors, models and foodies."
And sometimes virtual and interpersonal relations collide. Deb says she has met many of their followers at various conferences and events. "When someone introduces himself by Twitter handle – we instantly recognize him. It's like we've unlocked a secret door to a whole new world of customers who just want to feel like they know the people behind the company."
You named your small business, you set up a Web site, and you even started seeing profits from it. What's next? You could set up a profile page on a social networking site, such as Facebook or Myspace. And/or you may want to head to Twitter, the member-based site that boasts of allowing you to virtually shout your company's message from a technological rooftop.
Every week, Fox Small Business Center will highlight companies that are making their brand known through social media. As small businesses, you are on the frontlines of re-starting our economy, and we want your voice to be heard.