How Small Businesses Can Use Social Media for Branding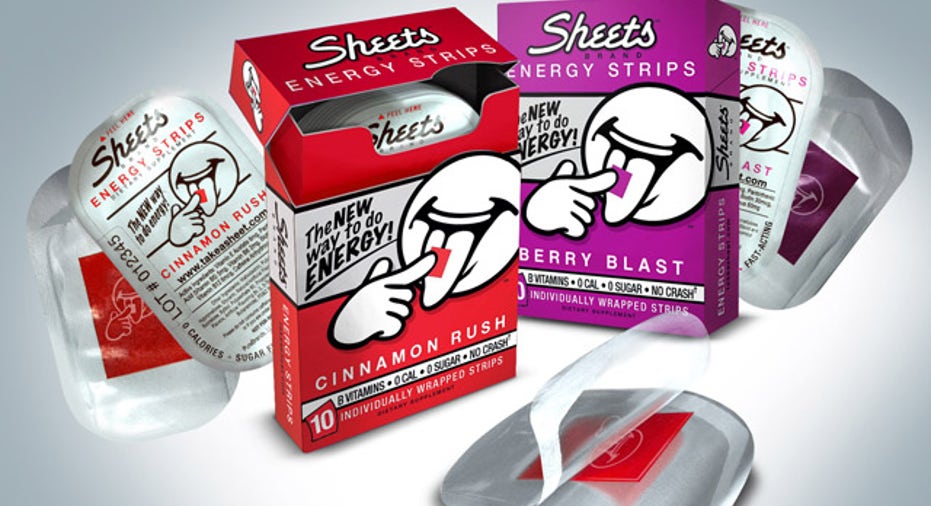 It's no secret: If you want your product to sell, you have to convince customers they need it. It's all about standing out from your competitors, but it's easier said than done.
Originality is easier in some cases than others; a few lucky products like the zipper or the iPod can be classified as truly innovative-- but the vast majority of products enter saturated markets.
Candles, energy enhancements and greeting cards are all filled-to-the-brim markets, but that didn't stop these entrepreneurs from diving in head first.
These companies snubbed traditional advertising that often only generates one-way conversations and turned to Facebook to sell their products.
Through photo albums and walls (which act like interactive message boards) Facebook enables small businesses to develop a tone and build a personality far beyond the constraints of an infomercial or billboard and in turn breeds strong customer loyalty.
http://www.originalmancandle.com/
Successful marketing hinges on knowing your target audience. Entrepreneurs looking to sell candles that smell like the beach or fresh-baked cookies might turn to home magazines or craft fairs, those pushing scents like fart, draft beer, or road kill might find better luck catching their niche audience on Facebook.
Man Candle, a company that started as a joke among business school friends, is now a thriving company.
Inspired by an entrepreneurship assignment in business school, Johnson Bailey decided to make what he describes as an "extreme-scented" candle. At first, most people perceived his garage-scented candle as a gag--and in a sense, it was. But Bailey quickly realized his practical joke had a viable market.
In May 2009, Bailey got Man Candle in one Hallmark store – and one month later, they were in 100 retail stores.
"We are completely different than every other traditional candle line. We do not offer any girly smells…it's a niche market but every guy can appreciate at least one scent, whether he is a carpenter, a hunter, a fisherman, or an armchair quarterback, we have a scent for him."
It took a while for Bailey to warm up to social media and at first he opted for traditional marketing. But when Man Candle finally took to Facebook spring 2011, sales skyrocketed--and Bailey hasn't looked back.
"I have spent money on advertising in the past and let me tell you, it has not come close to the response I have received from my social media platforms."
Bailey's use of social media isn't entirely free, he spends money on Facebook advertisements but says it's well worth the cost. "On Facebook, I can reach out to certain groups that would really appreciate my products and spend more time getting to know them rather than wasting money in general ads where only a small portion of my audience would be interested.'"
He also knows his target audience: "As a guy, social media is the best place to be. You can be fun, edgy and constantly evolve your message and products."
Sheets is looking to give weary-eyed consumers a needed boost of energy in a whole new way with a strip that dissolves on the tongue.
According to the company, Sheets Brand Energy Strips contain Vitamins B6, B12 and E and claims to have zero calories, zero sugar and promises "zero crash."
The company's use of social media has helped establish a unique tone for the brand.
Sheets' Facebook page has a series of photos of users sticking the energy-infused oral sheets on their tongues.
Sheets outsources its social media through Big Fuel communications, which helped it craft a strategy based on "people stories" to create conversations around the brand.
"Actively engaging consumers with new and relevant content they can share with their social graph helps to drive these stories," said PureBrands (parent company to Sheets) CEO, Warren Struhl.
http://jdigcards.bigcartel.com/
Josh Henry was struggling to find the perfect Mother's Day card in 2008, he wanted one that wasn't too flowery or sappy, but it was tough. Frustrated, he decided to start his own greeting card with what he describes as having "male sense of humor"
"We strive to be witty and unexpected with a punch of humor, and have received many comments from customers confirming our success in this goal."
Henry admits that when the company launched, it struggled to connect with the right clientele. But after turning to social media to market his product, Henry found his niche.
"Social media has had a huge impact on keeping our target market informed. It also allows us to follow our retailers so we can appropriately react to their needs."
You named your small business, you set up a Web site, and you even started seeing profits from it. What's next? You could set up a profile page on a social networking site, such as Facebook or Myspace. And/or you may want to head to Twitter, the member-based site that boasts of allowing you to virtually shout your company's message from a technological rooftop.
Every week, Fox Small Business Center will highlight companies that are making their brand known through social media. As small businesses, you are on the frontlines of re-starting our economy, and we want your voice to be heard.