How Small Businesses Are Using Pinterest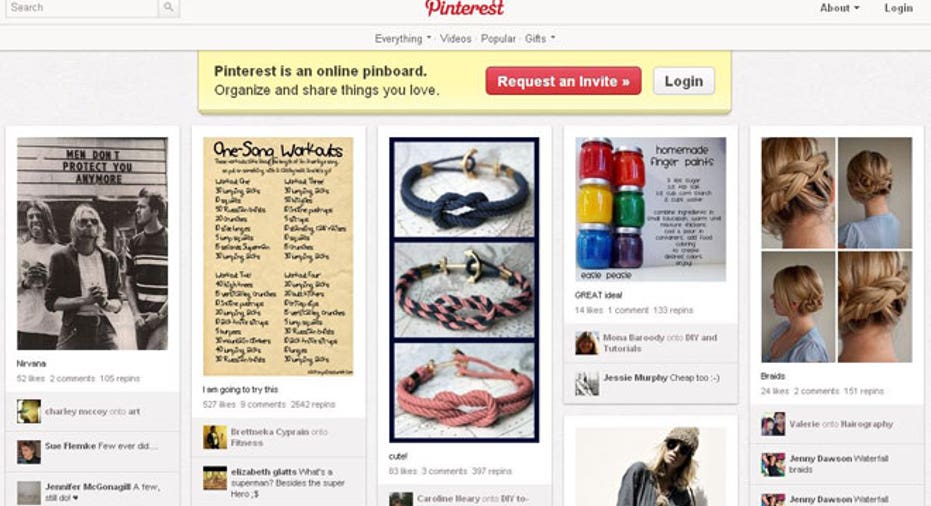 A rose halo engagement ring from jewelry company DeBebians has delighted so many people that 421 of them have 'pinned' an image of the ring on the latest social phenom site known as Pinterest.
Pinterest allows users to share images of things they like on virtual boards, similar to a collage or scrapbook. Much like Twitter and Facebook, people can follow others' boards and comment on images. Consumers install a "Pin It" button on their computers so that they can pin images they find online to their boards. Business owners can install a similar button on their Web sites to facilitate sharing their images.
DeBebians started using Pinterest in December of last year. According to the company, of the 421 people who pinned the rose halo engagement ring, one hundred of them clicked through to the company's site.
"Pinterest has generated 6% of our total referrals," said company owner Sam Delijani. "Whereas Facebook generated only 2% of our referrals in the same month."
While the last thing an entrepreneur may need is to manage yet another social media site, some have easily incorporated a Pinterest strategy into their marketing plan.
Here's how small businesses across the country are using Pinterest:
Asking consumers what they want
At Yala Designs in Ashland, Oregon, social media manager Lauren Sargent created a board called "Your Yala Apparel Ideas!" where people post images of existing products from other companies that they would like Yala Designs to make.
"We added a communal board as a way of reaching out to our customers on the production level. We are always researching new styles and developing unique pieces that we hope our customers will like, but we never know for sure how well they will be received until tradeshow season. Pinterest is the perfect venue for us to get ideas from the public rather than guessing at what we think they will like," said Sargent.
Linking pinned images to blogs
Michael C. Podlesny, owner of Mike the Gardener Enterprises in Burlington, NJ, uses Pinterest to share industry-related tips, tricks and techniques, such as a pin titled "Vegetable Gardening in Small Spaces" which shows an image of him holding a pot of basil on his patio. He pinned that photo to a blog on the topic
"According to our Google analytic stats, articles and podcasts that are pinned do more than 20% better with visits than those that are not.  But, we don't pin everything as to not overload our followers," said Podlesny.
Creating buzz about upcoming events
Digital strategist Aliza Sherman instituted "location-centric pinning" as a way to promote events sponsored by her client Wine Sisterhood, in Napa Valley, California.
"They created a board for the Boston Wine Expo. They started before the event with some Boston-centric images. While there, they went on a Lobster Roll 'hunt' and took photos of the rolls they tried and images related to the restaurants where they tried them," recalled Sherman.
Selling without looking desperate
At Easy Lunchboxes, in Tarzana, California, CEO Kelly Lester wanted to avoid overly promoting her product, so she invited people to submit photos of how they use her lunch boxes.
"My main board features pics that others post of lunches packed in my containers. Because of this, I am able to market my lunch boxes via Pinterest without looking like I'm doing a big "sell" with every pin of my product," said Lester, "Google Analytics is showing me that 56% of the visits to my site generate from [her Pinterest board]."
Exploring other sales opportunities and building relationships
Daniel Hurd, web content developer at Prima Restaurant Equipment in Louisville, Kentucky, decided to create two boards for the restaurant supply company -- one for kitchens in homes and one for commercial kitchens.
"We mainly sell to businesses and not homes. However, since the vast majority of Pinterest members are in the "home" category, we post unique images of kitchens, which at times include commercial appliances that we offer," said Hurd, "So far, we've seen a steady flow of follows, likes, and repins from those that otherwise would have no desire to follow a commercial restaurant supply business. We want to build relationships to see if there is a market that we are missing out on."