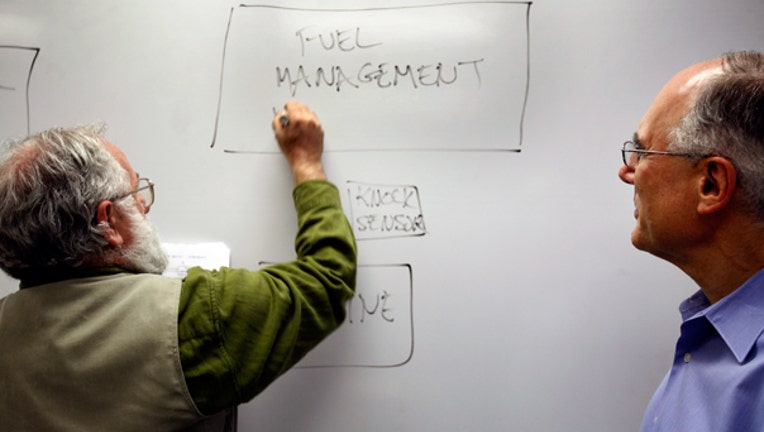 Missed deadlines and deliveries can be the downfall of a company. Learn how to work more efficiently — and in turn, run a better business.
Too often, small businesses don't consider the importance of having a plan or processes in place for launching new products and services or meeting customer deadlines for projects. Project management can help! Think of project management as another strategic function within your business — just like human resources, information technology and finance.
Utilizing project management processes enables you to:
- Shorten time-to-market
- Better meet customer needs
- Engage employees
- Reduce costs
Overall, this allows you to do more with less — fewer resources, less time and less money — something all small-business owners strive to do.
One small-business owner I met with a few weeks ago wanted to "talk project management" based on one of my articles he had read. His concern: He wasn't a project manager and no one on his staff was either. My answer: It doesn't matter! Project management doesn't have to be complex or technical — it's simply a way to use best practices to manage the work of your business.
Best practices are simply standards, procedures and processes designed to help you get things done. No "best" practice is best for every business — nor is it a best practice forever. As employees find better ways to accomplish their work, best practices will evolve.
Now, let's look at an example of project management as a best practice. Let's say you're considering introducing a new service to your customers. If you want to take a project-management approach to launching that new service, you won't just see when you can fit it in — you'll follow a set of defined processes and procedures to meet that goal. Project management improves how you get the work done, and in this case, helps you meet customers' needs.
When creating a best practice for your business, take these steps:
Step 1: Determine processes already in place for employees by using surveys and meeting with them in small groups — after all, your employees already have a way of getting things done. You just need those "best practices" shared for consistency and to improve effectiveness and efficiency. Socialize this initiative before you get started. Explain the importance of consistency in how the work is done. By learning how employees are working now, you don't discount their accomplishments.
Step 2: Work with employees to develop standards and best practices for accomplishing tasks. Set up a small team of employees representing various areas of the business. Ask employees to share what processes work best for them. Among the steps they take to accomplish their tasks, which are working well?
Step 3: Define a process for getting work done. As a team, you and your employees should develop a process to get the work done. Take a combination of the best of what every employee does every day and create processes that work for the business.
Step 4: Pilot-test and evaluate the process. Ask a group to manage one of its projects using the newly defined processes. Be sure to choose individuals excited about the changes and eager to move forward.
Step 5: Make adjustments and then formally implement your new best practice. Train individuals and be sure they have the support they need to be successful. I've found that developing an internal portal to house all relevant information (templates, process flows, etc.) is a great way to share information, enable collaboration, and check on how everything's going overall.
Step 6: On an annual basis, evaluate the best practice and ensure it is still meeting the business's and customers' needs. A best practice is a living concept and should evolve with the times. Revisit and revise as necessary.
Let's go back to our example of introducing a new service to customers. Here's how you might project-manage such an initiative:
- Define the project: The project is initiated by the business owner (sponsor), with the goal of determining a new service to introduce to customers. The service should align with current offerings, add value for the customer and improve competitiveness in a growing marketplace.
- Plan for the project: Employees work together in a team to develop the project plan, which will include a timeline for completion along with a list of tasks designed to help determine what service should be offered and how it should be implemented.
- Execute, monitor and control the project: The employee tasked with leading the project will manage the initiative from start to finish, ensuring all team members stay on track and within budget and that the project meets its objectives.
- Close and evaluate the project: The project phase is terminated and it becomes an ongoing operation instead. In this case, a service is rolled out to customers.
Using project management to accomplish work is simply a matter of developing consistent processes and procedures to meet the needs of a business. Through the use of project management over time, you will:
- Reduce timelines to accomplish major tasks
- Reduce budgets for major initiatives
- Use resources more efficiently
- Reduce stress and tension among overtasked employees
What are you waiting for? Get started today!