How One Artist is Creating 'Invisible Statues'
The Internet isn't just for browsing social media and binge-watching Netflix (NASDAQ:NFLX) anymore. Now, artists are taking advantage of the digital age, using the World Wide Web as a tool to promote their creative works and expand their customer base on a global scale.
In fact, the amount of art sold online globally in 2015 reached $4.7 billion, a 7% increase from 2014. What's more, that number is expected to reach $9.58 billion by 2020, according to The European Fine Art Foundation
Using the Internet to reach a wider audience also means more competition for artists. The challenge is creating artwork that is relevant and engaging to the buyer. Rob Mulholland, a sculptor from Scotland has been able to do both of those things.
He experienced the same struggles as any other artist trying to make a name for himself. Mulholland said in order to stand out in the industry, he discovered an artist has to focus more on creative ideas and less on making contacts. For their part, though, consumers have also contributed to the industry's shifting landscape as they've changed the way they hunt for the latest masterpieces.
As the world continues to embrace digital technology, the day of the gallery is all but dead – which Mulholland said might not be all bad. To a certain extent, he has the Internet to thank for his big break. His business saw a huge increase when social media latched on to his invisible sculptures.
"It kind of expanded into a more international audience, which is what every artist wants," Mulholland said.
Instead of waiting for potential local buyers to walk into a gallery, the Internet gave his artwork a place to be seen from anywhere in the world.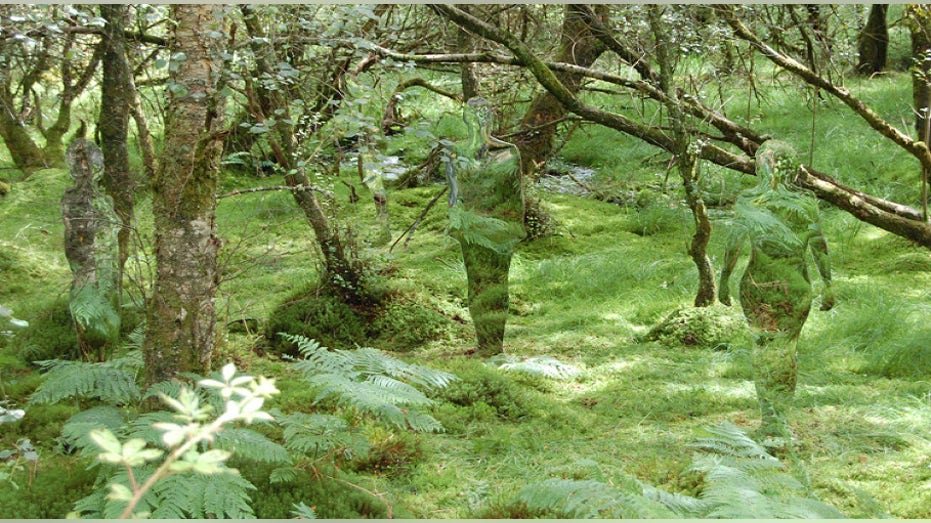 "People were taking photographs and sharing them on Flickr and I think it just slowly kind of developed from there," he explained.
His reflective sculptures, which almost appear invisible at times, captured the imaginations of people across the world.
"I just happened to be sitting in my studio one day, and I was looking at some mirror and the idea came to mind of creating silhouettes with mirror because they reflect the connectivity of the environment," Mulholland said.
They are made from highly polished stainless steel, and cost anywhere from $5,000 to $20,000. The tremendous response to his unique sculptures on social media has given Mulholland an international audience, and have led to other reflective sculpture projects.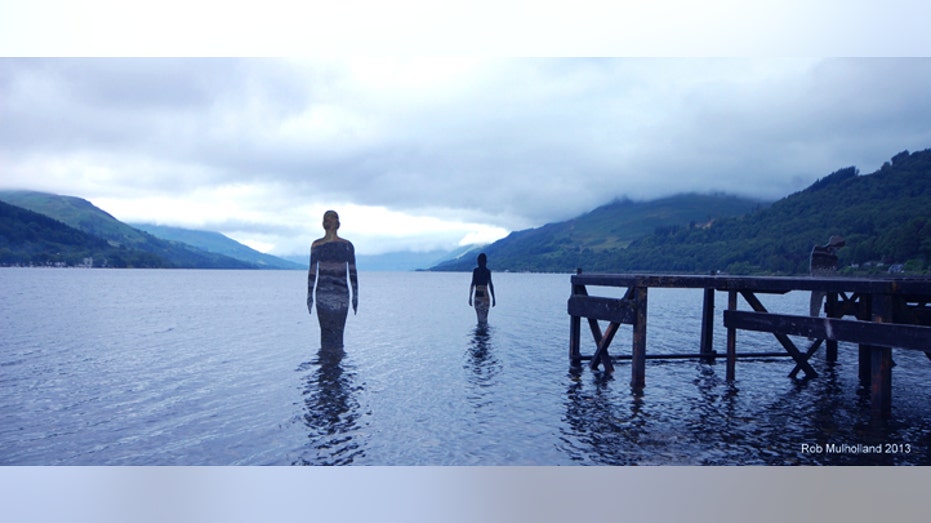 It's not just Mulholland taking advantage of non-traditional methods of reaching potential consumers. Artists of all walks of life are embracing the tools of social media, and online sites like Etsy (NYSE:ETSY), that offer visibility and access to consumers from all over the world looking to buy unique artwork. This digital age allows artists to take control of their own marketing and a creative way to shape their brand, just like they do with their artwork.
Mulholland will soon head to Virginia where he has been awarded a National Endowment for the Arts for 2016 in collaboration with the Elizabeth River Project to install his newest creation called, "One Flock."
"Even through the lean years, I always knew this was my calling and purpose," said Mulholland. "[It's] great to be in a position now to create my work internationally, but [I] never take it for granted."