How No. 1 Dating Site Match.com Came to Be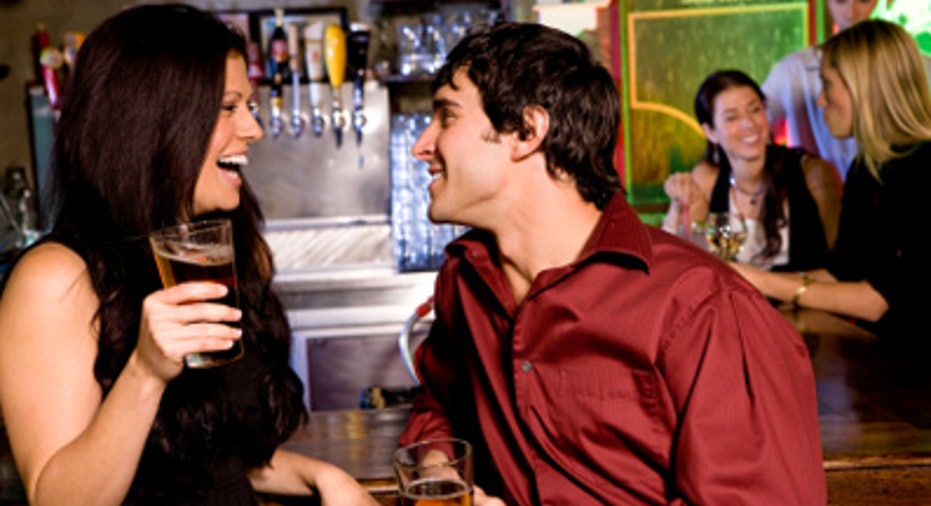 Valentine's Day, with its potent mixture of love and money, represents the pinnacle of the fiscal year for online dating companies like Match.com.
"Valentine's Day is our Super Bowl," said Amy Canaday, public relations director for Match.com, a 15-year pioneer in the online dating industry.
Indeed, industry insiders agreed 'Tis the season' for the field.
"Valentine's Day is the Christmas of the dating industry," said Eric Resnick, of Courtland Brooks, a boutique marketing firm catering to the online dating industry.
The spark to business, however, isn't necessarily based on holiday cheer and joy.
"Valentine's Day is one of the most emotional days for singles and couples alike," said Julie Spira, author of The Perils of Cyber-Dating. "After the New Year, many couples reevaluate their relationships. January not only has a large volume of break-ups, but it is also the single largest month for new memberships to online dating sites."
Match.com is one of the oldest of the roughly 1,500 dating sites in the United States. It's also one of the biggest networks, with more than 1.4 million members paying at least $30 monthly to interact with others in the Match "community."
The site also boasts 20,000 new members each day, said Match.com general manager Mandy Ginsberg. That amount of  "churn" is vital. If success in online dating is measured as an exclusive relationship or even marriage, many lapsed memberships are sure to result.
Several researchers estimate that online dating will generate about $1.9 billion this year, with some 40 million Americans active in the medium.
Dallas-based Match.com, owned by IAC/InterActive (IACI), is an industry behemoth by any standard, with 30 U.S. brands. It also operates sites in 24 countries, including China and Australia, in eight languages. And it powers online dating for the MSN network as well as AOL.
Industry observers say its chief competitor is plentyoffish.com, a free dating site with a membership base comparable to Match. Match users are free to browse through its postings but are charged a monthly fee to communicate with its members. Eharmony.com rounds out as No. 3 in the top dating sites, but differs from the other two in that it conducts extensive personality testing of members, who predominantly are interested in a serious relationship.
"Match.com is an all-around dating and relationship site," said Resnick. "Eharmony, by comparison, is a serious relationship site, not for casual hookups. Match caters to everything from casual to serious."
Interestingly, Chemistry.com has begun to show up in the top-dating-site rankings, but it is a subsidiary of Match.com. It was created a few years ago "in part" to compete with eHarmony's personality testing, but mostly in response to its own members searching matches based on more research, Ginsberg said.
"That way, the first date is more like a second date," she said.
At the close of last year, the Courtland Brooks site, OnlinePersonalsWatch.com, reported on Hitwise's ranking of U.S.-dating-site visits. As of October 2009, PlentyofFish was tops, followed in order by Match, Singlesnet, Yahoo Personals, DateHookup and eHarmony.
IAC's latest earnings statement was released Monday. For the fourth quarter of 2009, Match.com showed a whopping $28.8 million profit on just $83.3 million in revenue, an enviable multiple by any industry's standards. Those revenues reflect a year-over-year decline of 6% from 2008, but last June IAC sold Match Europe, which had provided about 13% of Match revenues, according to a company press release at the time.
As befitting any industry giant, Match.com is under constant attack by hundreds of competitors and in a constant state of flux for competitive reasons and user demands. As niche sites sprung up specifically for Christians, Jews, blacks, Hispanics, Asians or gays, Match has created matching sites, searchable from its home page.
"The dynamics of the industry are constantly changing, with new technological vehicles that are more effective in getting people to connect," Ginsberg said.
For instance, Match uses a team of eight statisticians who employ mathematical formulas based on a member's activity on the site in order to "match" users. So, rather than having to search (and search and search) for compatible partners, Match now proactively suggests compatible partners through a free suite of services rolled out last month called My Match:Daily 5 – Daily introductions to people based on how likely members might be to strike up a conversation together.Mutual Match – Daily introductions to a handful of people based on their stated preferences.Singled Out – Introductions made when Match "believes there is an especially high likelihood that you will hit it off with the person."Like At First Sight – Introductions to people Match predicts will be appealing based on responses to an online quiz regarding first impressions."Our members love getting their daily matches," Ginsberg said. "People don't feel the onus is on them. We put people in front of them."
Match established itself as a market leader long ago, Resnick said. But staying on top can always be as challenging as getting there.
"A lot of pioneering in this field has come from Match, but they're not the only show in town anymore. Plentyoffish is giving them a run for their money, as is eHarmony. But Match was one of the first big dogs and they've held their own."
Like many other dating sites, Match offers premium services for additional fees. A team of writers will help create your profile. An e-mail verification add-on will tell you when your message is opened and read. For $4.99 a month, you can access Match from your cell phone – one of the hottest growth areas for online dating.
"Mobile, mobile, mobile," said cyber-dating expert Spira when asked about the latest trends in online dating.
Experts at the iDate 2010 Internet dating conference held in Miami last month pegged mobile online dating as a $550-million-annual-revenue ringer industrywide, with the potential to double.
"We have found that mobile users are twice as engaged as those on laptops or desktops," Ginsberg said. "With a smart phone you can quickly flip through profile photos with one finger. There's a lot more engagement."
The online dating conference in Miami was a first, attracting hundreds of people in the industry. The first annual iDate Awards were handed out at a black-tie dinner. The winner for Best Dating Site: Match.com, which also won for best site design.
On Feb. 3, TopConsumerReviews.com ranked paid online dating sites. Finishing first was Match.com, followed by eHarmony and Chemistry.com.
Another trend cited in Miami was the growth in niche dating sites, but again Match comes up a winner.
"Sometimes a niche site will provide you with different results," said Resnick, who also works as a personal-dating coach. "I frequently suggest a multiple-site approach. ChristianCafe.com might be better for you, but not have as many people as Match. It's worth trying them both."
People who are "serious" about online dating join more than one site, Spira said. "Typically, people join one of the 'big,' like Match.com, one of the niches and one free site, and jump around."
"We spend significant media dollars during this period, and our partners are promoting like mad," Ginsberg said. "This is our time."