How Kickboxing Is Similar to Business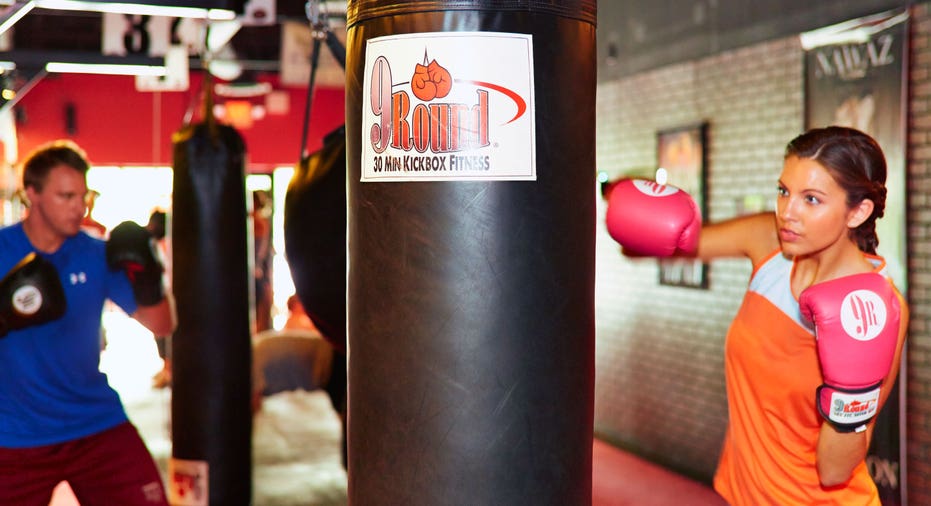 Small Business Spotlight: 9Round, @9Round
Who: Shannon "The Cannon" Hudson
What: A kickboxing and fitness franchise
When: 2008
Where: Greenville, SC
How: Veteran boxer and kickboxer Shannon "The Cannon" Hudson says the idea behind 9Round is to make kickboxing fun, accessible and affordable. "I had the idea of a 30-minute program, which works out to nine rounds," says Hudson. "You go through a workout that a real fighter would do."
Hudson had experience running gyms; he and his brother ran three karate schools prior to launching the first 9Round. After one year, they started franchising, and today there are 65 locations in 25 states.
Biggest challenge: Hudson says 9Round's speedy expansion has led to growing pains. "When you're not as easily accessible, that sometimes gets on people's nerves," says Hudson.
One moment in time: Hudson is proudest of the way he trains club owners to provide great customer service.
Best business advice: "Fighting is similar to business: There's no plan B. You need to give it your best," says Hudson.