How Iran, Russia Could Derail OPEC Deal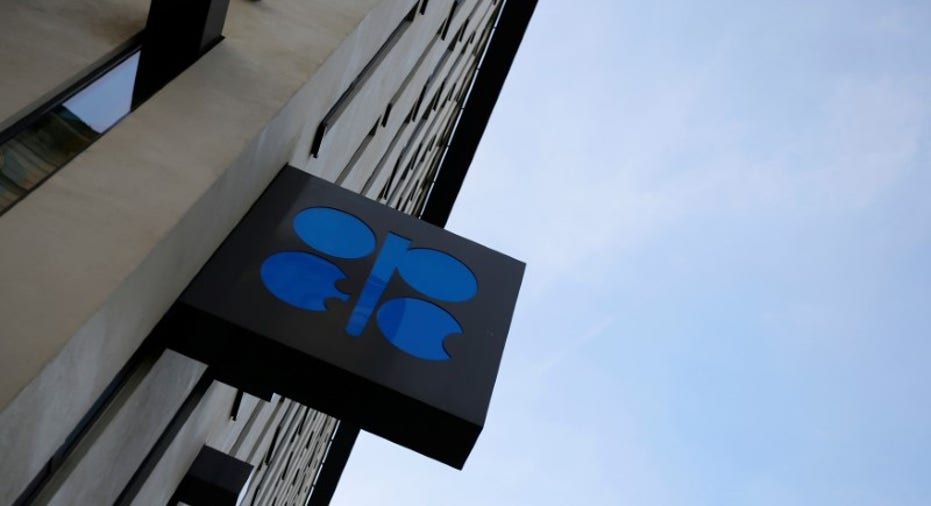 VIENNA -- The world's biggest oil producers on Monday intensified talks over an oil-output agreement but failed to resolve disputes over production in Iran, Iraq and Russia that have emerged as potentially deal-breaking obstacles.
The Organization of the Petroleum Exporting Countries was trying to nail down the details of a September agreement to cut production and reduce a global oversupply of oil. The negotiations come ahead of an official OPEC gathering at its Vienna headquarters on Wednesday, two years after the 14-nation cartel decided to let prices fall, sending the market to historic lows and ushering in a period of cheap prices for consumers.
Saudi Arabia and other countries within OPEC are pushing for an output cut of more than 1 million barrels a day from the cartel -- more than 1% of global supply. Saudi Arabia, the world's top exporter of crude and OPEC's most influential country, also wants substantial contributions to a cut from producers outside the cartel, like Russia, the world's largest producer of oil.
A diplomatic blitz ensued Monday to save a deal that was thrown into question on Sunday when Saudi Arabia's powerful energy minister, Khalid al-Falih, said the market could right itself without an OPEC cut. Mr. Falih had previously been one of the biggest advocates for a production cut.
Some progress was made Monday.
Iranian and Iraqi officials indicated in a private meeting they would consider holding their output steady, a change in position as both countries had initially said they wanted to keep increasing output, a person familiar with the matter said.
But Iraqi officials were often on the phone talking to their superiors, underscoring the tenuousness of the talks, the person said. And a promise to freeze production may not satisfy the Saudis either as they have indicated they want other OPEC members to cut.
On Monday, Russian President Vladimir Putin and Iranian President Hassan Rouhani said they had agreed to coordinate their production, though they didn't disclose details. That pledge fell short of the agreement to cut that Saudi Arabia has been looking for.
At the same time, Algerian and Venezuelan oil ministers Noureddine Bouterfa and Eulogio del Pino, respectively, flew to Moscow on Monday to try to bring the Russians onboard for a production cut.
Oil prices rose amid the negotiations on Monday, with Brent crude rising 2.2% at $49.31.
Saudi Arabian officials are concerned by the reluctance of other countries to join cuts, OPEC officials have said, worrying they will trim their own production and then watch other countries swoop in and steal the kingdom's former market share, as happened during the 1980s. While countries that have suffered disruptions such as Nigeria and Libya will likely get exemptions, Saudi officials don't want to make sacrifices and then allow rival Iran to keep raising output.
"If they are going to cut their production, the Saudis don't want others to replace them," one OPEC official said.
Iran oil minister Bijan Zanganeh told state television that he "hoped oil won't not be used as a political tool" when the group meets Wednesday.
Iran, Iraq and Russia all want prices to rise, but they have fewer incentives to cut production than some others.
Russia wants prices to rise, as it relies on oil and gas for just under half its national revenue. But the country has less room to maneuver than Saudi Arabia, with much of its oil industry under Western sanctions and oil fields located in icy Siberia where fields could easily be damaged if shut down.
Iraq wants to pump every barrel it can as it needs to finance a costly war with the radical Islamic State. The country has also disputed the independent data used by OPEC to calculate its production, saying it underestimate its production by about 200,000 barrels a day.
Iran is trying to regain the share of the oil-buying market it enjoyed before Western sanctions over its nuclear program crippled its energy industry. Even at low prices, it is useful for Iran to rebuild relationships with European refineries and Asian buyers.
Iran has a more diverse economy than many of its fellow OPEC members. The Islamic Republic relies on crude-oil exports for about 25% of its budget, compared with 70% in Saudi Arabia and more than 40% in Venezuela.
A former Iranian oil official, Manouchehr Takin, said Saudi Arabia and Iran were likely to put aside their differences this time because the stakes are higher. Some analysts have said oil prices could again fall below $35 a barrel if OPEC fails to make an agreement this week.
"What you're seeing now is horse-trading," Mr. Takin said. "When there is a crisis, OPEC always come together and take action together."
Selina Williams and Kevin Baxter in London contributed to this article.
Write to Benoit Faucon at benoit.faucon@wsj.com, Georgi Kantchev at georgi.kantchev@wsj.com and Michael Amon at michael.amon@wsj.com