How I Rebuilt My Business After a Flood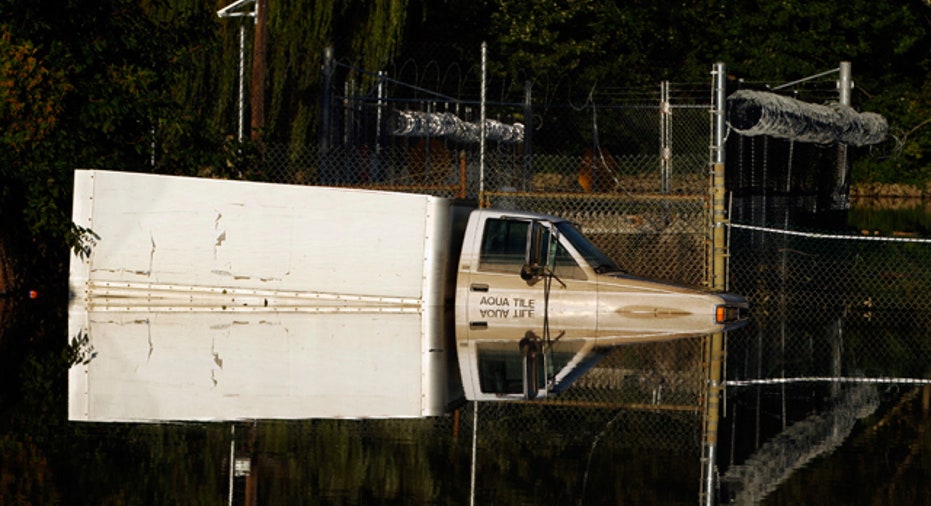 While business owners have plans for nearly every aspect of their business, such as funding, marketing and expansion, preparing for a flood was not in the playbook of Barry O'Donovan, owner of Kilkenny House Restaurant & Pub in Cranford, N.J.
But Mother Nature had other plans and Hurricane Irene hit about a year ago, leaving the Irish pub under 12 feet of water. All of the refrigeration equipment, the electrical system, food preparation area and other essential parts of the business, including the office with all the paperwork, were in the basement, which was completely filled with water. The water also made its way into the main part of the pub, ruining furniture and flooring.
"We had about $300,000 (in damage) and none of it was covered by insurance," O'Donovan said. The pub, which was built in 1948, had never flooded and the area was not prone to this type of disaster. Residents and other business owners in the area were in similar situations.
O'Donovan, who opened his restaurant in the space in 2008, was about to celebrate his third anniversary when disaster struck the business.
He said one important piece of advice for business owners facing a similar situation is to be relentless in seeking assistance and to get it as fast as you can.
"We started to FEMA [the Federal Emergency Management Agency], which meant a lot of delays and red tape," he said. "But we kept pursuing other avenues and the Small Business Administration was brilliant. They got us money quickly and at a low interest rate. You just can't accept the first answer you hear."
Having the money in place was the fuel that O'Donovan needed to get contractors to take on his project. "It was very important to be able to pay the people upfront," he said. "When you are facing a disaster like this and all of the contractors in the area are pushed to the limit, knowing that they can be paid upfront gets you the top people."
Taking care of the staff while the restaurant was closed added another element to a quick recovery. O'Donovan helped staffers find temporary work and they were back at the pub when it reopened.
Before the flood, the pub was very involved in the community, so there were plenty of people who wanted to pitch in and help rebuild. O'Donovan often donates a percentage of an evening's proceeds to the local baseball and soccer teams or to a family in need.  "Having a connection to the community is so important," he said. "We have a lot of good friends we could count on in our time of need."
Those friends were not without a gathering place for long. The pub reopened on Oct. 7, 2011, just six weeks after the hurricane.
O'Donovan said that recovering quickly and successfully from a disaster also requires a goal. In this case, the goal was that his wife wanted to celebrate her birthday at the pub. "She wasn't someone I could disappoint, and we made it," he said.
In May, the SBA recognized O'Donovan with the 2012 Phoenix Award for Small Business Disaster Recovery.
O'Donovan continues to build connections to the community. On Aug. 27 and 28, a year after the hurricane, Kilkenny House donated 10 percent of every tab to Cranford Family Care, a charity that helped so many families after Irene's destruction. And, in true Irish tradition, patrons raised a glass to the "nasty witch" Irene.
Follow BusinessNewsDaily on Twitter @bndarticles. We're also on Facebook & Google+.