How I Nearly Sunk My Business at the Start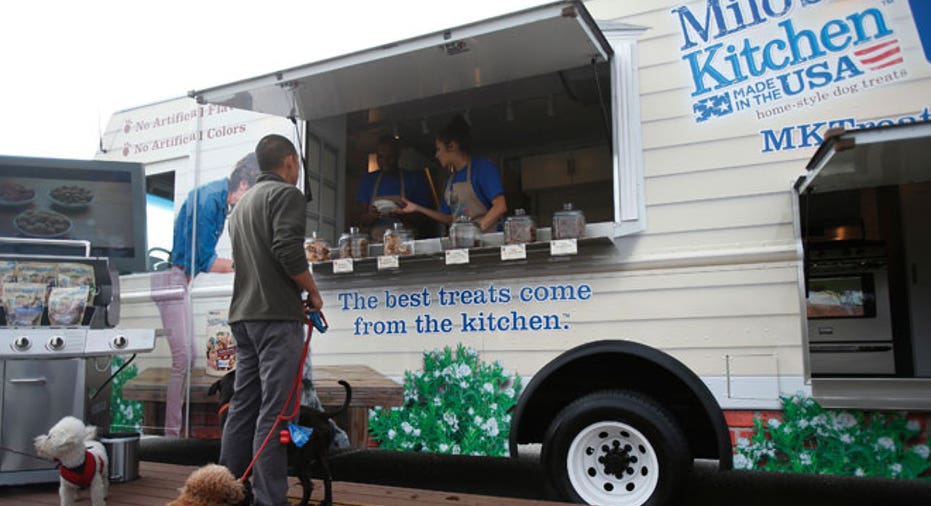 When you're first starting a business, it's easy to make mistakes that turn out to be, well, expensive.
There can be several reasons for this. You don't have the benefit of experience to help you make decisions, so what may look like a good investment may turn out the exact opposite. You also may have little experience in the workings of Murphy's Law, which states that if anything can go wrong, it will. But after you've been in business awhile, you learn things (hopefully), and don't have to shoot from the hip quite as often.
This is why, when you're starting out, you must proceed with caution. Here's how I learned that expensive lesson.
My second startup business was a network of recruiters. In our first few weeks, my partner and I realized we needed an inexpensive way to print the mountains of recruiting job orders and resumes that we were expecting. We decided we needed a printing press to handle the demand.
We did some research and found a company that packaged up everything we needed to get started: all the machinery, supplies, and training. We purchased a brand new, brand-name offset printing press for $10,000.
We felt good about this purchase. In fact, the whole deal looked right, felt right, smelled right to us. Our whole crew — including my wife — even took classes at the vendor's headquarters to learn how to operate and take care of the press. We learned about the chemicals and how to dispose of them, the templates, the rollers, and the ink, the cleaning solution and the cleaning rags. We learned that running a printing press was an art and if you did everything perfectly, it worked.
But once our new printing press was delivered, we also found that when it didn't work, it was a real mess. The press was so finicky and temperamental that when it jammed, we would lose at least 15 minutes and up to an hour clearing the jam and cleaning the machine. I was spending valuable time trying to fix the press when I should have been on the phone making sales. This major equipment investment was costing us precious time and money.
We tried to work with it. The dealer's people tried to work with it. But after a month or two of the printing press breaking, jamming, and being an overall pain in the butt, we decided that it was a just a shiny piece of junk — a lemon. We wanted a refund.
Well, the dealer refused to give us all our money back, although he did refund a few thousand dollars — just enough money that we wouldn't sue him. (We really didn't have the time or the money to pursue a lawsuit anyways.)
By then, we were out one machine, and we also had a big loan to pay back — to my partner's mom. See, we had to borrow the $10,000 to buy the press. (Now, a mom is not the worst person in the world to owe money, but you definitely want to make good on that debt!)
Luckily, we were still in business, but we wouldn't be around for much longer without a printing press that worked. And, we had to repay that debt as soon as we could.
The next time around, we got smart. We took the time to really research our options, and found a trustworthy older man who was a veteran of the printing business and who understood what our business needed. He sold us a 20-year-old offset printing press for about $1,500. Yes, it was old and pretty ugly, but it was already broken in and proven to be reliable. This gentleman stayed with us throughout the purchase, helped us set up the press, and made sure we were comfortable using it. (In fact, as our recruiting business took off, we bought three more presses from him.)
That 20-year-old printing press was nothing to look at, but it proved to be a good investment that paid off in dividends. Finally, we had the equipment we needed to really get our business off the ground.
But there was still that initial $10,000 we had borrowed for the lemon of a printing press that we no longer had. That $10,000 was no small matter!
It took us a few years to repay that debt, with interest, to my partner's mom — which was a good, constant reminder to us that in business and in life, fools often rush in.
More AllBusiness.com:
The Top 25 Home-Based Business Ideas10 Websites Where You Should Have Your Company Profile Listed25 Frequently Asked Questions on Starting a Business50 Inspirational Quotes for Entrepreneurs and Start-Ups
Mike Kappel is the president of Patriot Software, Inc., a developer of online payroll software and accounting software for U.S. small businesses. Patriot Software is one of five successful small businesses he has launched in nearly 30 years. He is passionate about entrepreneurship, and shares advice for small business owners in his blog, Small Business Expert. For more information, please visit www.PatriotSoftware.com.